Witness Moment
Sowing in Hope
A grant for a community garden supports a Maine congregation's outreach to its neighbors.
As community gardens go, the Giving Garden at Hope Lutheran Church in Bangor, Maine, isn't all that big — at least, not yet. For that matter, as Lutheran churches go, Hope isn't all that big, either — at least, not yet.
Two decades after the tiny mission outpost was planted in 1997 — one of only three LCMS churches currently located in the state — the church welcomes around 20 worshipers each Sunday, and its members still see themselves as being part of a mission congregation.
This mission-plant mindset helped inspire longtime member Rebecca Reeve to start a community garden on the church grounds last year — and it helped inspire nearly a third of the church community to pitch in and help.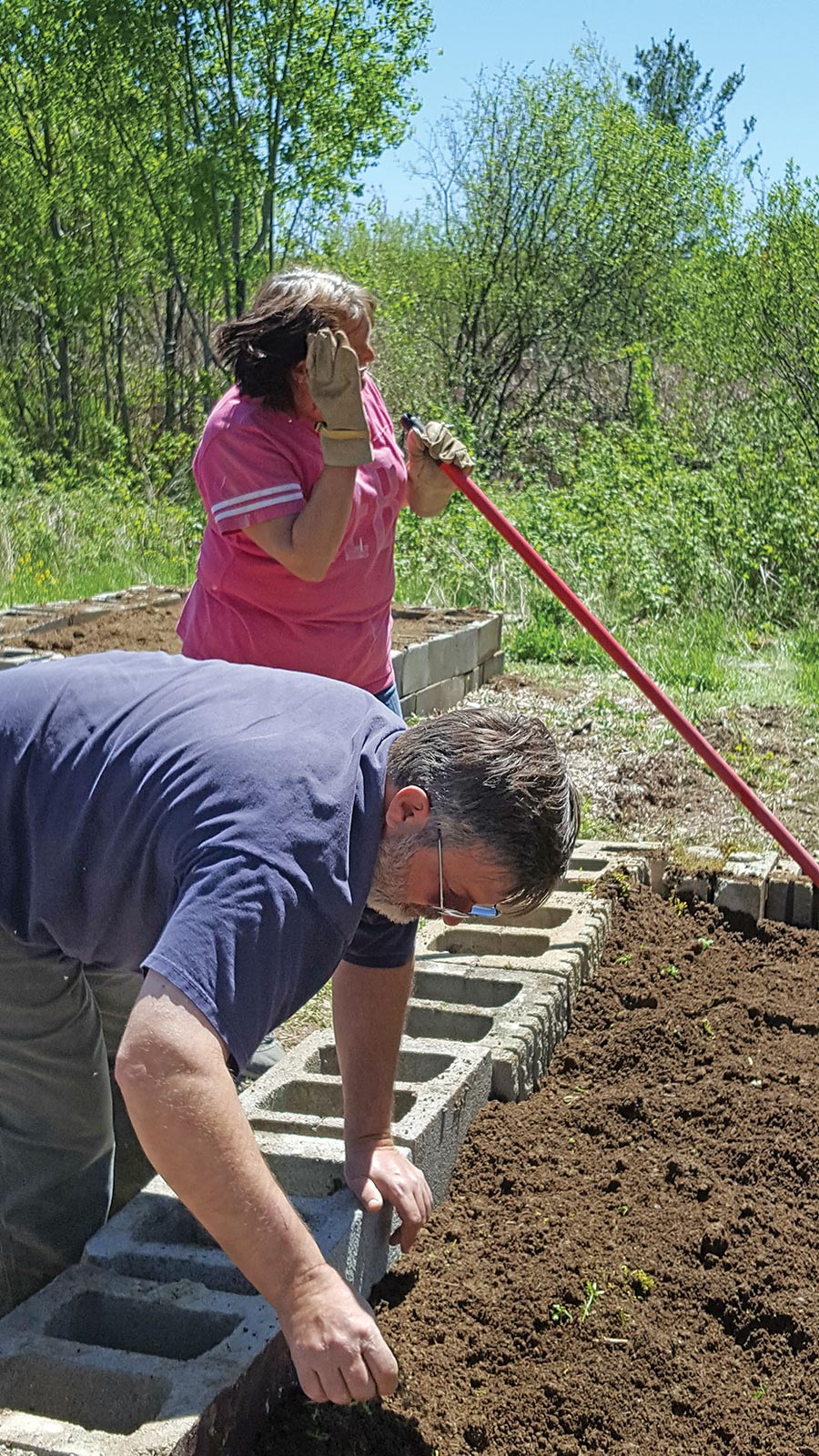 "I'm not a foodie," said Reeve, "but I thought: We have land available on the church property. It would be simple enough to clear it and create some community raised beds. Then people could come in and grow food for themselves, and we could welcome them to hear Christ's Gospel message at church."
Hope's Giving Garden started small, with three raised beds prepared for the 2017 growing season, and volunteers soon found that keeping the dream alive during its first year required faith, perseverance and a willingness to adapt.
When the people who signed up to work the raised beds free of charge failed to follow through, Reeve and her fellow gardeners decided to cultivate the beds themselves throughout the summer, growing baskets of fresh vegetables to donate to a local agency that assists seniors living with food insecurity. When a windstorm damaged several trees in October 2017, the Hope gardeners took advantage of the opportunity to clear more ground for raised beds, fruit trees and berry bushes.
Now, the Giving Garden is starting to take root. Equipped with strong hands, willing hearts, a year's experience and a $4,500 grant from the LCMS Office of National Mission, the intrepid gardeners have rolled up their sleeves for another season.
They're using their grant money for planned improvements, including a garden shed, a fence, additional raised beds, berry bushes and a new sign. They're also drawing on lessons learned last year to formalize the hybrid approach they plan to use going forward: free garden space for those in the community who can and want to grow their own vegetables; free vegetables for those who can't; and "a peaceful garden setting where they can come, sit and contemplate" for everyone, said Reeve.
As neighbors come in to grow food, take food or just enjoy the garden, the congregation welcomes them with the message of Jesus Christ and His life-changing Gospel.
"We have grand plans," added Reeve. "I honestly don't know when we'll be finished. Everyone involved has realized this is our way of reaching out into the community. It's something important.
"We're supposed to be serving and loving our neighbor in Christ — and that's exactly what this is."
---
Share Jesus with the World
Your generosity today makes possible your Synod's witness and mercy efforts both at home and abroad.
Give now
Are you looking to direct your gifts for work that's more specific?
Visit the LCMS online ministry and mission catalog to find those opportunities most meaningful to you!
Don't see what you're looking for?
Contact LCMS Mission Advancement at 888-930-4438 or mission.advancement@lcms.org to talk about all the options available.