Update
From Chef to Shepherd
A new national pastor is ordained and installed to serve God's children through the Lutheran mission in Peru.
Jeancarlos Ramírez, a native of Lima, Peru, attended culinary school and had his sights set on becoming a chef. One evening, he stopped in to practice his English at Coffee and Conversation, an informal English class offered by the Lutheran mission in La Victoria, Peru. At the time, he had no idea that God would use this class to set him on the path to becoming a Lutheran pastor.
At Coffee and Conversation, LCMS missionaries were looking for volunteers to assist with work at Castillo Fuerte, an outreach to children and families in the poor sector of Lima. The mission serves neighborhood children with a daily meal, a devotion and help with homework while their parents work long hours in local garment factories.
Ramírez was quick to volunteer. His culinary skills were put to work immediately as he guided the missionaries through the process of furnishing a restaurant-style kitchen. It was not long before Ramírez was offered employment at the mission as the chef, preparing daily meals for the children. The kitchen was adjacent to the chapel, so Ramírez could hear the missionaries sharing the good news of the Gospel with the children.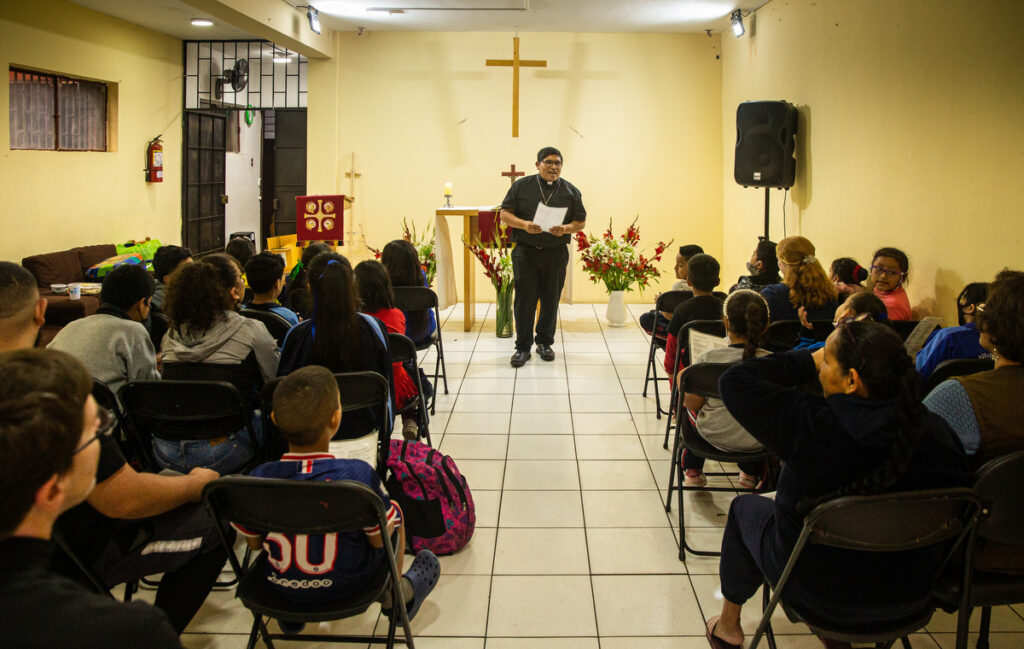 In addition, the pastors, who were still learning Spanish, began asking Ramírez to check their sermons for Spanish grammatical errors. This prompted more theological questions, which the missionaries answered from the Scriptures. In 2015, Ramírez was confirmed and began to assist with teaching the children. Missionaries who saw him teach and interact with the staff and children recognized his potential and encouraged him to consider attending seminary.
Through La Victoria, Ramírez met LCMS missionary Deaconess Caitlin Worden. The two were married in 2017 at Castillo Fuerte. The following year, they relocated to the Dominican Republic where Ramírez began his formal studies at Concordia the Reformer Seminary. He served his vicarage in the Dominican Republic, at a congregation in Palmar Arriba. The Ramírezes spearheaded outreach activities, such as monthly youth events, women's socials and men's game nights. The couple shared the Gospel in various ways in the community and their efforts bore much fruit; the congregation grew and prospered. During their time in the Dominican Republic, Jeancarlos and Caitlin were blessed with two children, Abraham and Eliana.
In May 2022, Ramírez donned his cap and gown and, with tears of joy, received his diploma. Seminary Director Rev. Joel Fritsche reflected, "Over the course of four years of theological study and pastoral formation at Concordia the Reformer Seminary, Ramírez grew from a new husband, new father and fairly new Lutheran into a confident, yet humble man of God, an astute Lutheran theologian, and a passionate preacher of the Gospel of Jesus, with a pastoral heart of gold."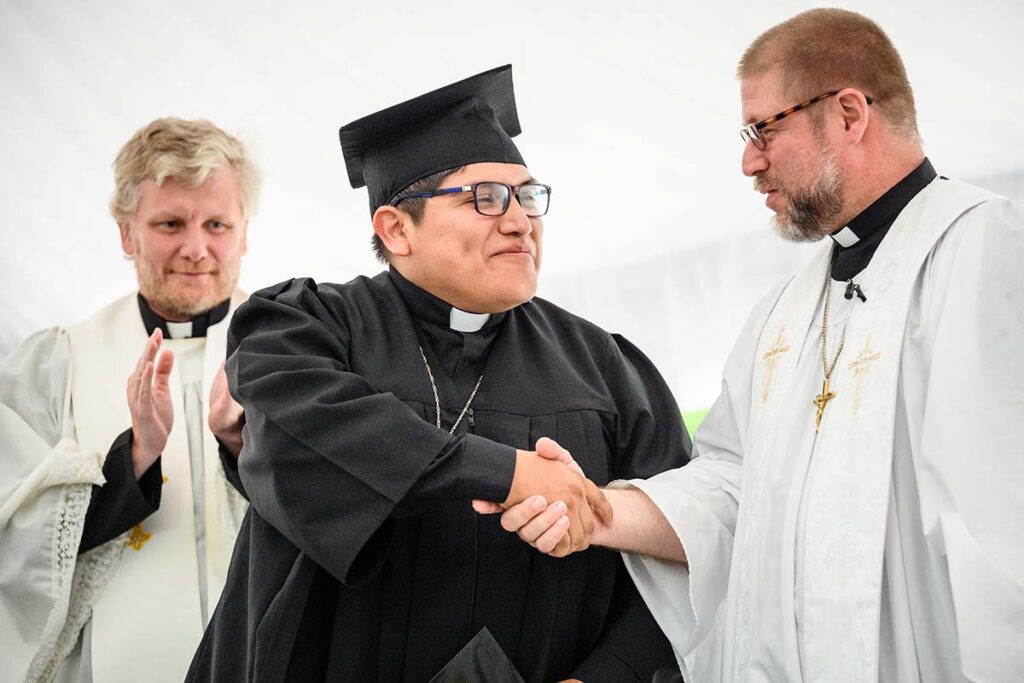 Ramírez was ordained and installed in Peru on Oct. 23, 2022. He serves in La Victoria, where he previously prepared and served physical food to the children at Castillo Fuerte. Pastor Ramírez now serves spiritual food, the Gospel of the forgiveness of sins. In addition to daily devotions, he leads weekly Divine Service where children and their families gather around the Word and Sacraments. Deaconess Ramírez was also installed as an LCMS missionary in Lima during the same service.
The Peruvian Lutheran church is still in its infancy; it will take time before it can support full-time pastors. So, for now, Pastor Ramírez relies on his culinary skills as a source of income. At the same time, he shepherds the congregation in La Victoria. This young pastor and his precious family have a lifetime of service ahead of them.
Learn More
Jana Inglehart
LCMS missionary and communication specialist for the Latin America and Caribbean region.