Feature
Service Over Spring Break
College students serve those impacted by Hurricane Ian while learning new skills.
Rebecca Pumphrey, a student in the pre-deaconess program at Concordia University, St. Paul (CSP), St. Paul, Minn., spent spring break this year helping homeowners in Fort Myers, Fla., rebuild after Hurricane Ian. The March 5–11 mission trip — geared specifically at college students on break — was one of three one-week volunteer deployments organized by The Lutheran Church—Missouri Synod (LCMS) in partnership with the LCMS Florida-Georgia District and Zion Lutheran Church, Fort Myers. Each week included Lutheran Early Response Team (LERT) training, as well as training and work in a variety of rebuilding projects underway in Fort Myers' Harlem Heights neighborhood.
"People say, 'It would be great if the [church] did this or that' … but we do!" Pumphrey said. She added that seeing the damage firsthand was "eye-opening. … It makes things real."
Hurricane Ian made landfall in Fort Myers on Sept. 28, 2022 — reportedly the deadliest storm to hit the state since 1935 and the third most costly weather event ever. According to the National Oceanic and Atmospheric Administration, Ian claimed at least 150 lives and caused $113 billion in damages.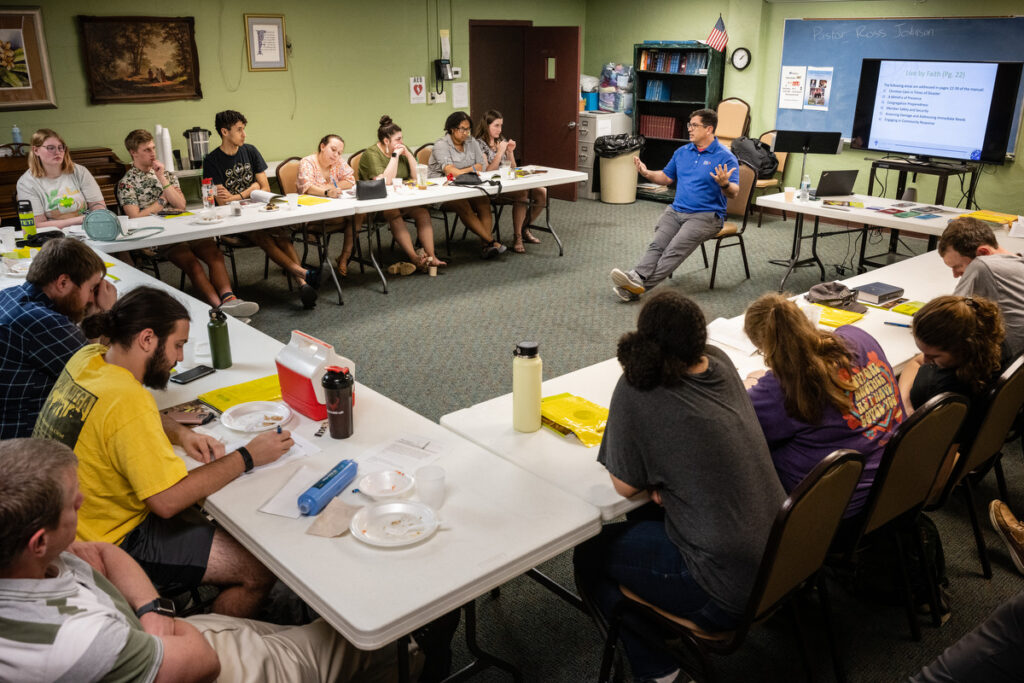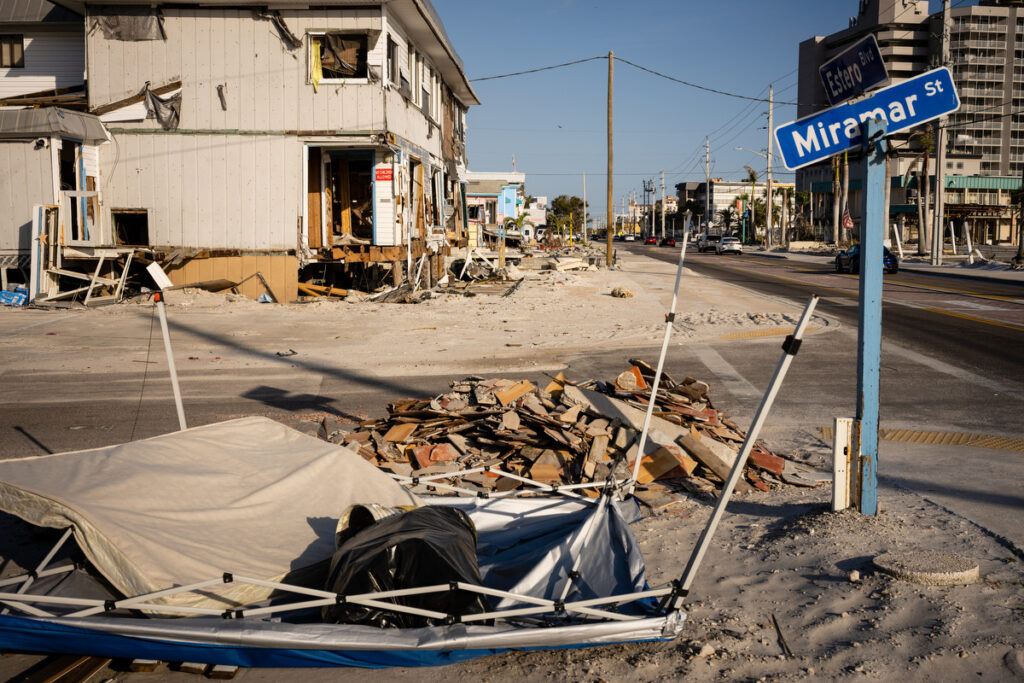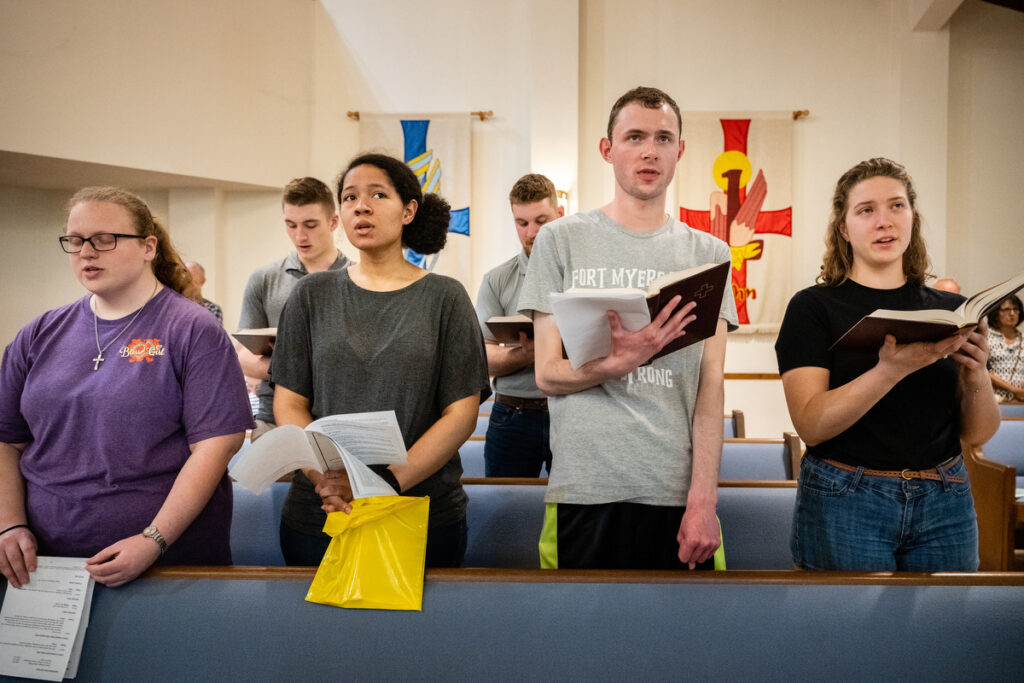 Certified and Sent
The Rev. Michael Meyer, director of disaster training for the Synod, said that LCMS Disaster Response staff began connecting with both the Concordia University System schools and the Synod's seminaries soon after the hurricane hit. "The interest [in serving] was there, and we made the commitment in early November to make these spring break 'mercy expeditions' a reality. It's been a lot of work coordinating travel, lodging, background checks and the work on the ground with our local team leaders in the Florida-Georgia District, but in the end, we were able to accommodate 52 students over the course of three weeks."
Five Synod schools and one public university with a Lutheran student organization sent students to take part in the service project, with each group serving one week:
• Concordia Theological Seminary, Fort Wayne (Feb. 26–March 4)
• CSP; Concordia University Chicago (CUC), River Forest, Ill.; and the University of Georgia, Athens (March 5–11)
• Concordia University Wisconsin, Mequon, Wis., and Concordia University Ann Arbor, Ann Arbor, Mich. (March 12–19)
Meyer said the cost of travel and lodging was covered partly by LCMS Disaster Response and partly by the students themselves.
"The students who received the LERT training are fully certified," Meyer continued. "They received badges, certificates and high-visibility LERT shirts, and they are welcome to join with other LERT members in future response efforts. I'm hoping that, once they graduate, they remain connected to LERT.
"Even more important, though, is that they remain connected to a congregation. … These are future pastors and teachers, social workers and nurses, engineers and computer programmers. We pray that this experience will nourish the desire to continue that love for the neighbor throughout their entire lives."
'Small Gift of Service'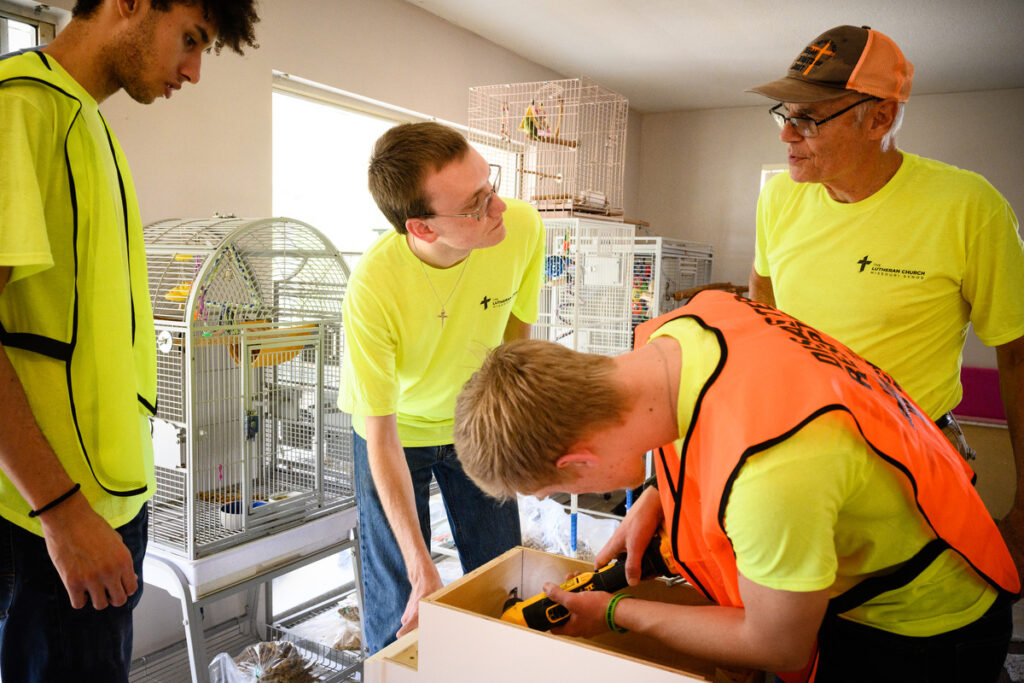 In addition to receiving LERT training, the students learned hands-on skills such as drywalling, painting, and floor and cabinet installation. The Rev. Edward Grant, a retired LCMS pastor who has been involved with LERT since 2016, served as a team leader during the March 5–11 mercy expedition.
"The students did a great job painting the entire house, installing door and base trim, washing windows, building a wall, mudding and assisting me with the installation of kitchen cabinets and countertops," Grant said. "I was genuinely inspired by their willingness to serve, by the great attitude I witnessed, and by the volume of work they accomplished."
Will Schlueter, a freshman in the pre-seminary program at CUC, said he came "just to serve my neighbor and spread God's Word." This was his first time to go on a mission trip, something he has been wanting to do, especially as a future pastor.
The Rev. Thomas Gundermann, campus pastor at CSP, said service projects allow his students to see the need as well as to experience the blessings of serving.
"The last thing the homeowner said to us before we left … was that they will be able to sleep inside their house for the first time … in five months. … We hope we are used well. We hope we are helpful. We hope we don't create more work for others after we leave. … But we are sure of God's love and blessing for us in Jesus as we offer a small gift of service in His name."
The Rev. Greg Michael, pastor of Christus Victor Lutheran Church and Student Center in Athens, Ga., expressed a similar sentiment. Michael's group of four students from the University of Georgia worked on two different houses. He said that the time they spent talking to the homeowners, their children and neighbors was as important as the work they accomplished.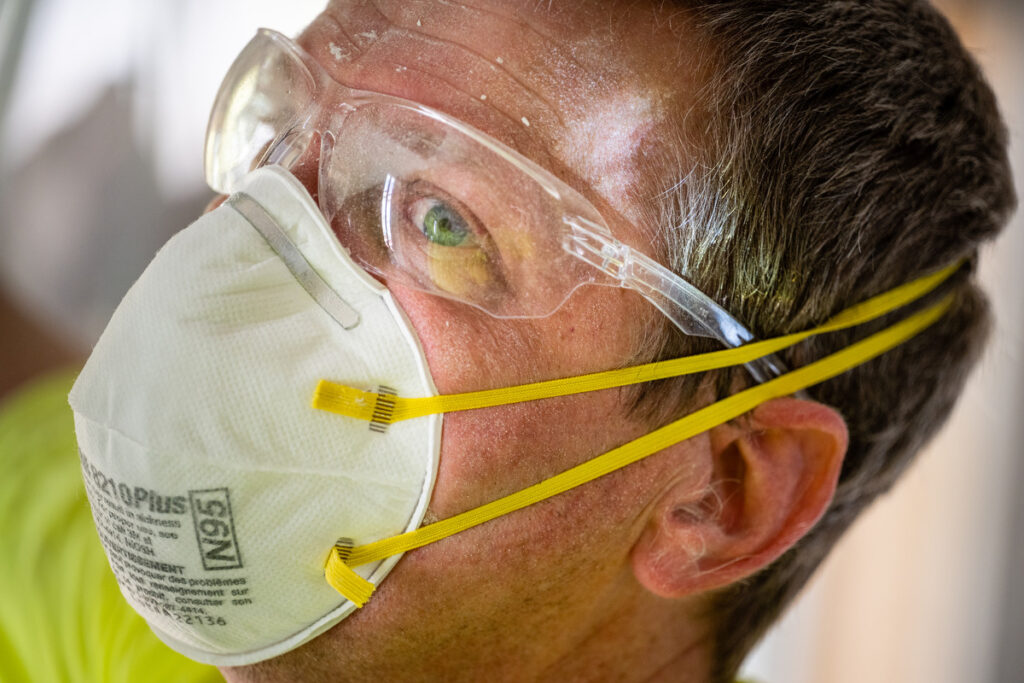 "It was good for us to listen to their frustrations and hopes, to commiserate with them in the face of a broken world, and to share the … love that Jesus has shown to us," Michael said. "I am confident that Christ was present … in our efforts."
Care for All Aspects of Life
The Rev. Dr. Ross Johnson, director of LCMS Disaster Response, talked to a homeowner named BreeAnna while her house was being worked on. She does not currently attend church, but when she was a child, she attended an LCMS church with her grandparents. When her children — 10-year-old twins, a 9-year-old and a 6-year-old — were old enough to attend vacation Bible school (VBS), she sent them to the LCMS church down the street. After VBS was over, the children asked if they could go to worship.
"I told them they could just go to Sunday school. I didn't like to go to church when I was a kid. I thought it was boring. But they wanted to go to church. Pastor says they are so amazing — they sit up front the entire time — and now they are 'the kids' of the whole church."
BreeAnna says she is not ready to join the church herself — she struggles with anxiety — but she is thankful for the congregation her children attend, not only its assistance after Ian but its care for her children. "They have been our biggest family, our biggest support. … It's been a huge blessing."
Johnson says that's what the Synod's disaster-response work is all about — not only helping people with their earthly needs but bringing them the message of Christ's care for all aspects of their lives.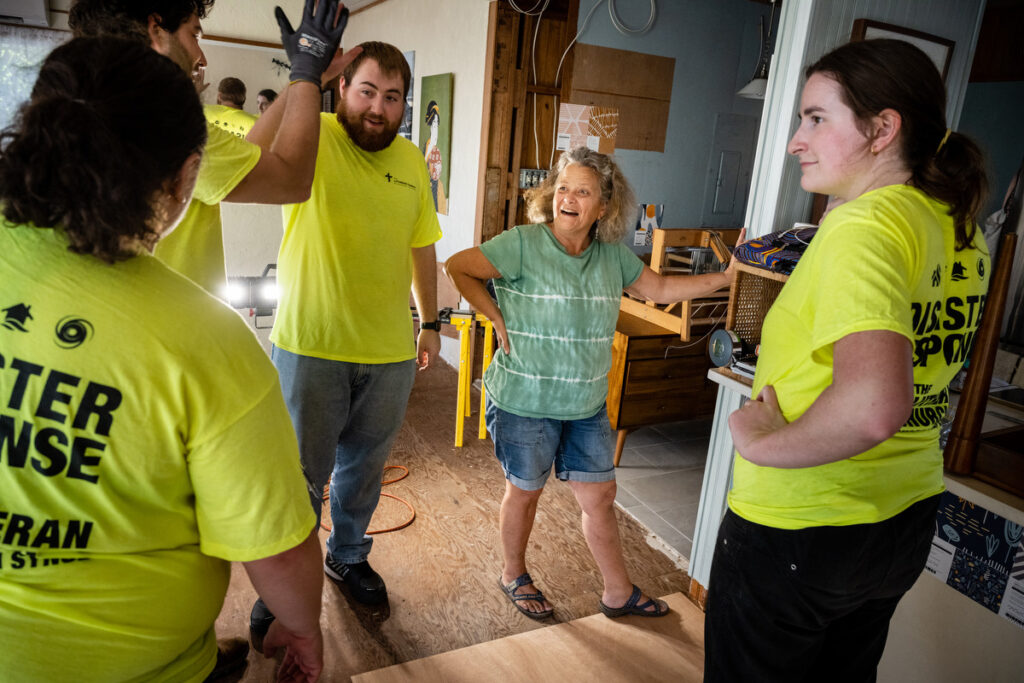 "These mercy expeditions have been an amazing blessing to the homeowners who suffered enormous loss. … All the homeowners I met who were being served by our teams broke down in tears of thankfulness for the help they were receiving. They had not known how they were going to rebuild their homes after the storm, but the Lord used the willingness of these young people, who gave up their spring breaks to serve, to make a huge impact."
No doubt, that impact will be felt long after the rebuilding is done.
Learn More
Share Jesus with the World
Your generosity today makes possible your Synod's witness and mercy efforts both at home and abroad.

Are you looking to direct your gifts for work that's more specific?
Visit the LCMS online ministry and mission catalog to find those opportunities most meaningful to you!
Don't see what you're looking for?
Contact LCMS Mission Advancement at 888-930-4438 or mission.advancement@lcms.org to talk about all the options available.
Cheryl Magness
Managing editor of Reporter and staff writer for LCMS Communications.