Mercy Moment
'From Our Abundance'
After living through twin tornadoes, the members of St. John's Lutheran Church, Pilger, Neb., are helping other disaster victims.
On June 16, 2014, rare EF-4 twin tornadoes touched down in the small farming town of Pilger, Neb., destroying St. John's Lutheran Church as well as about 75 percent of the town. In the following months, LCMS World Relief and Human Care Disaster Response — in coordination with the LCMS Nebraska District and thanks to the generosity of donors across the Synod — was able to provide more than $111,000 in grants for St. John's and other area churches that were affected by the tornadoes. Just over two years later, on Aug. 28, 2016, members of St. John's and the community gathered in the newly rebuilt sanctuary for a dedication service.
This past October, LCMS Disaster Response heard from St. John's once again — this time with a generous donation to assist those recovering from another devastating natural disaster.
October 2, 2018
Brothers & Sisters in Christ at [LCMS Disaster Response]:
[Second] Corinthians 8:10–14: "And in this matter I give my judgment: this benefits you, who a year ago started not only to do this work but also to desire to do it. So now finish doing it as well, so that your readiness in desiring it may be matched by your completing it out of what you have. For if the readiness is there, it is acceptable according to what a person has, not according to what he does not have. For I do not mean that others should be eased and you burdened, but that as a matter of fairness your abundance at the present time should supply their need, so that their abundance may supply your need, that there may be fairness."
The Christians at St. John's Lutheran in Pilger have a sense of the meaning of this Scripture passage. There were several churches who reached out when we were in need after disastrous tornadoes ripped through our town and our church building. We have appreciated and given thanks to God for all He has done through our fellow Christians in our time of need.
There was specifically at the time of our need a couple churches from the Houston area that reached out and blessed us from their abundance. We praise God for the generosity that He worked in them and through them. They both gave as they were able and came up to give physical help where they were needed. We have been following our brothers and sisters in Christ in the Houston area and now wish to fulfill God's Word. We wish to use from our abundance and supply at least a part of their need as they deal with the flooding.
Please receive this gift to help supply them in their need. This gift is intended to go to those who are suffering from Hurricane Harvey. Please direct it to those who have the greatest need with God's blessings. May this gift be combined with His Word that true comfort be brought to His people.
Sincerely, in Christ,
Rev. Timothy D. Booth
St. John's Lutheran Church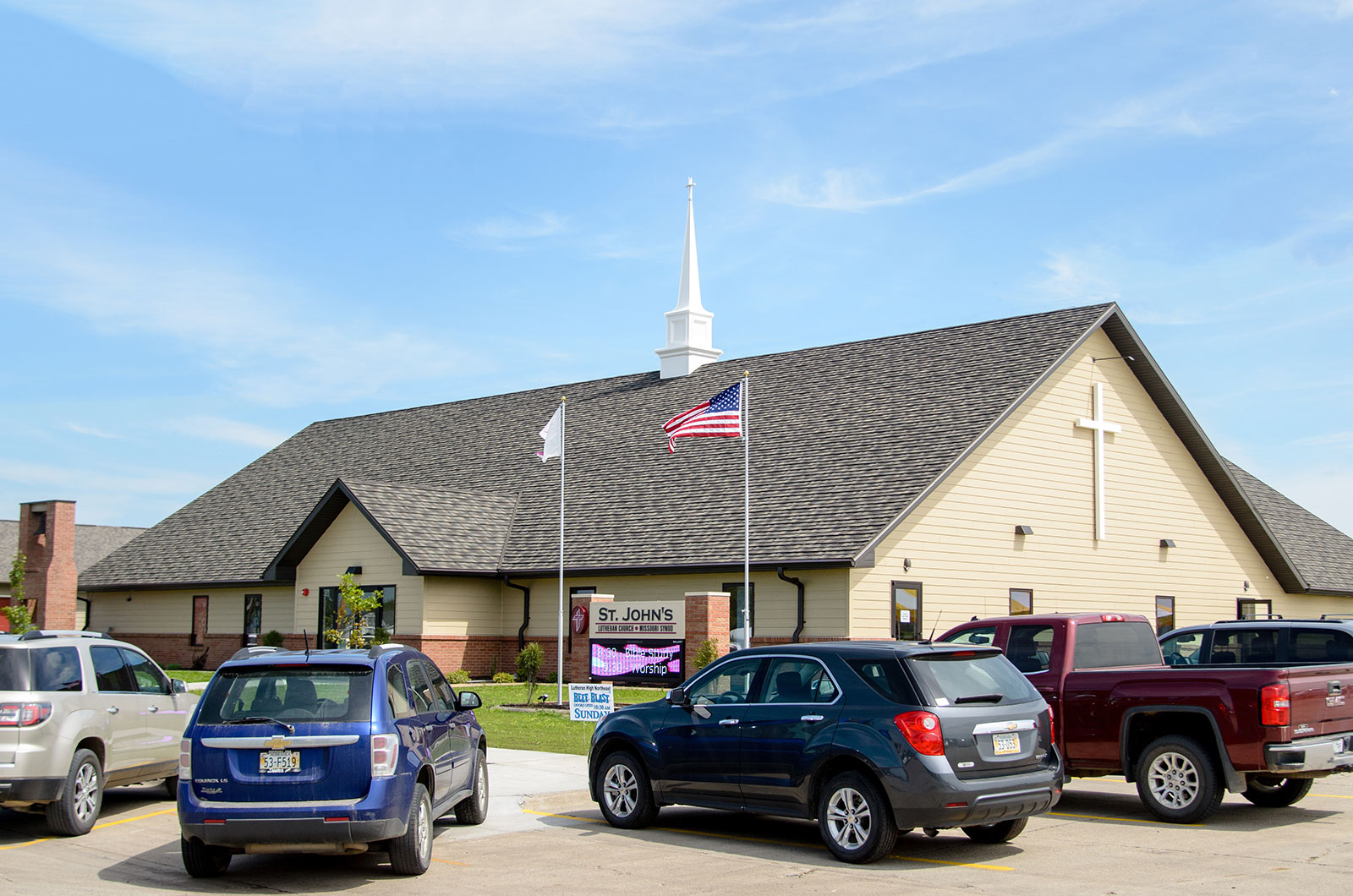 Learn More
Share Jesus with the World
Your generosity today makes possible your Synod's witness and mercy efforts both at home and abroad.
Give now
Are you looking to direct your gifts for work that's more specific?
Visit the LCMS online ministry and mission catalog to find those opportunities most meaningful to you!
Don't see what you're looking for?
Contact LCMS Mission Advancement at 888-930-4438 or mission.advancement@lcms.org to talk about all the options available.