Witness Moment
Making 'an Eternal Difference'
Jesus Our Savior Lutheran Outreach and Preschool share the Gospel of Jesus Christ with the Winnebago people of rural Nebraska.
The Rev. Ricky Jacob learned how to reach the Winnebago people when he was an LCMS missionary in Sierra Leone, West Africa.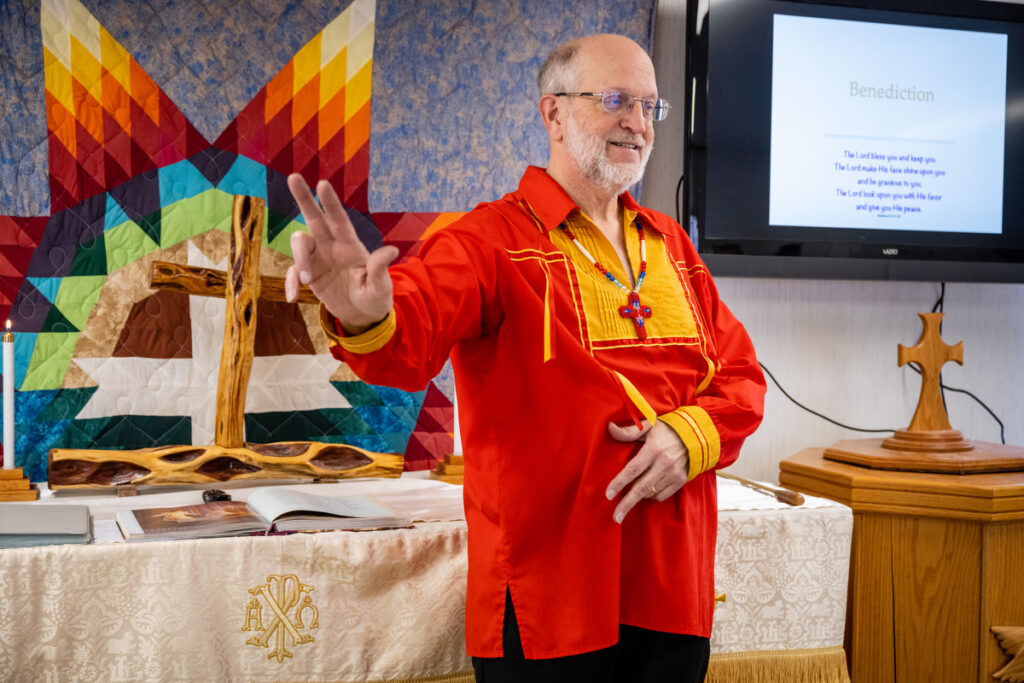 Although rural Nebraska is a long way from Sierra Leone, both places are home to God's beloved children. Both places have opportunities for cross-cultural ministry in different languages. Both places have people — some willing and some unwilling — who need to hear the Law and the Gospel. And both places require reliance not on our time, but on God's time.
One foggy morning in January, Jacob ascended the wooden walkway to Jesus Our Savior Lutheran Outreach. The church is housed in a manufactured home on property leased by the Winnebago Tribe of Nebraska. Next to the church is Jesus Our Savior Lutheran Preschool, which is under the care of teacher Sheryl Tietz. Both church and school are just off the main street in Winnebago, which stretches through the rural town at the base of hills covered in homes.
Jacob is a missionary-at-large for the LCMS Nebraska District. In this role, he does the same things as other parish pastors: He shares the Good News of Jesus Christ, visits the sick and leads chapel for the preschool children next door.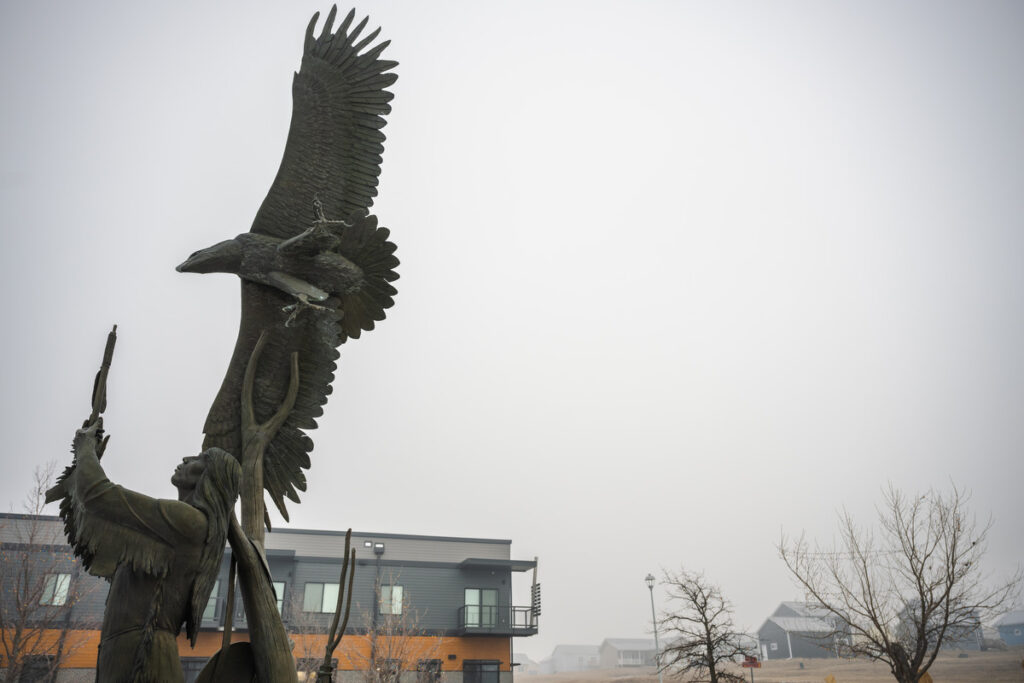 "The main joy here is just planting the Word of God and having people hear it and come to know Jesus," said Jacob.
At the request of the tribe, the district called him in June 1993. Two years later, Word and Sacrament ministry began on Reformation Sunday. The preschool, which is now an LCMS Recognized Service Organization, opened in 1998.
In the 2020 Census, Winnebago had a total population of 916. Of those 916 people, 850 identify as American Indian. The population is predominately comprised of the Winnebago people, also called Ho-Chunk, who have a rich heritage in Nebraska and Wisconsin.
Jacob acknowledges that in the ministry, relationships are important, humility is an ongoing lesson, and he is still to some extent an outsider, despite the invitations into people's lives.
Over the years, a congregation has grown, and Jacob has witnessed to them with both Law and Gospel. He preaches and teaches, grounded in the Word. Some don't want to hear it at all. Others don't want to hear it at first but end up in church deep in the Word. It's in God's time, not his, said Jacob. The Word of God is at work, creating and sustaining faith across cultures, peoples and languages — whether in Sierra Leone or Nebraska.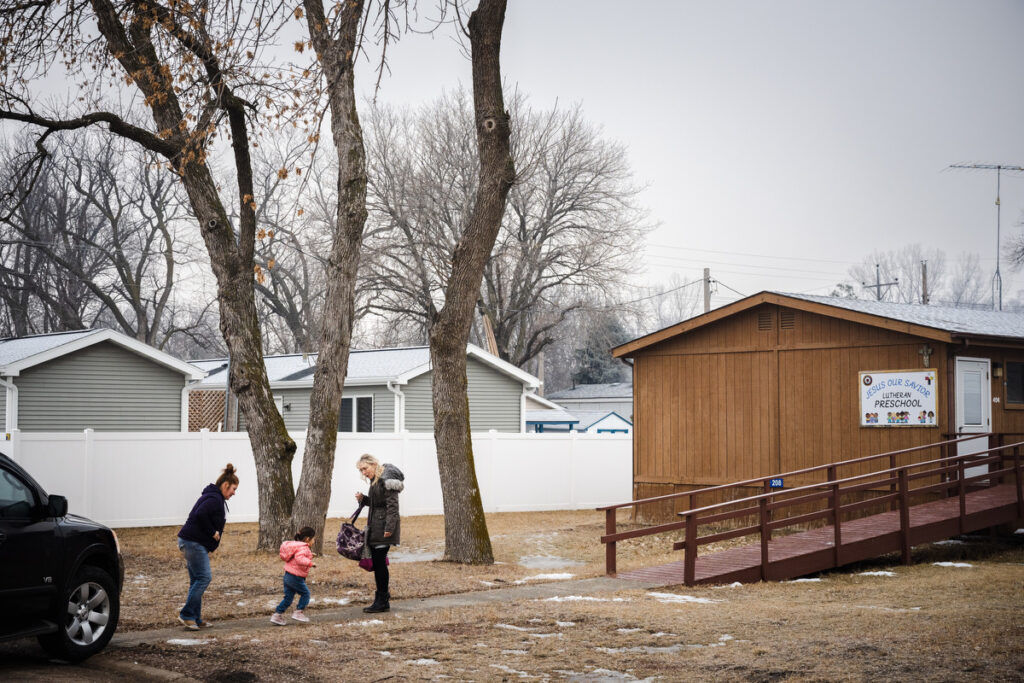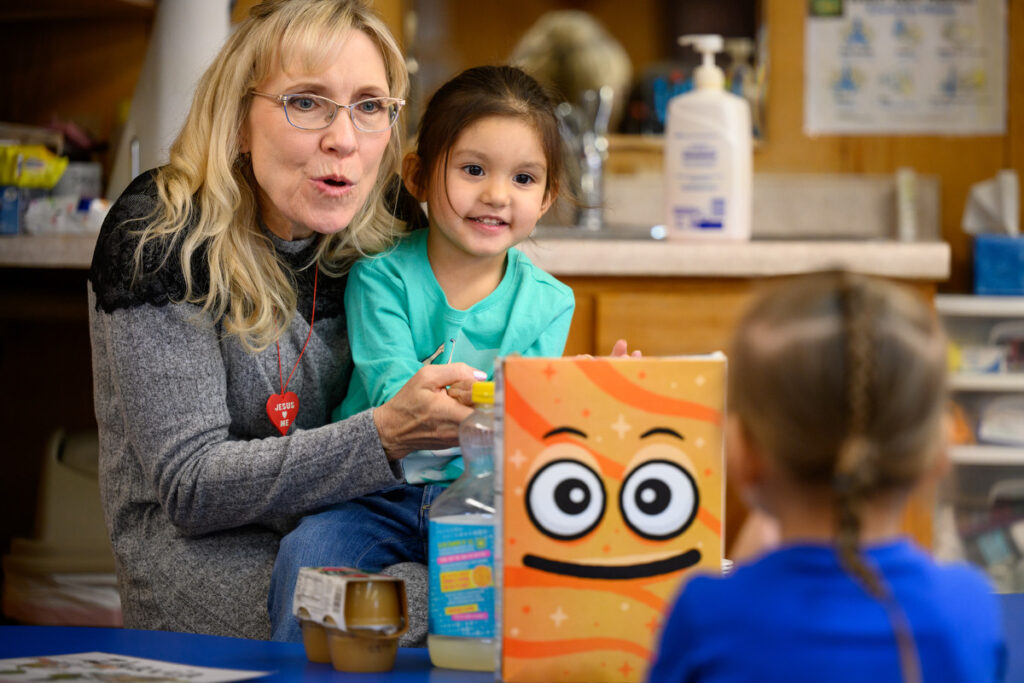 At the preschool, now in its 25th year, Tietz stands outside the entrance and greets a new student. She has an ever-present smile and energetic demeanor. This is her 13th year in the classroom. She loves being a Lutheran school teacher and pointing children to Christ. "This matters eternally," Tietz said. "I want to tell them about Jesus … and that's a joy knowing that God is using me to make an eternal difference."
In the church's sanctuary, there's a handmade quilt with a starburst pattern on it. Although not as eye-catching as the bright starburst, the pattern also includes an inverted brown curve. It's the tomb of Christ, and it's open. During the preschool chapel service in January, Jacob directs his hand toward the tomb as he tells the children about Jesus' death and resurrection. Jacob and Tietz strive to point to Christ and His work on the cross through all they do, because they know that even though it's not flashy, this is what matters for all of eternity.
Reaching Out to Indigenous People
The LCMS Office of National Mission is exploring ways to better support ministry to indigenous peoples. A meeting with ministry leaders will take place in April 2023 to exchange ideas and plan for the future.
Learn More
LCMS Office of National Mission