International Mission
A Place Where Children Can Thrive
Partnering to Care for the Least of These in Kenya
Fifteen-year-old Pamela Cherotich gets up at 5 a.m. every day. Although it's early, she doesn't mind, because she has the opportunity to go to school — something she hasn't always been able to do.
Until two years ago, Pamela was struggling to take care of herself and her seven younger siblings. The children were left to fend for themselves after their father died and their mother was inherited by another man — a custom still practiced among traditional Pokot people of western Kenya.
As a young woman on her own in rural Kenya, Pamela also faced an additional danger: being taken as the third or fourth wife of a much older man.
That's when the Evangelical Lutheran Church in Kenya (ELCK) learned of Pamela's situation and "rescued" her, according to Deaconess Peris Kipchumba, manager of the Udom Children's Center in Chepareria.
A Christ-Centered, Safe Environment
Pamela is one of 50 children — 26 girls and 24 boys — who live at Udom, one of four boarding-school facilities operated by the ELCK with assistance from The Lutheran Church—Missouri Synod (LCMS). The site, which opened in 2010, provides a Christ-centered, safe environment for children who might otherwise not be able to attend school. While there, children also receive meals, medical care and daily opportunities to learn about the Word of God.
The four facilities were built as part of Project 24, a partnership between the ELCK, the LCMS Office of International Mission, and various LCMS individuals and organizations. The LCMS recently launched a sponsorship program called Christ's Care for Children: Kenya (CCCK), which matches donors in the United States with children at the Project 24 sites.
Although each child at Udom has a different story, they are all now safe and cared for because church and community leaders in the ELCK's Northwest Diocese identified them and took action.
"The children in the [CCCK] project are vulnerable in some way, as determined by the community and the church," said the Rev. Shauen Trump, LCMS area director for Eastern and Southern Africa. "Perhaps they are orphans. Perhaps their parents are extremely poor. Perhaps they only have one parent or there's a disability in their family. Perhaps they are the youngest of a great number of siblings or the oldest of a great number of siblings.
"In some aspect of their lives, they are vulnerable to dropping out of school or not completing primary school," he continued. "So the program allows those children to go into a place where they can focus on their studies."
Students at Udom and the other three Project 24 facilities attend nearby primary schools, many of which are sponsored by the ELCK.
More than Food and Shelter
A flock of chickens and two cows roam around Udom, which is perched alongside a hilly dirt road.
It's quiet during the day, but the site comes alive with activity when the children return from school. Near the kitchen, girls chop vegetables for the evening meal, while one of the older boys chases an ornery cow in an unsuccessful attempt to milk her. Across the yard, a girl hangs freshly laundered clothing from a clothesline, while other children work nearby in the garden.
The program is designed to equip children with everything necessary for success in life, including skills like cooking, cleaning, gardening and caring for livestock. But, according to Trump, the most important thing that happens at Udom is that "the Gospel [is] whispered into their ears and into their hearts at every possible opportunity."
Every day begins and ends with devotions. Choir practices, Bible studies and catechism classes occur
throughout the week.
There also is an ELCK church on-site, where the children worship with their brothers and sisters in Christ from the community. The children of Udom are full, contributing members of the church, where they sing in the choir, teach Sunday school classes for children in the community and assist with cleaning the church building.
"Through God's power, we are bringing up people who … are well-educated, people who are upright spiritually," said Pastor Wilson Pkemoi, who visits Udom once a week to teach and to catechize.
Pkemoi is assisted by Wilson Alukureng, an evangelist in the ELCK who spends three days a week at Udon teaching and leading choir practice.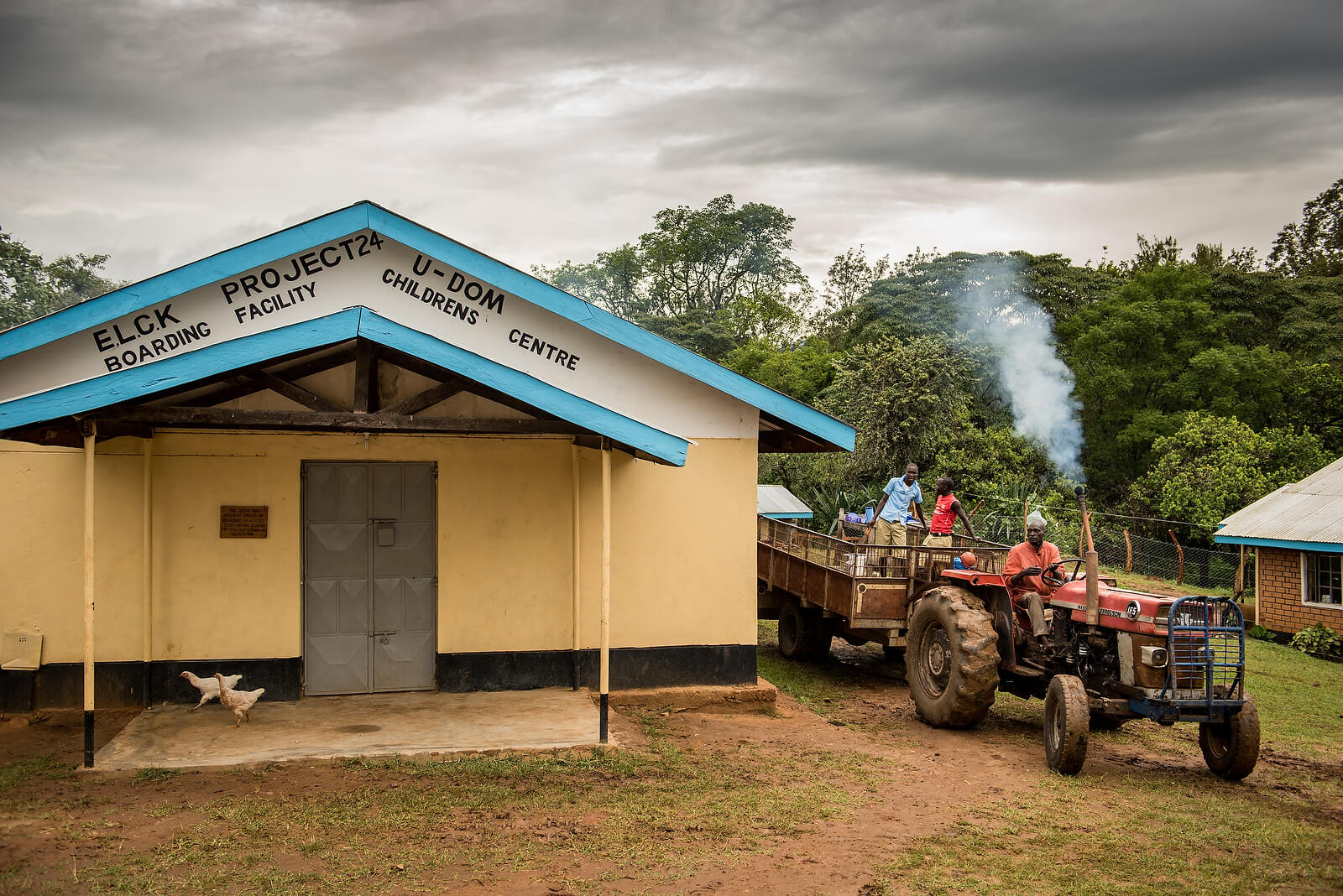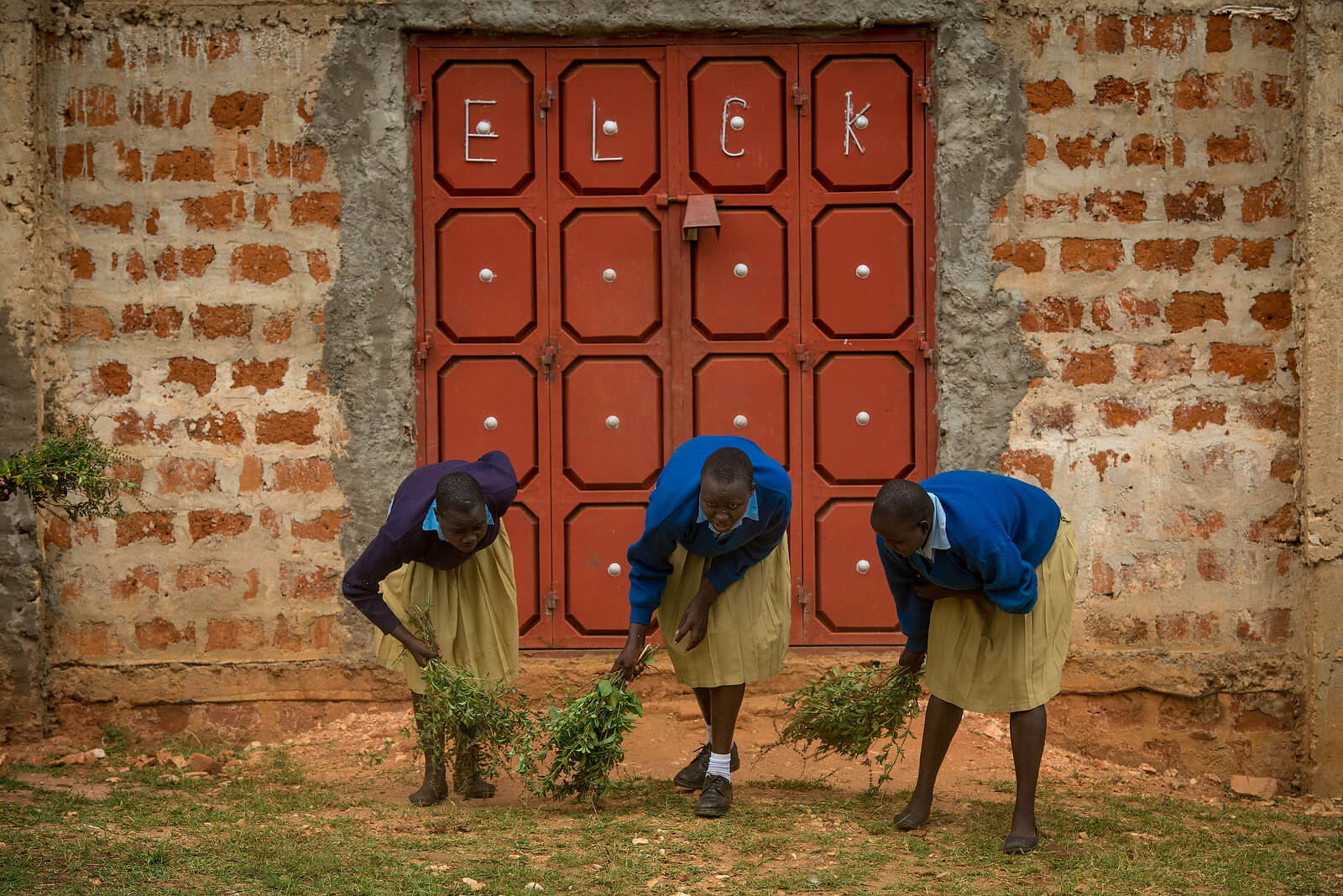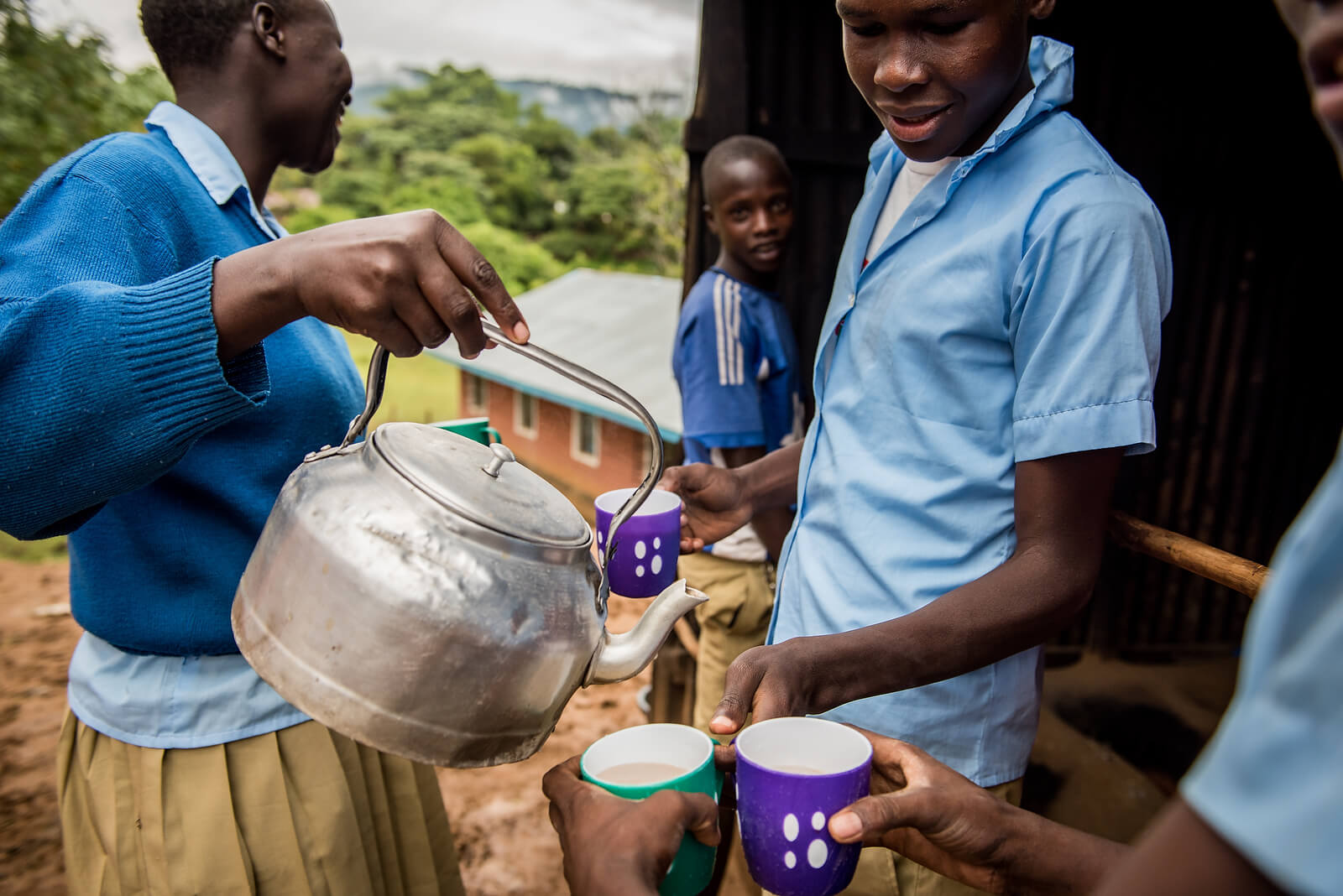 Although each child at Udom has a different story, they are all now safe and cared for because church and community leaders in the ELCK's Northwest Diocese identified them and took action.
Adopted into God's Family
Kipchumba is affectionately known as "mother" around Udom. It's her job as manager to ensure that the children are fed, clothed and in school. She also shares in their day-to-day joys and sorrows.
But the children have found more than one loving parent at Udom. With a warm smile, Pkemoi talks about how the children have been "adopted" by the women of the ELCK congregation.
Although the children continue to live in the dormitories at Udom, church families spend one Sunday a month with their "adopted" child. They bring them special treats and provide guidance and encouragement.
"All of [the children] have been adopted in this way," Pkemoi said. "Even some church members are saying, 'Where are our children? We need more.'"
Three times a year during school breaks, the children return home to spend time with their families or clans, and they take what they have learned with them. They volunteer at their local Lutheran church, assist evangelists and even organize Christian events for other young people.
"Through the children, the Word of God has really spread very far, even to the interior part of the region," Kipchumba said. "They share the Gospel with their families and even other youths."
Hope for the Future
Pkemoi and Kipchumba don't beat around the bush about the challenges that their children face, especially girls like Pamela.
"In this community, girls have no value. They are married off early," Kipchumba said of life outside the ELCK. "We wish them to continue in their schooling and … to have a bright life in the future."
One way they work to make this possible is by providing career counseling. Before graduating from primary school and leaving Udom to attend secondary school, every child has an idea of what he or she wants to do in the future and how to reach that goal.
So far, 11 students from Udom have graduated and moved into dormitories at different secondary schools. Even after students finish the program, Project 24 continues to provide scholarships for their tuition, room and board.
Kipchumba's dream is that girls who have completed the program will come back to mentor others — and that one will eventually serve as her successor as manager of Udom.
"I pray for the other children," Pamela said. "I pray to God to help them like He helped me."
"The children of Christ's Care for Children: Kenya are happy," Trump said. "They've been taken out of situations that were very difficult, very challenging to live in, and they've been put into a place where a family is created around them, a family with many brothers and sisters, with caretakers who love them, who enjoy interacting with them, with people who are eager to see them succeed. … That's a place that a child thrives in."
When asked about her experience at Udom, Pamela's whole face lights up.
"I like the Project 24 because I was an orphan, but now I was tended," she said. "In the past, I never wear even the shoes. But now I wear it, so I love."
After nearly two years at Udom, Pamela will soon graduate from eighth grade and continue her education in a new place. In the future, she hopes to become a lawyer so that she can help other children who are living on the street.
"I pray for the other children," Pamela said. "I pray to God to help them like He helped me."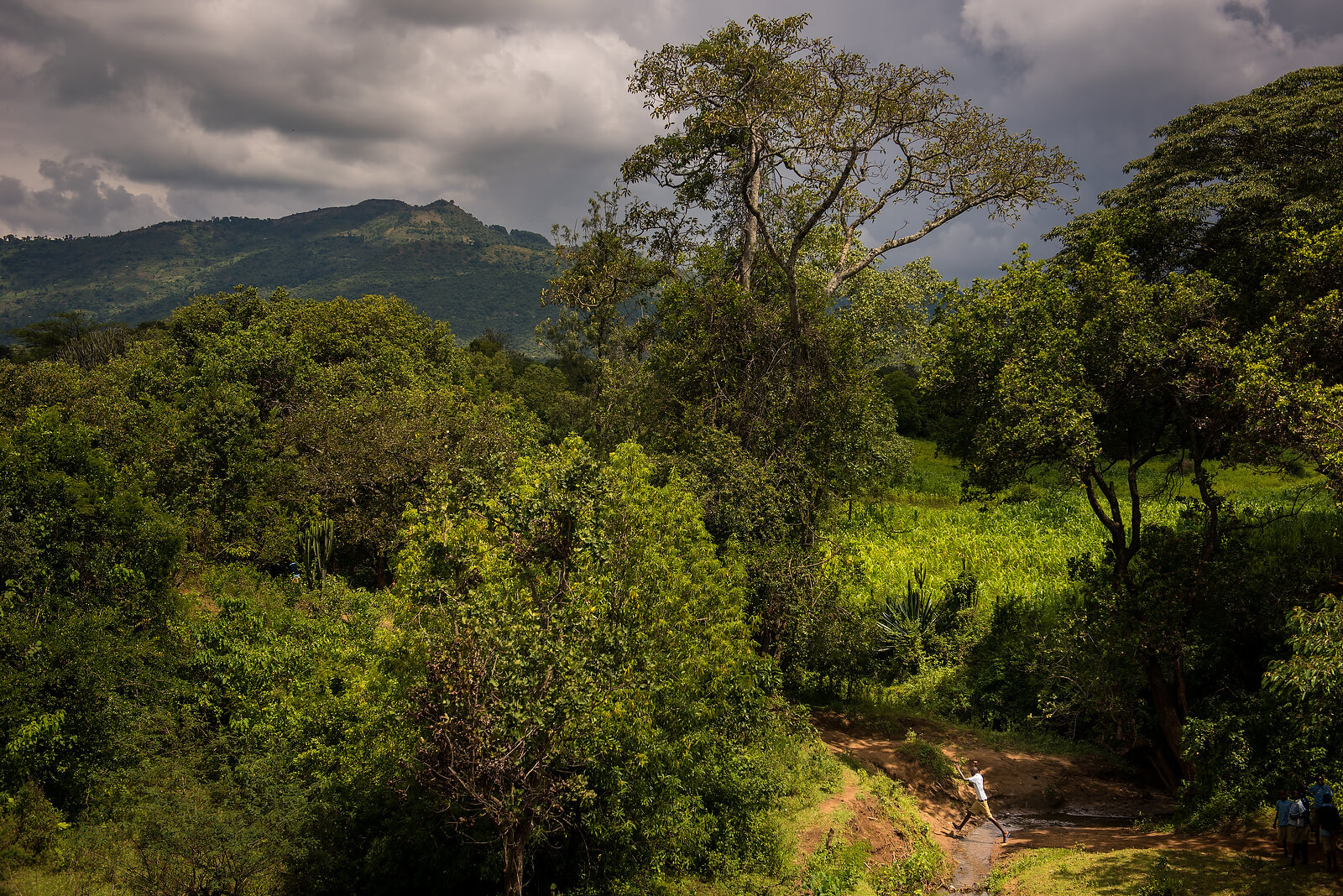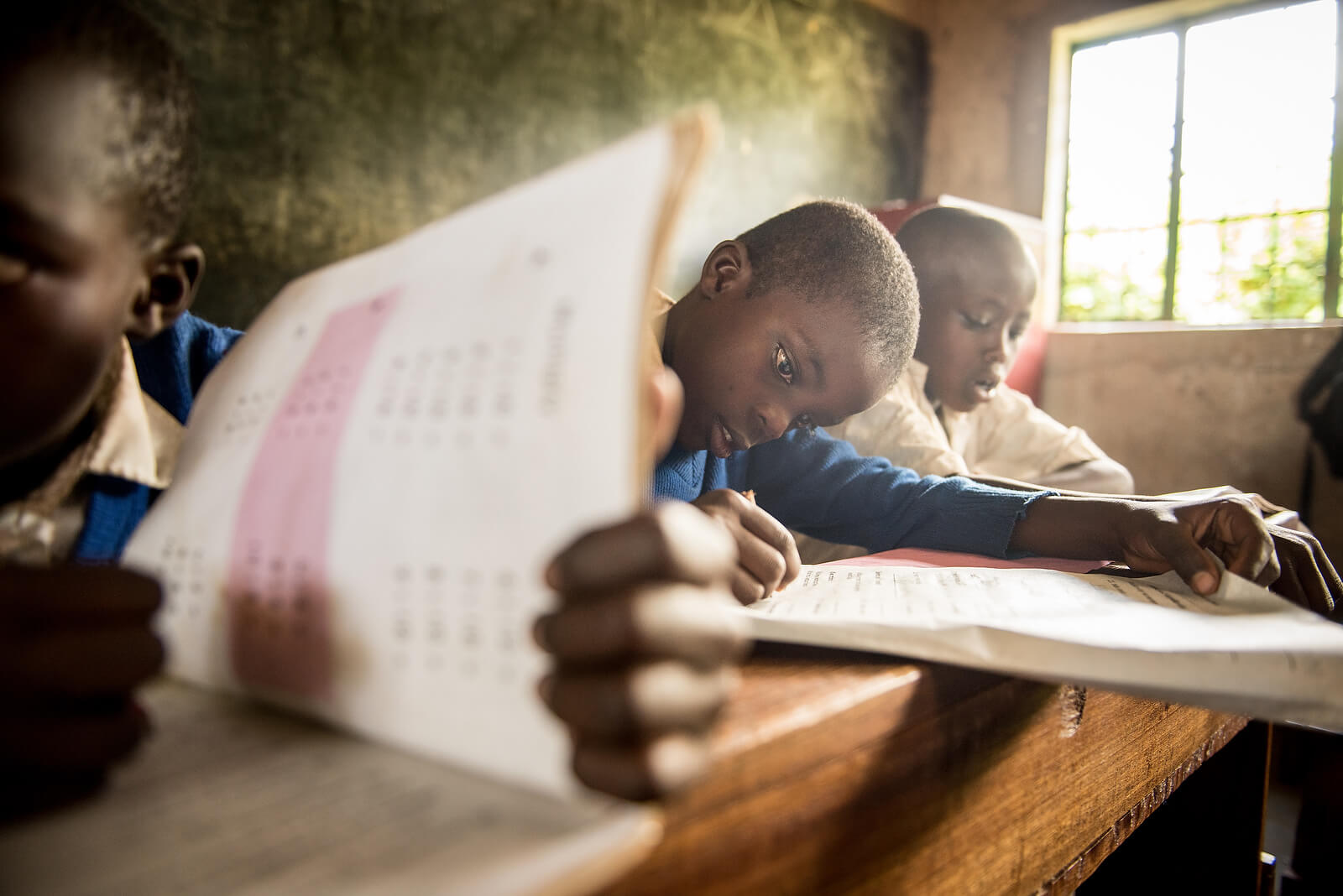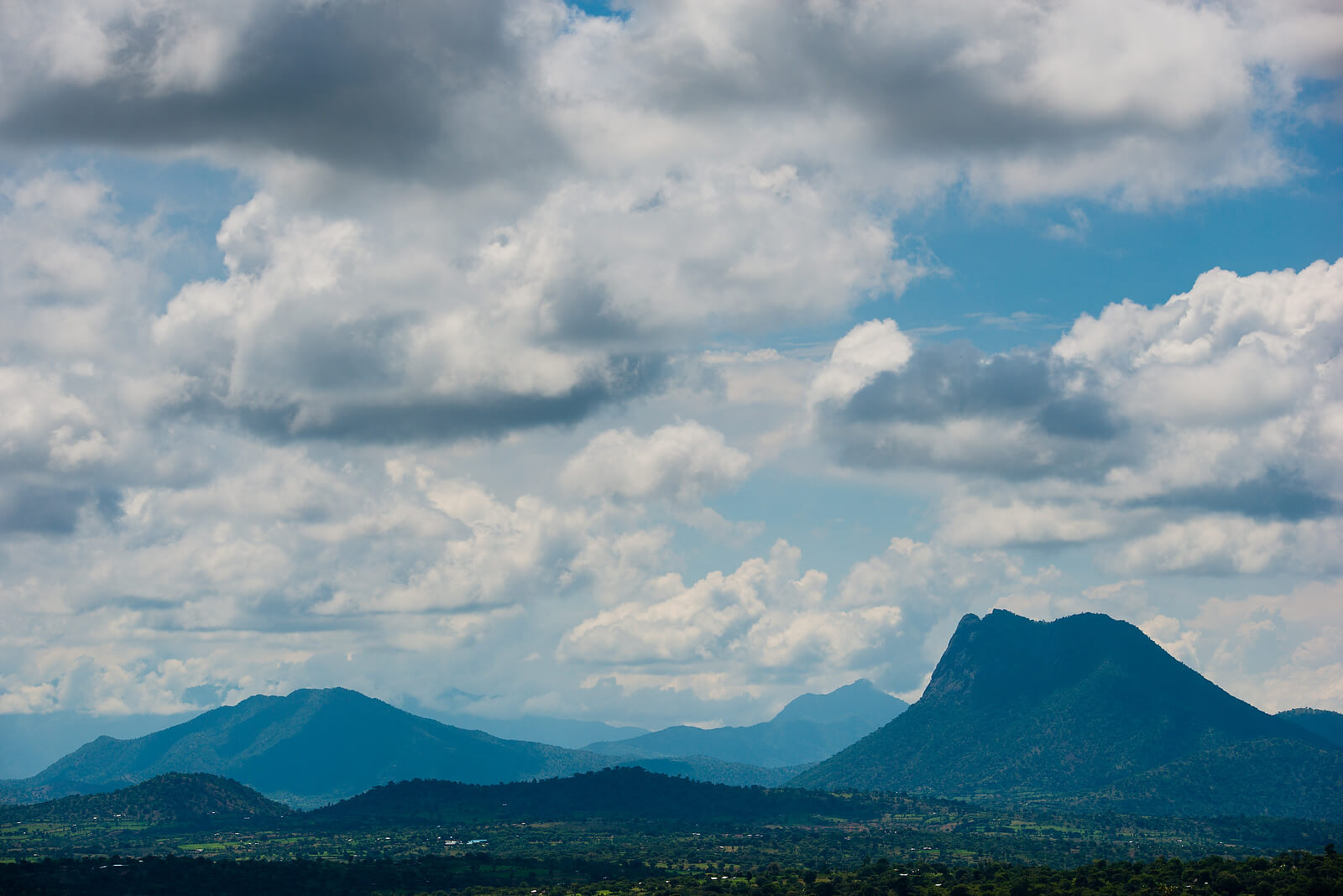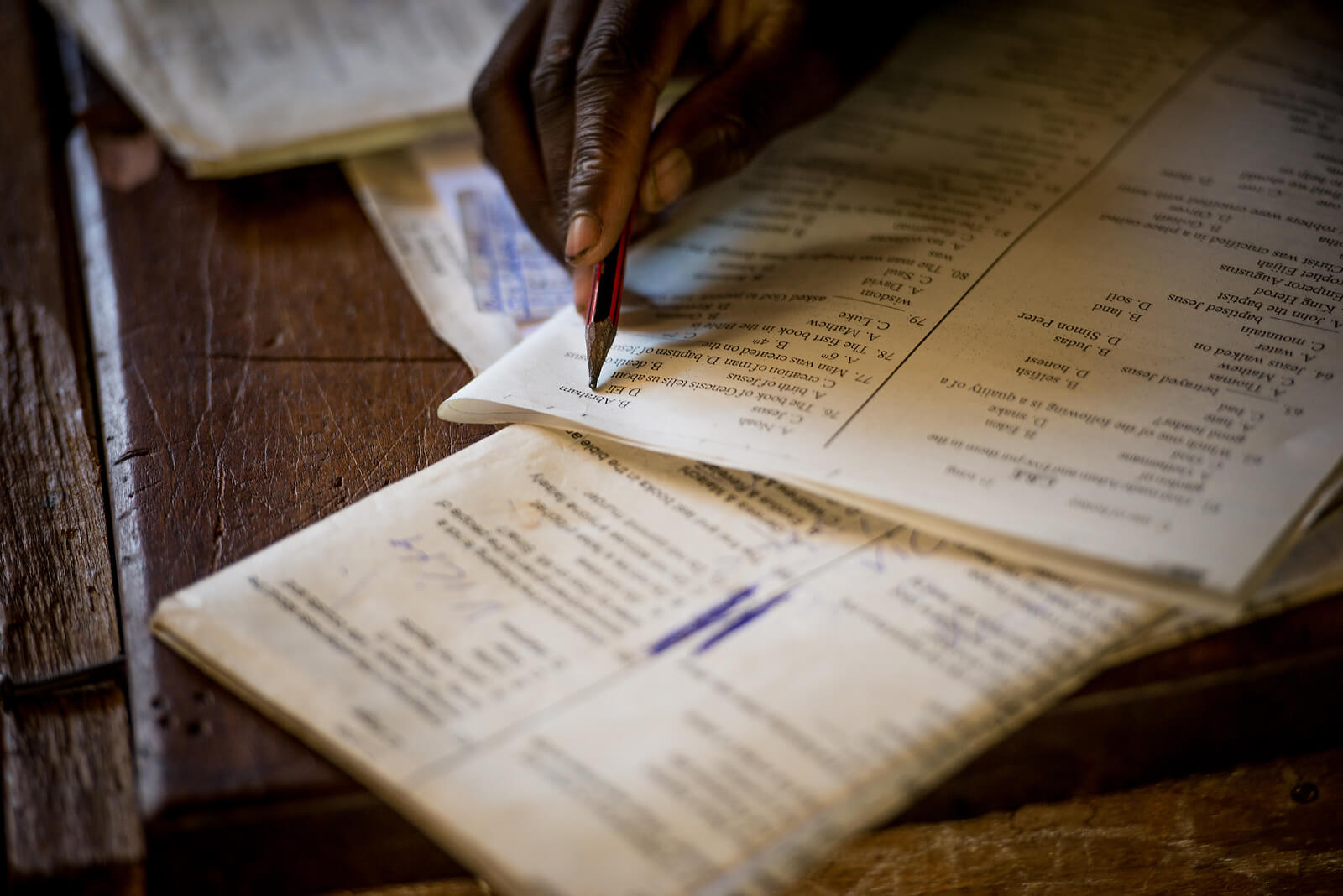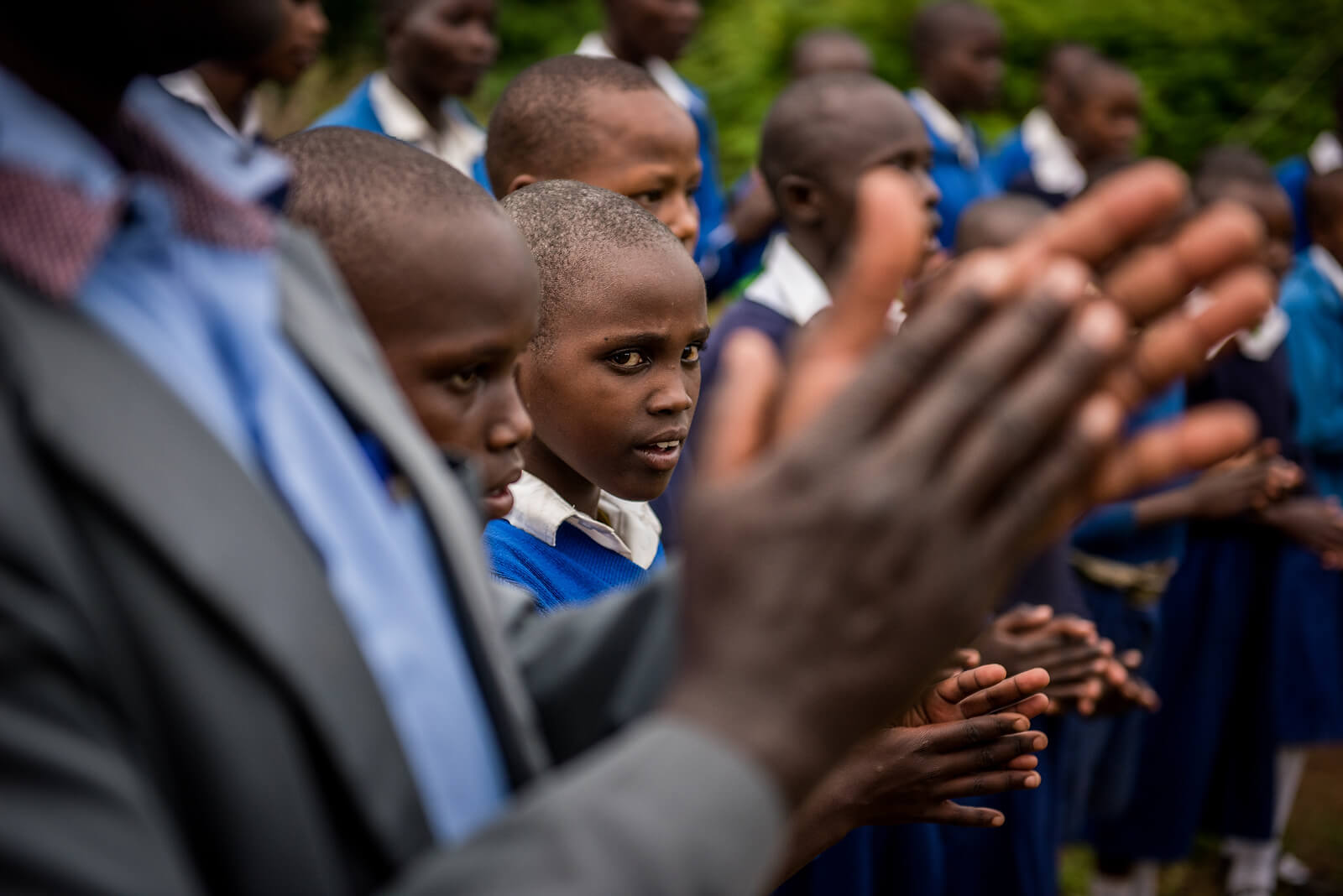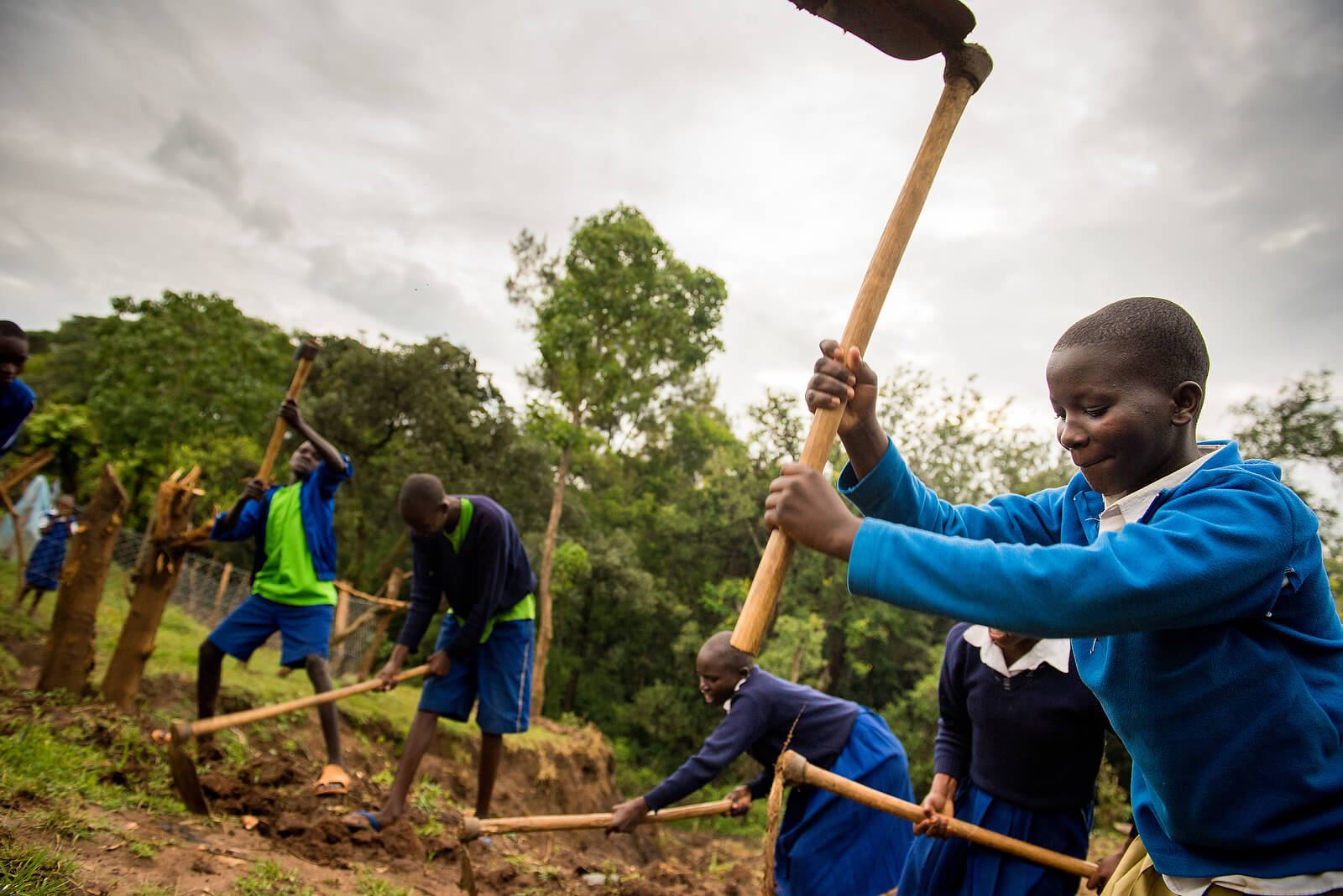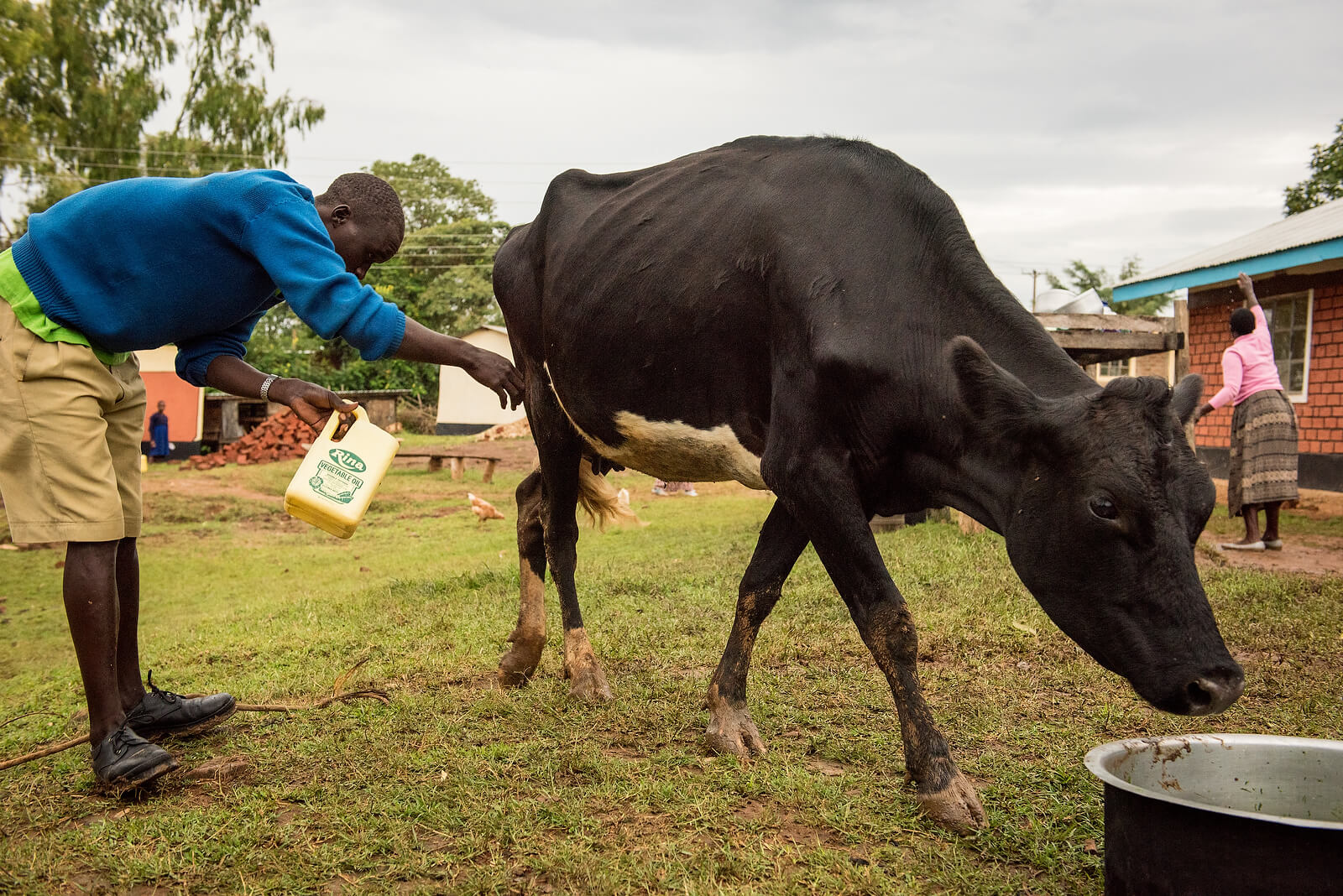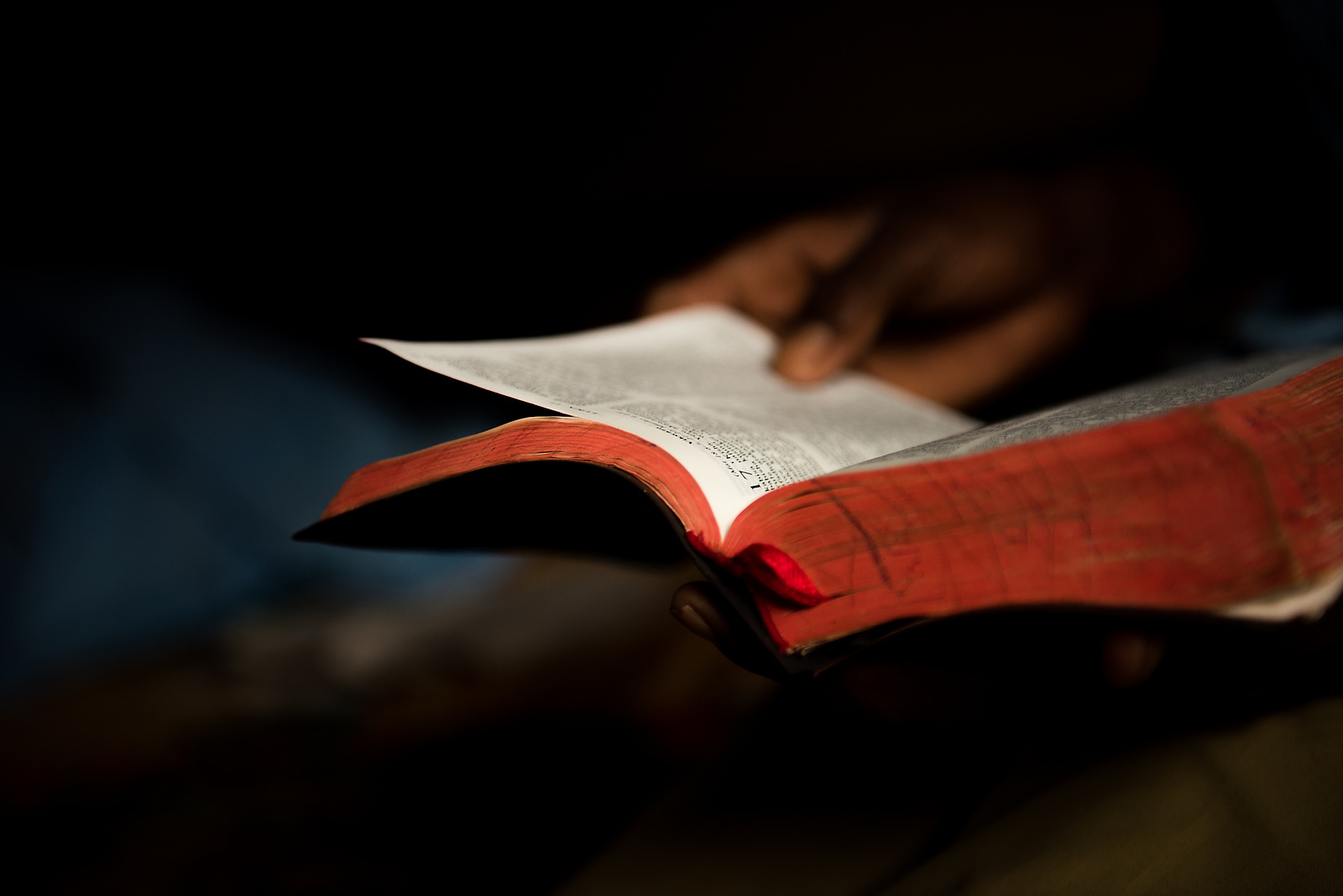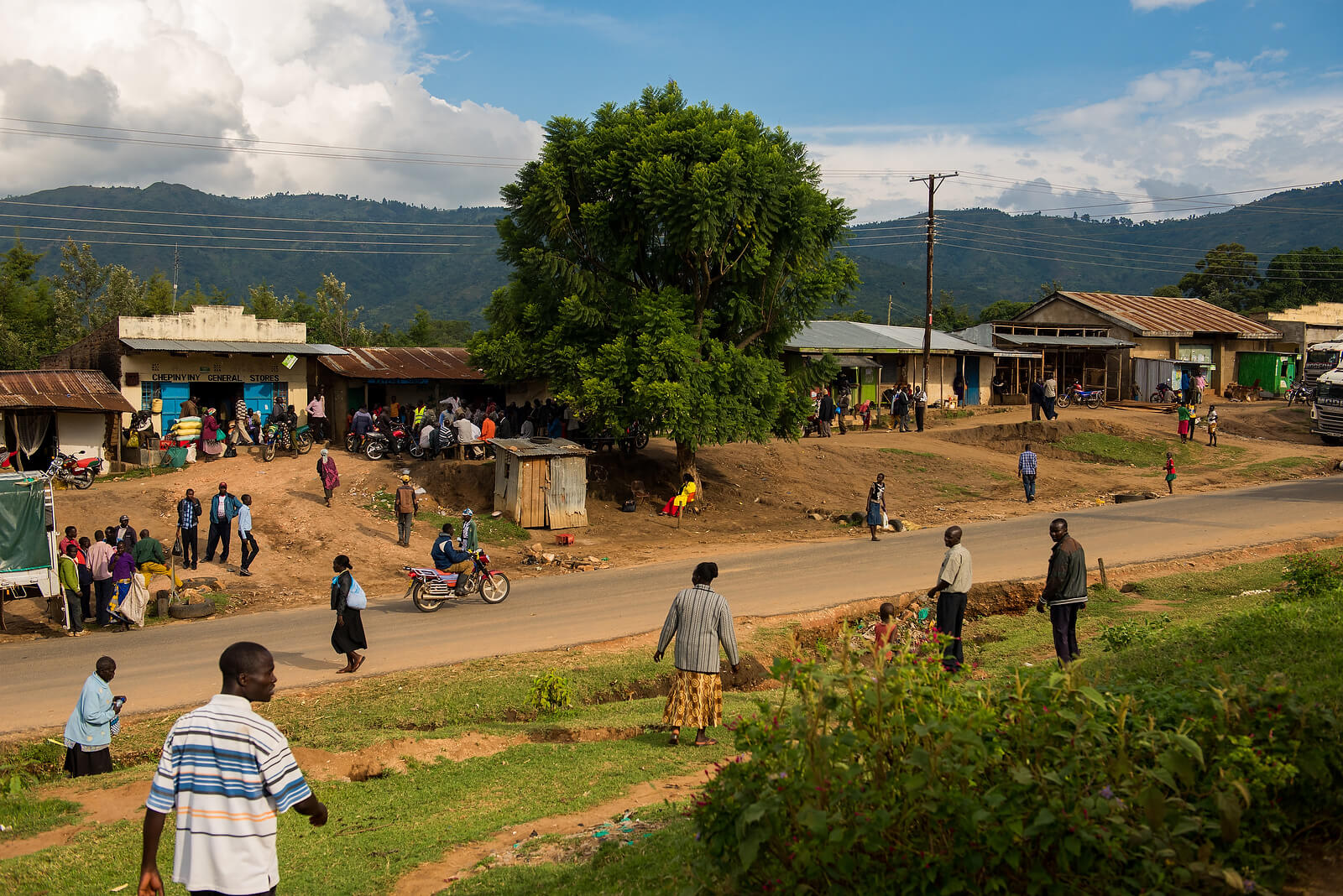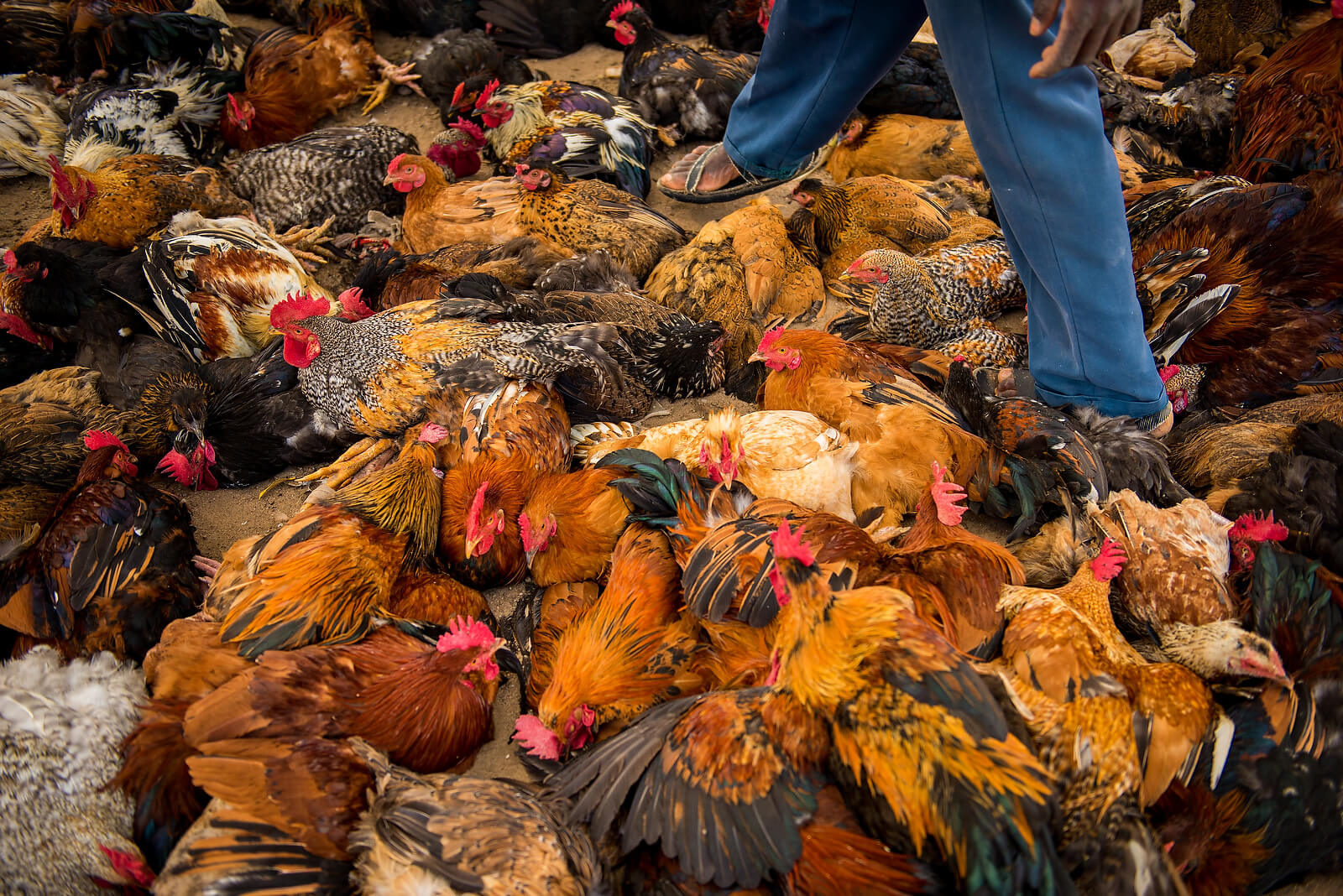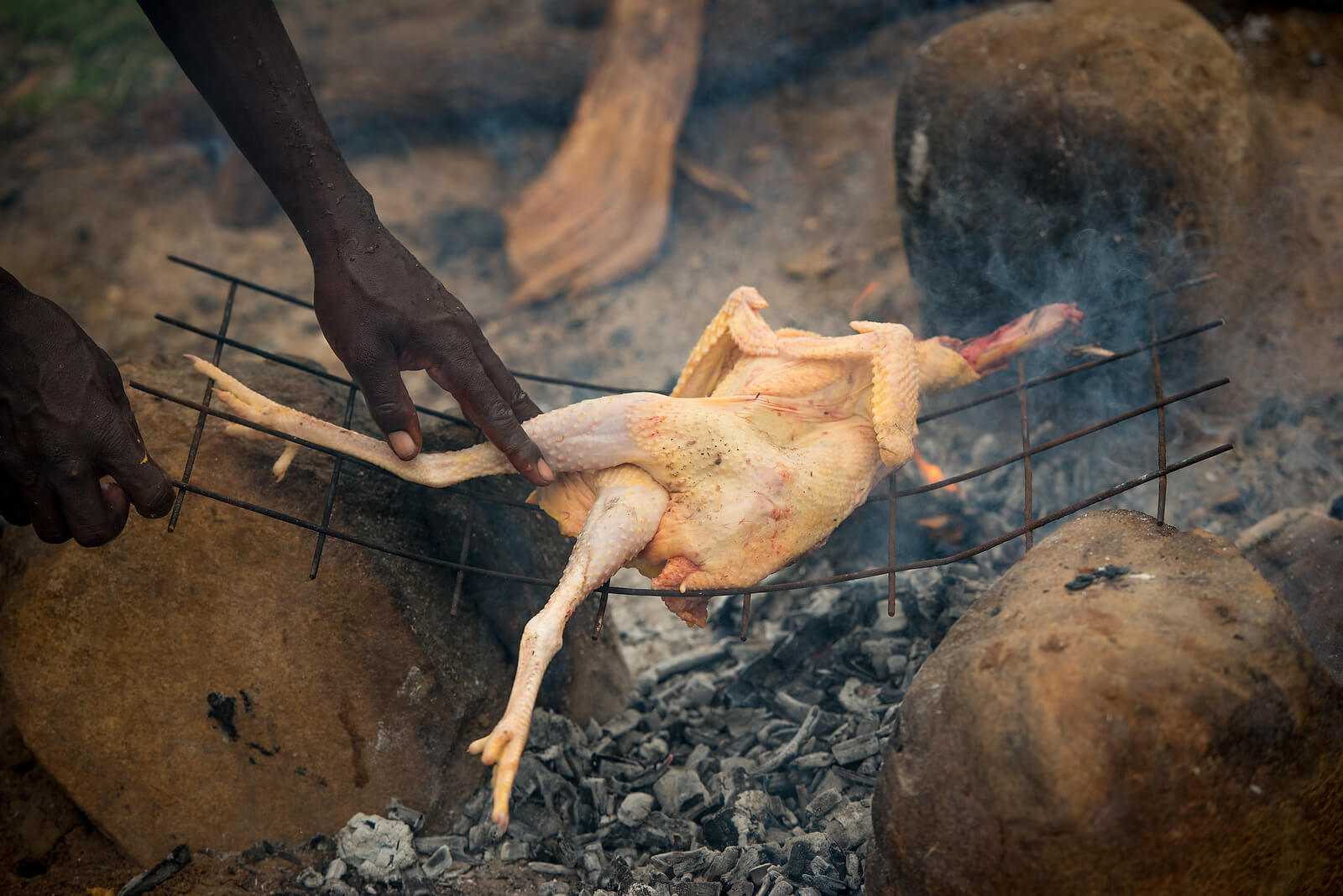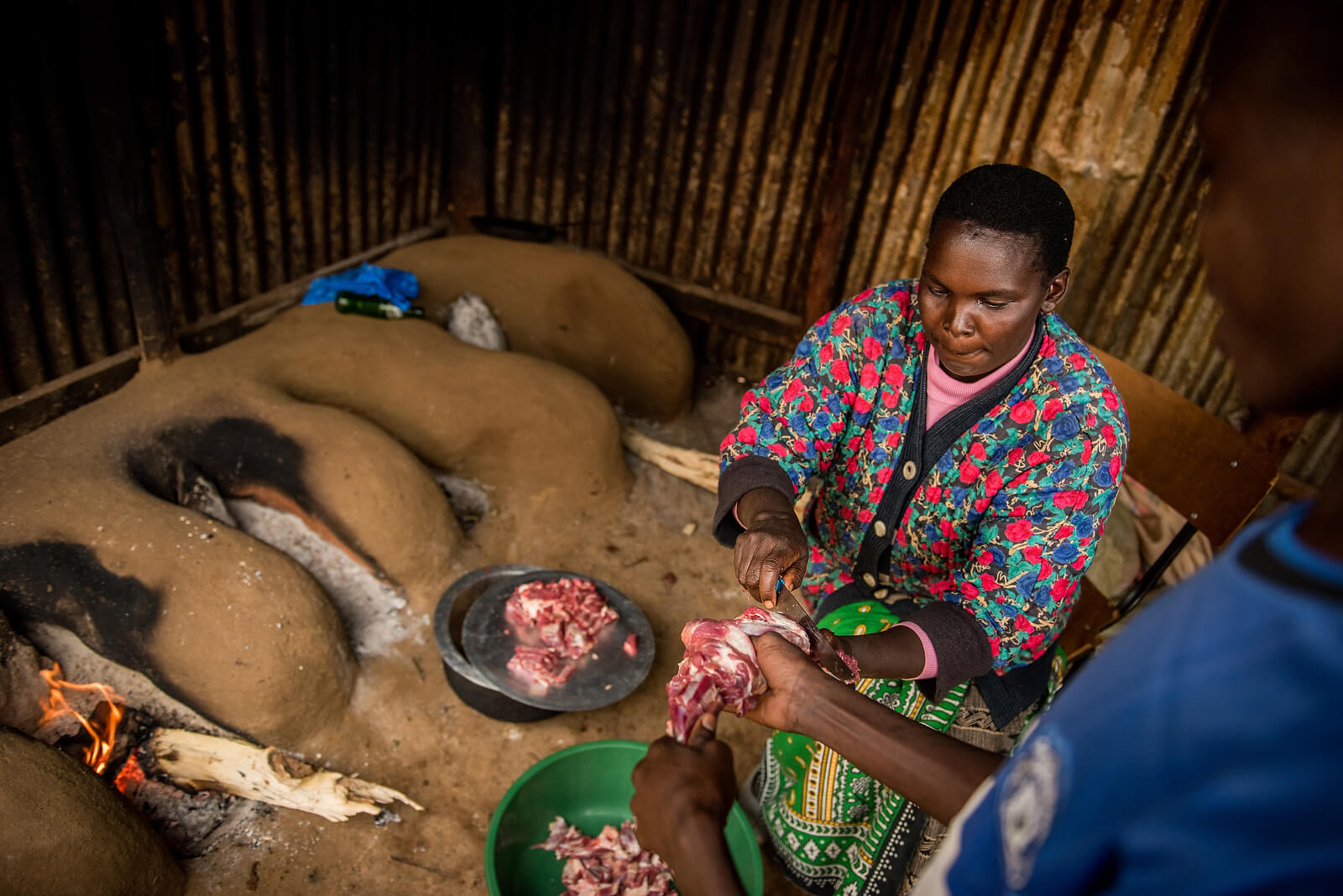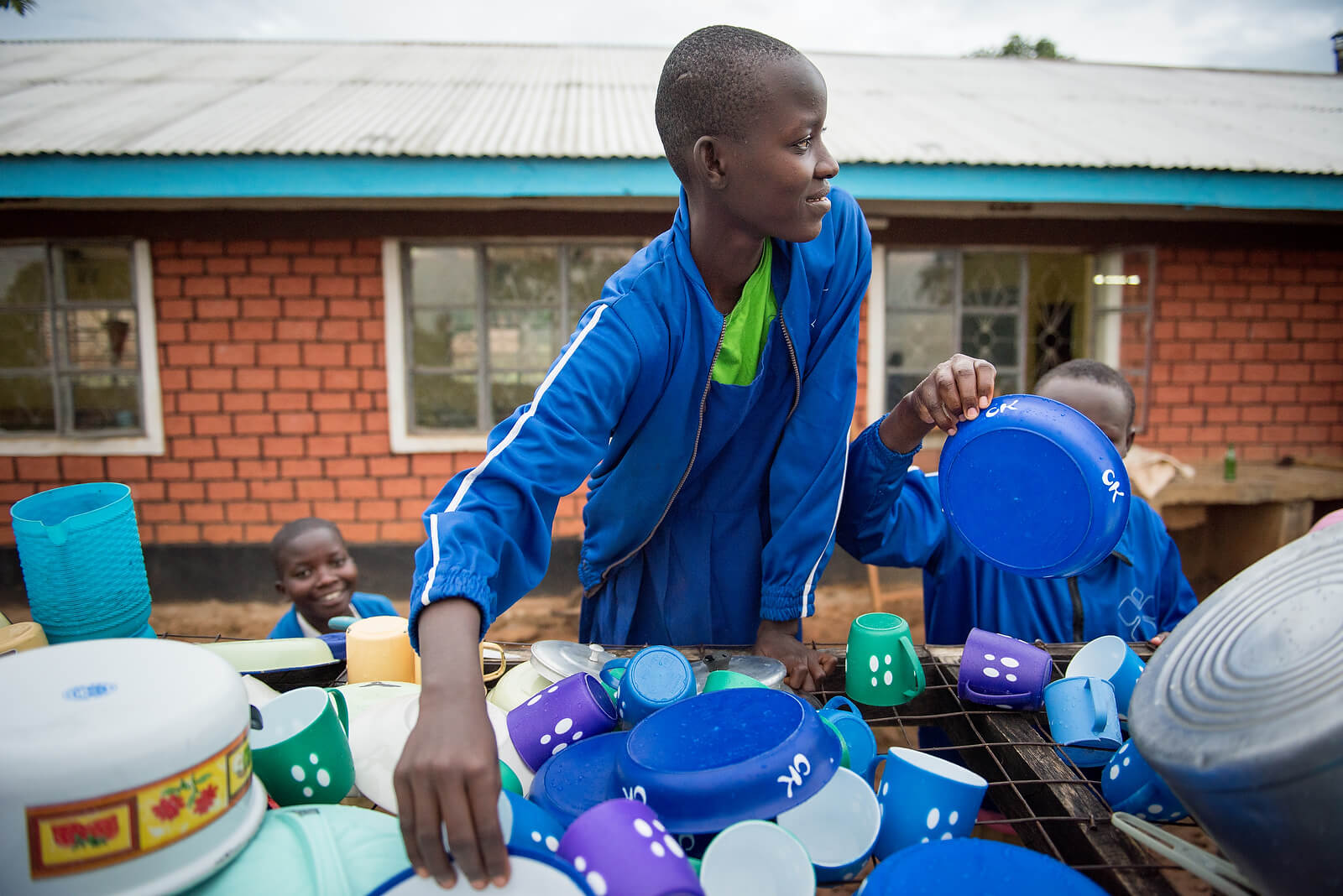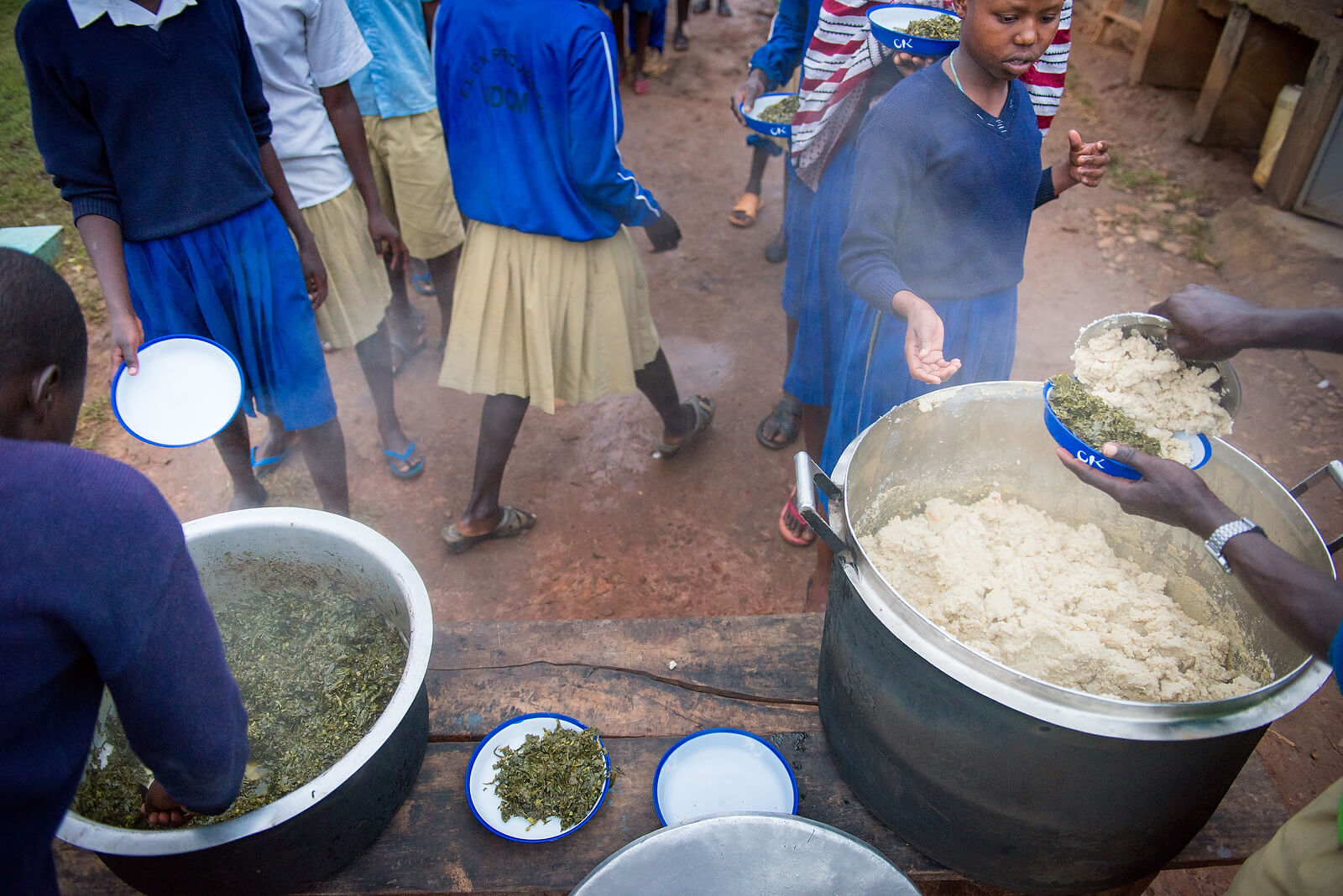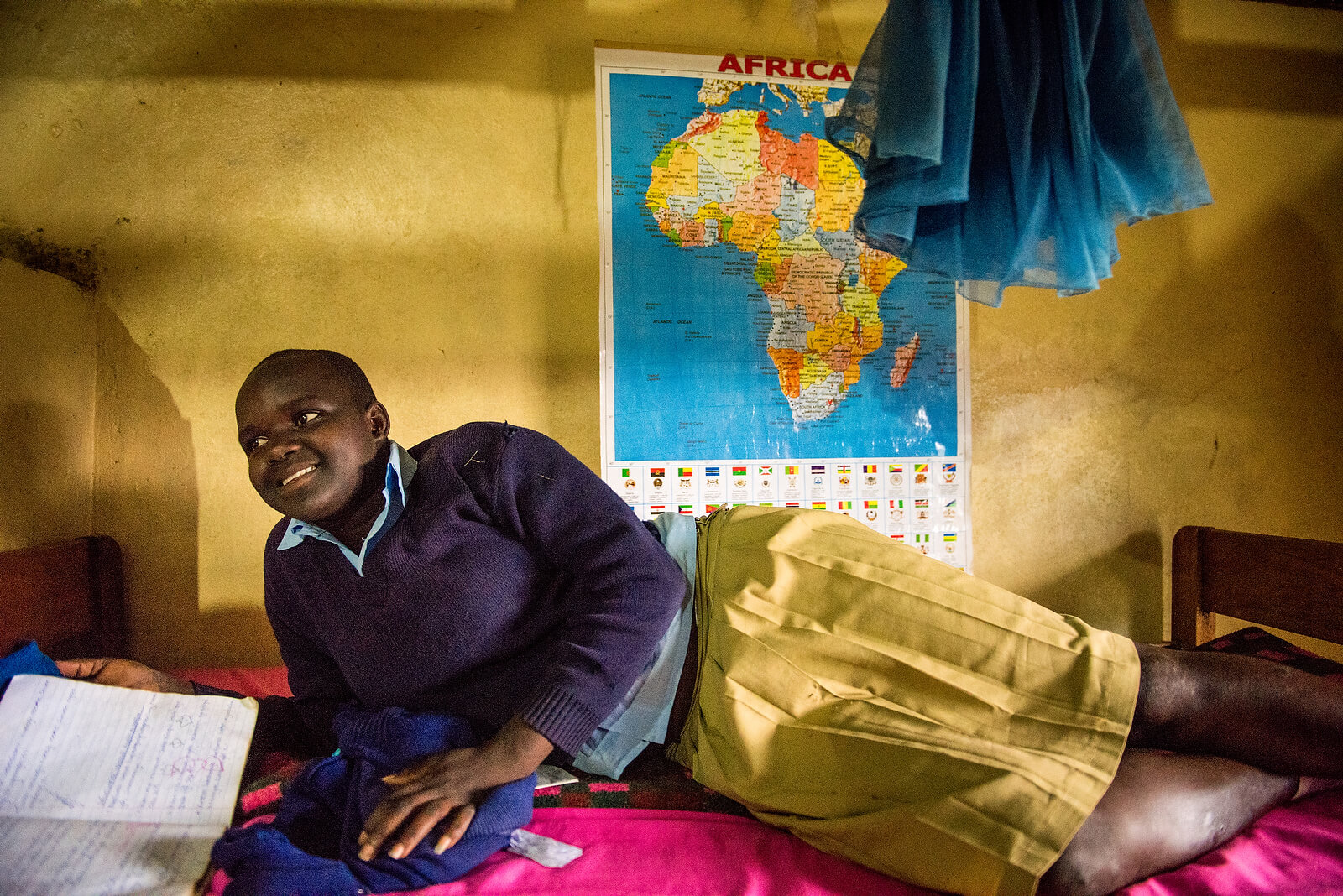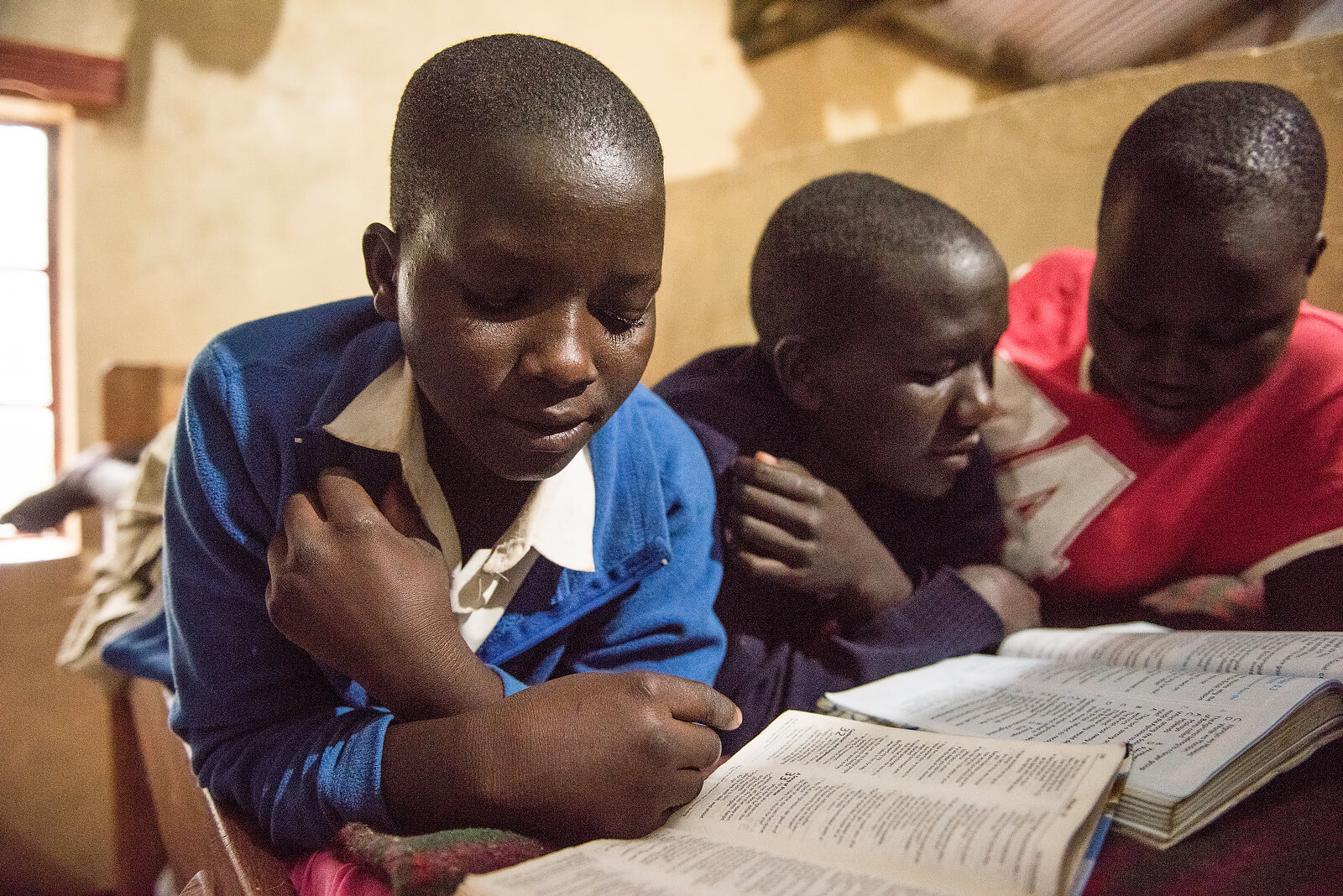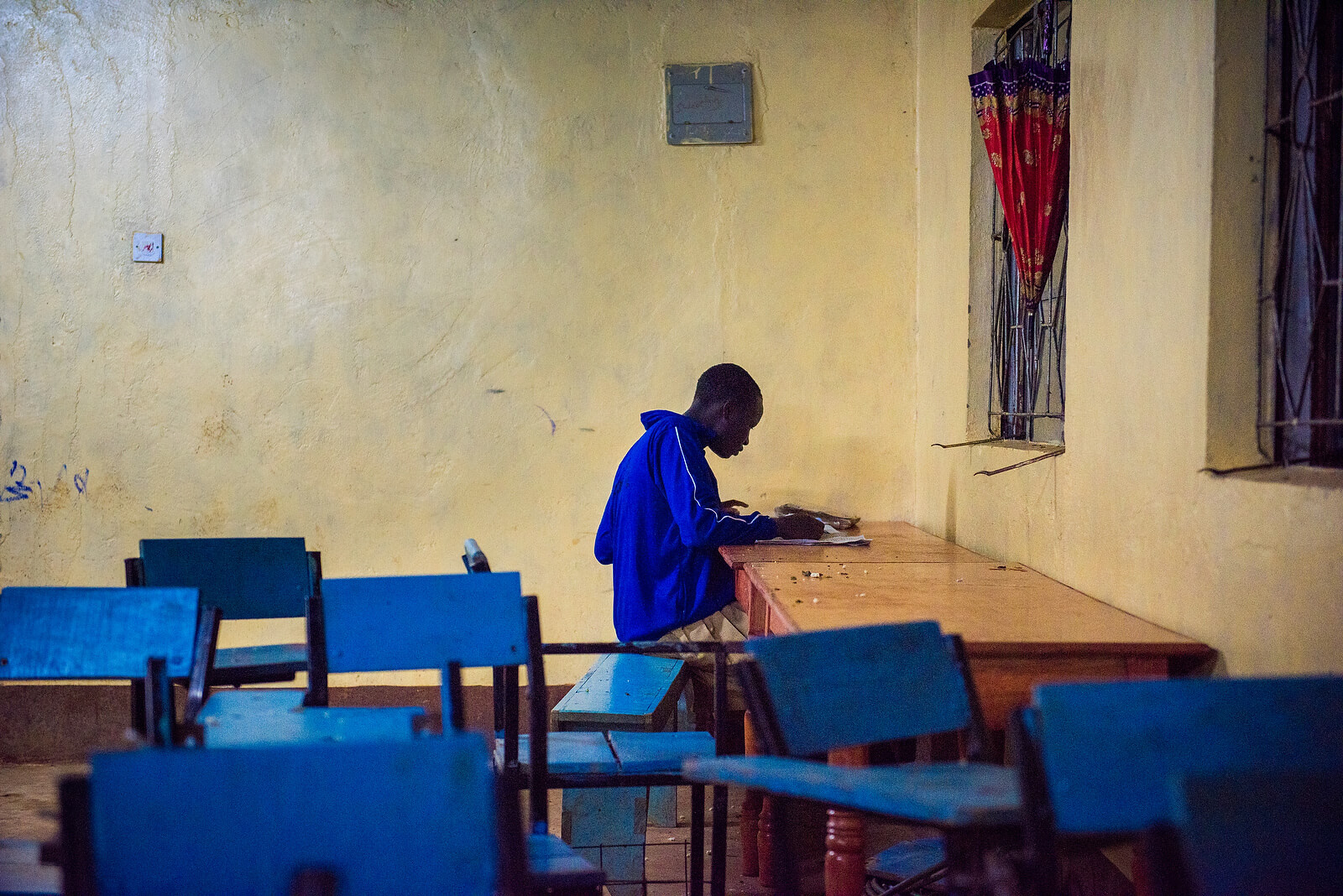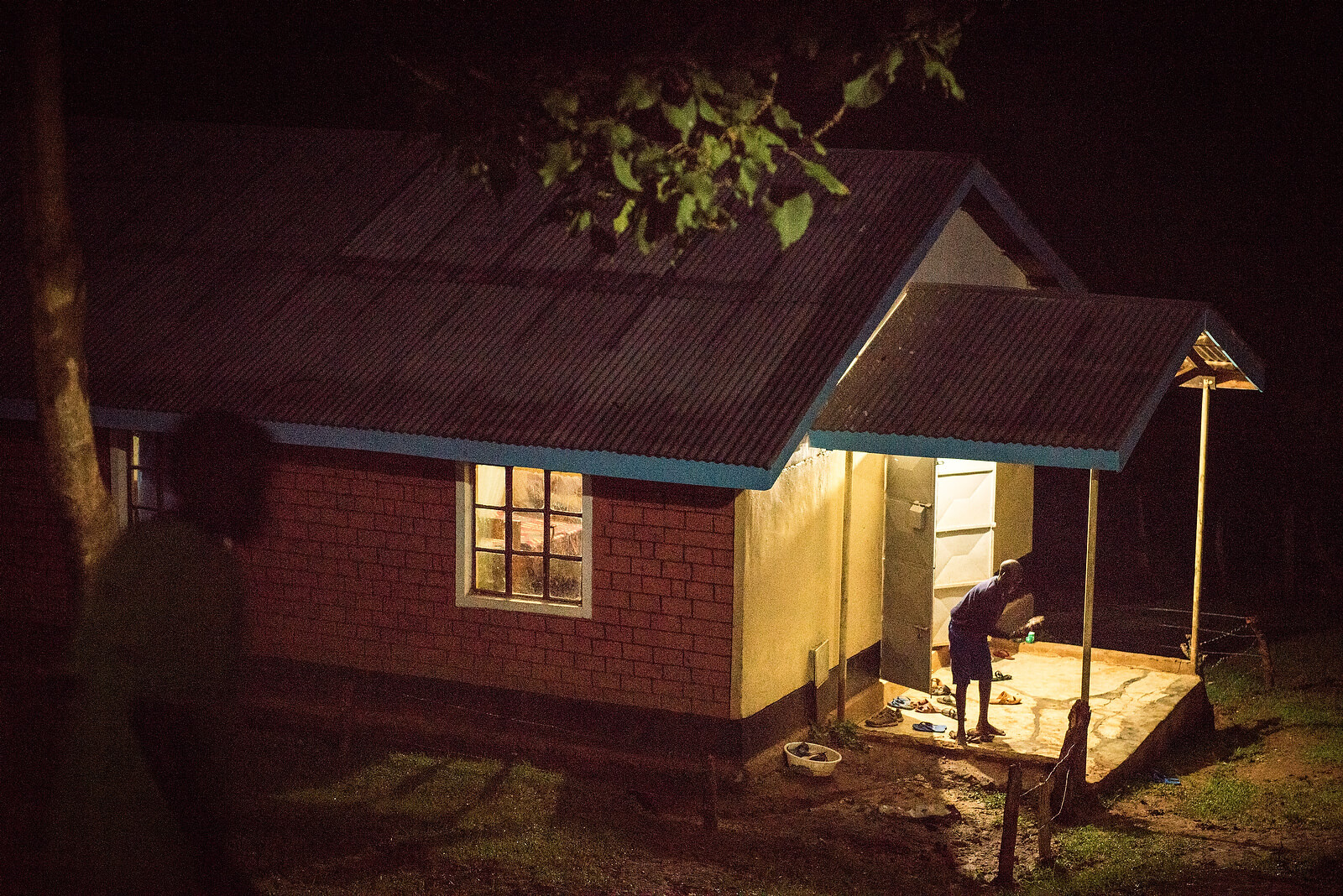 Pray with Us
You teach us to call You Father, O Lord, because You love us as Your dear children. Bless Your beloved little ones in Kenya. Bless the work of Christ's Care for Children: Kenya as they bring Your love to the children in Udom, Othoro, Rongo and Tumaini. Let all rejoice in the love of Your Son, our Savior, Jesus Christ. Amen.
Sponsor a Child

Christ's Care for Children: Kenya is a sponsorship program that matches donors in the U.S. with children who are living at the Project 24 sites. The cost to sponsor a child is $90 per month or $1,080 for the whole year, although one-time gifts of any amount also can be made. Sponsors receive a digital packet of information on their child, as well as quarterly updates on his or her welfare, spiritual engagement and school grades.
"There's something different about Christ's Care for Children: Kenya" compared with similar programs, said Britt Odemba, an LCMS missionary to Kenya who oversees the program. "I've seen how well they are taught and what God is doing in their lives. It's exciting for me to be part of this program and to link people together across the world."