Director's Letter
Come and See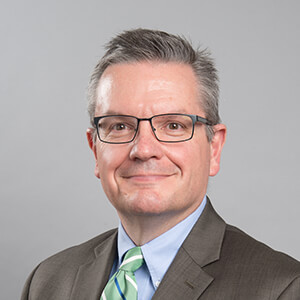 "Jesus turned and saw them following and said to them, 'What are you seeking?' And they said to him, 'Rabbi … , where are you staying?' He said to them, 'Come and you will see'" (John 1:38–39).
The Word makes things happen. The stories in this issue of Lutherans Engage the World provide evidence of that. As the call to repentance extends to all, so also does the promise of the Gospel and God's work of mercy. The Lamb takes away the sin of the world (John 1:29). He gives His flesh "for the life of the world" (John 6:51). His blood is "the propitiation … for the sins of the whole world" (1 John 1:7; 2:2).
It is as if Jesus were saying to the whole world, "Believe this Gospel." That is: "See me as the Paschal Lamb, given of God, the singular self-sacrifice, not only for the sins of the entire world, but as the atonement for your sins, innumerable though they be. Come and see where I abide in the promise of my Word, in obedience to suffer and die for you upon a cross, from which flow my righteousness for yours, your perfect forgiveness, your holiness, your obedience and right worship, your salvation, your resurrection from the dead."
"Where I am," says the Son of God, "there will my servant be also" (John 12:26). And that place finally is at the Father's side, in eternal communion with the Son and the Holy Spirit. What the Son prays of the Father for the members of His Body comes true only in the shedding of His precious blood: "I desire that they also, whom you have given me, may be with me where I am, to see my glory" (John 17:24). That is the "seeing" to which His disciples are invited, as Jesus gladly opens wide the door to life. "Behold, the Lamb of God, who takes away the sins of the world" (John 1:29).
In His hands,
Rev. Kevin D. Robson
Chief Mission Officer, The Lutheran Church—Missouri Synod