Witness Moment
A 'Truly Lutheran' Approach
The Every One His Witness Lutheran evangelism program aims to help people share the Gospel naturally.
"The Gospel we are called to share is simple, but our world is complex."
Ain't that the truth?
The Rev. Dr. Mark Wood, director of LCMS Witness & Outreach Ministry, quoted above, knows that it "takes effort to learn how to share the simple Gospel in the various contexts of our complex world."
Thankfully, a new program in the LCMS called Every One His Witness™ (E1HW) aims to guide that effort and pave the way for faithful Lutherans to bring the message of Christ to their neighbors naturally, through their various vocations. According to Wood, "E1HW seeks to restore evangelism to its proper place as the most important — and the most joyful — work that we do in service to Christ and to our neighbors."
As part of the development of E1HW, several LCMS churches had the chance to test-drive the program while learning how to reach out organically to those God has placed around them. Hope Lutheran Church in St. Louis was among those churches. The congregation hosted a daylong training seminar for E1HW in April 2017.
"The program … is based squarely on the Scriptures and consistent with our Lutheran focus on salvation by God's grace alone and witnessing based on our vocations in all of life," said the Rev. Randy Asburry, pastor of Hope. "The stories told in E1HW help people to see that bearing witness to Jesus is not a science or a proven methodology. Rather, we get to see how the Holy Spirit works through His Word in the real lives of people."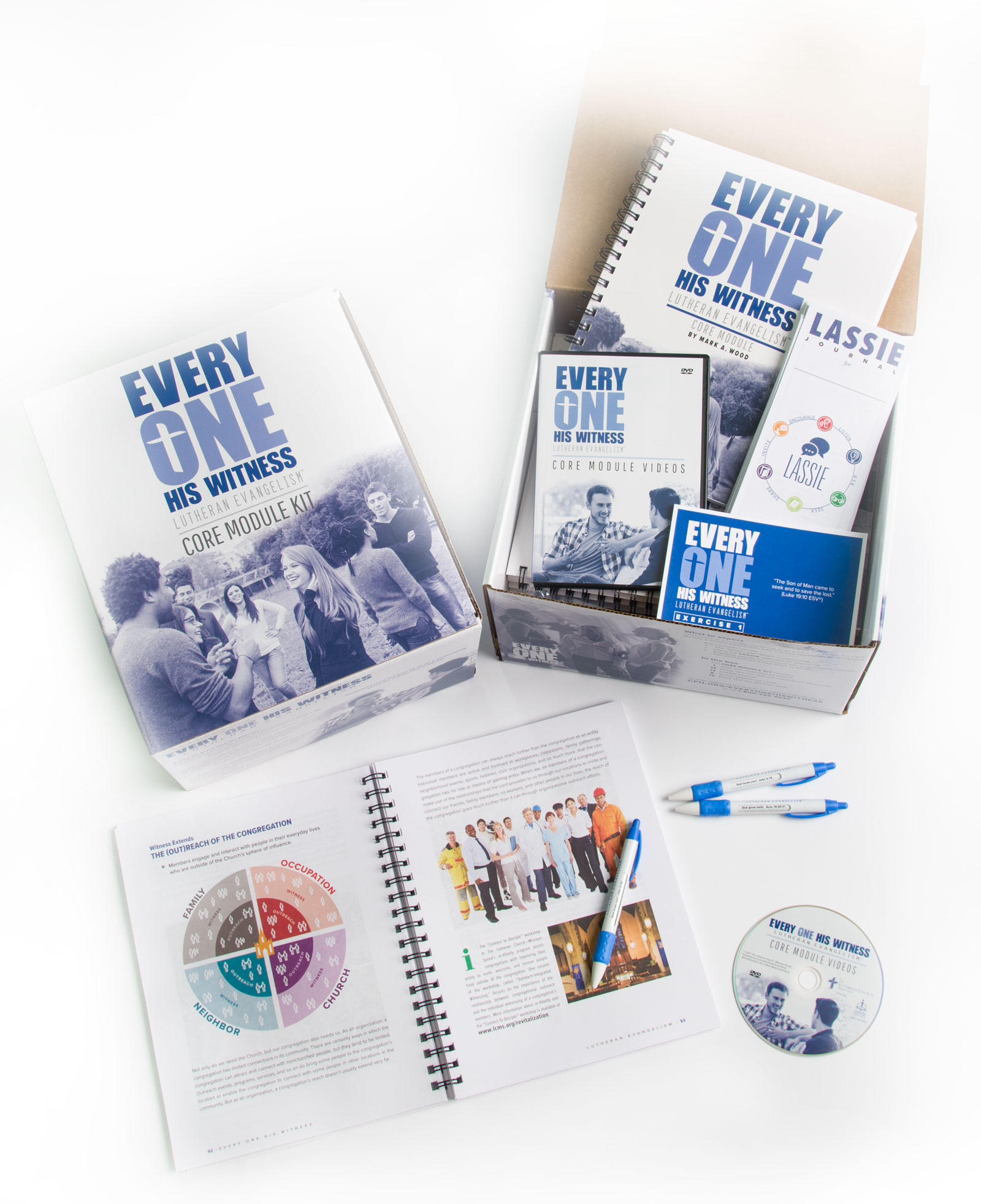 Bringing Christ into the conversation, into the "real lives of people," is exactly what E1HW zeroes in on, mainly through what the program calls the LASSIE approach: "Listen, Ask, Seek, Share, Invite and Encourage."
"The LASSIE approach is so helpful because it does not present a canned script of what to say to people. [It] educate[s] and remind[s] us that God's good gifts — His Word, my reason and all my senses — equip us to speak of Jesus to family, friends, neighbors and co-workers in an engaging and winsome manner," said Bob Myers, a member at Immanuel Lutheran Church in Pensacola, Fla., which also piloted the program. "E1HW reminded me that listening is an important skill to develop, and that every individual has a different and compelling story for us to listen to, and that every individual is one for whom Christ died and is one who needs to hear the Good News of salvation in Jesus Christ alone."
Asburry agrees — and then some.
"For many years, I have been looking for a truly Lutheran training program just like E1HW," said Asburry. "Too often we Lutherans have borrowed from other traditions and tried to 'baptize' their approach to evangelism. That never works, because those other programs are built on a different theological foundation, one that is not solidly focused on salvation by God's grace through faith in Jesus Christ. E1HW does not give us a sure-fire method; it does give us solid training in how to be more aware of opportunities for bearing witness and how to be more confident in sharing the Gospel of Jesus Christ in our everyday lives."
The E1HW core module kit is now available through Concordia Publishing House. Additional modules on specific witnessing contexts are being developed for those who have completed the core module.