National Mission
Staying Connected to Christ in Times of Transition
A campus ministry in Georgia partners with congregations to provide college students with a church home away from home.
Among the 37,000 students at the University of Georgia (UGA) in the heart of Athens, Ga., it can be hard to find a place to belong. But for Alana Cordak and other Lutheran students, Christus Victor Lutheran Church and Student Center has become a "second home" and a trusted place to grow in the faith.
"I'll come here to study because it's quiet," says the atmospheric sciences major, as she pores over her thermodynamics textbook on the church's sunny porch on an April afternoon. Cordak regularly attends worship, Bible study, game nights, retreats and other events at the church, which is located in the middle of the sprawling UGA campus.
With the help of area LCMS congregations, the Rev. Greg Michael, pastor of Christus Victor, seeks to build relationships with students like Cordak as early as possible in their college careers — sometimes before they ever step on campus.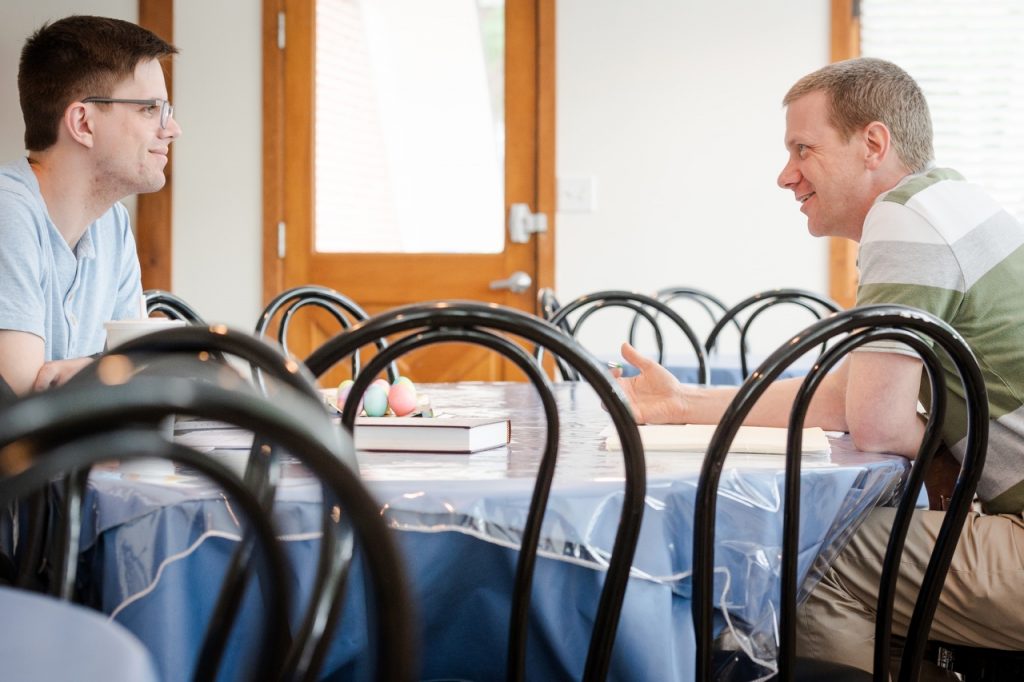 A Unique Partnership
Two hours away from UGA, at Mount Calvary Lutheran Church in Warner Robins, Ga., staff members work with Christus Victor and other area campus ministries to guide their departing high school seniors to new churches where they can continue receiving the Word and Sacraments.
Not only does Mount Calvary's director of Christian education, Pete LeBorious, try to equip youth to take faith into their next phase of life, but he occasionally takes small groups of students on day trips to visit the campus ministry at the college they are preparing to attend.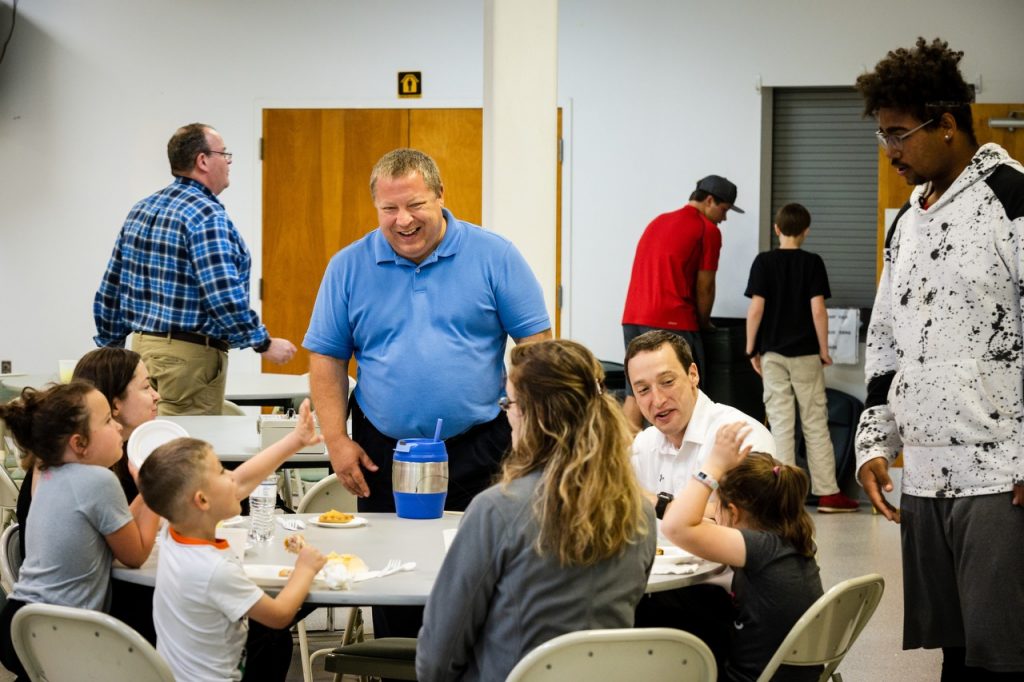 "It's an incredibly casual thing," says LeBorious, who happens to be Pastor Michael's brother-in-law. "We usually meet at the church and then either drive somewhere or walk somewhere for lunch. I start by talking with my high school kids and the campus pastor. By about halfway through lunch, I'm out of the conversation. I'm just an observer because now they are sharing their stories and the campus pastor is telling them about the ministry."
LeBorious has done this several times for schools like UGA, and he views it as part of developing lifelong disciples.
"We lose 80 to 90 percent of our graduates to residential colleges, so we're equipping them to make a home wherever they go," he says. "They have a strong identity with us, but the most important thing is having a place where you are fed by the Word no matter where you are."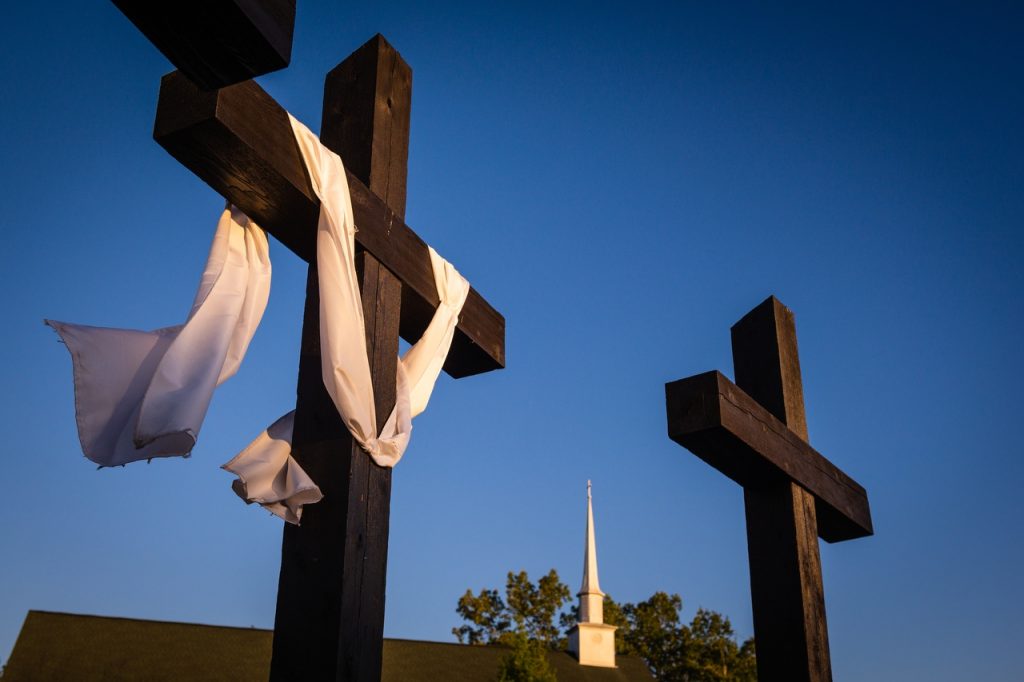 The Next Steps
But the day trips are just the first step. At UGA, Michael reaches out to more than 40 Lutheran congregations in the state to find out which ones have students headed to Athens. When opportunities arise throughout the year, he also assists at regional or district youth events and visits congregations to talk to youth groups.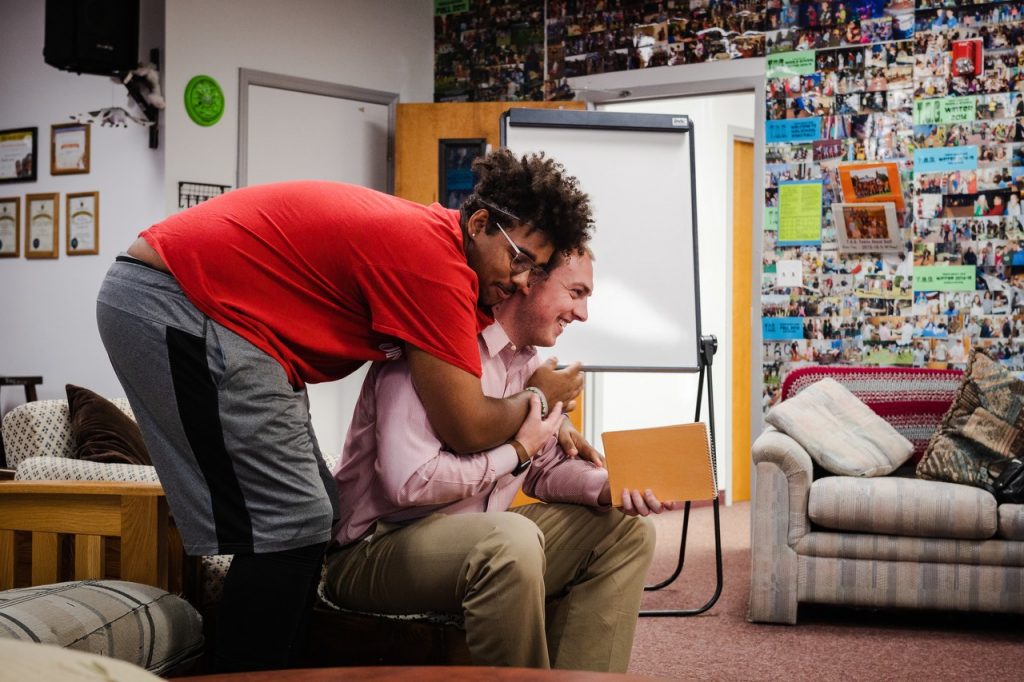 "I encourage students to think about college before they even get there. What is your faith life going to look like? What opportunities are there at your school?" he says, noting that church attendance can fall by the wayside in the excitement of going to college. A recent study from LifeWay Research agrees: 66 percent of teenagers who regularly attended a Protestant church in the U.S. will drop out for at least a year between the ages of 18 and 22.
Through student activity fairs and later follow-ups, Michael aims to have seven points of contact with each interested student — and he encourages at least a few of these to be from current Christus Victor students.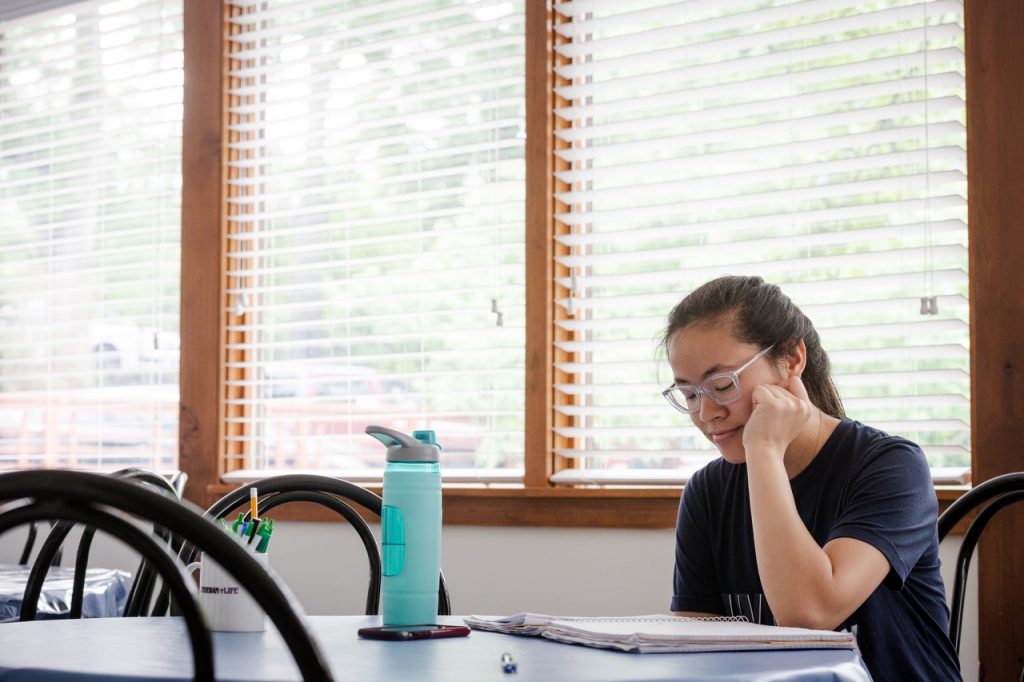 Christus Victor is a trusted place to grow in the faith, said student Alana Cordak.
"Having a point of contact is welcoming for students who may not know anyone," he says. "Students feel like somebody cares for them, and it also fosters leadership in our students."
Growing in the Body of Christ
Logan Jahnke, who graduated from UGA's graduate school in May, first met Michael during a day trip with LeBorious. At the time, Jahnke was getting ready to transfer to UGA for his sophomore year of undergrad and was looking for an LCMS church to attend, since his previous school didn't have one.
Jahnke spent the next five years at Christus Victor, where he taught Sunday school classes and helped organize ministry events. Even though he's been Lutheran his whole life, he also went through adult instruction with Michael after not knowing how to respond during a conversation with his non-Lutheran uncle during a family trip.
"I didn't want to argue or bring up my belief, because I wasn't as confident as I should have been. So, I realized I really needed to take this class," Jahnke recalls. "I texted Pastor Michael about 10 minutes after that. … It's been great. He's very knowledgeable."
Michael says that he loves working both with his church members, who are mostly from the community, and with the 30 or so college students who attend regularly. "The students are interested, and they want to grow in their faith. It's an opportunity to connect with young adults at a time in their life when they are trying to figure things out. It's a great time to help them recognize their identity in Christ," he says.
Part of that includes helping the students recognize the different roles in the Body of Christ, as they interact with Christus Victor's 80 members of all ages. Michael encourages the students and church members to get to know each other through servant events and game nights, which are open to people from both the university and community.
"The students have to learn that the congregants want to do stuff with them, and vice versa," Michael says. "But it's a nice dynamic to have them work together. It helps foster the idea of the bigger church."
Sent By the Home Congregation
Although parents are often the ones to identify a campus ministry and encourage their student to attend, Michael says it's better if it comes from the home congregation — something that many pastors might not think about doing.
He loves to receive calls from the home congregation alerting him that a Lutheran student is headed to UGA. It's especially helpful when the congregation can offer some insight into the student's personality and interest.
"Will they like lots of contact? Will they want to serve?" he says. "Having a feel for that puts more tools in the arsenal of the congregation that's trying to connect."
Michael is dedicated to working together with other congregations and campus ministries to keep college students connected to the Body of Christ as they head to college and beyond.
Reflecting on his five years at UGA, Jahnke says he is grateful for the opportunities Christus Victor has given him to grow in faith and leadership. "It's given me a new perspective on different congregations. I'm moving up to Wisconsin in June for a job, and I can bring my experiences to each new church."
Learn More
LCMS Campus Ministry connects and supports college-bound Lutheran students through an initiative called LCMS U. Find an LCMS U chapter near you or use Campus Link to be connected to a ministry in your area: lcms.org/lcmsu.
Pray with Us
O Lord, who keeps us in Your grace through all our days, we pray for our college students and all the young adults in our church. Keep them in Christ by Your Holy Spirit. Provide, we pray, pastors and members of Your church who will provide for their spiritual needs while they are away from home or seeking to establish homes of their own. Be with those who hear teachings that tempt them to turn away from Your Word to empty and hollow philosophies and human teachings. Draw them to regular worship, that they might join all of us in receiving Your grace in Christ Jesus, our Lord. Amen.
Share Jesus with the World
Your generosity today makes possible your Synod's witness and mercy efforts both at home and abroad.

Are you looking to direct your gifts for work that's more specific?
Visit the LCMS online ministry and mission catalog to find those opportunities most meaningful to you!
Don't see what you're looking for?
Contact LCMS Mission Advancement at 888-930-4438 or mission.advancement@lcms.org to talk about all the options available.
Megan K. Mertz
Managing editor of Lutherans Engage the World and chief copy editor for LCMS Communications.