Update
The Church Continues to Care for Haiti
LCMS Disaster Response is still at work in Haiti after Hurricane Matthew hit in 2016.
"LCMS Disaster Response is doing everything we can to ensure that there are Lutheran congregations where the community can worship and spiritual healing can take place through Word and Sacrament ministry," observed the Rev. Dr. Ross Johnson, director of LCMS Disaster Response, when asked about the ongoing relief efforts in Haiti.
October 2016 may seem like a long time ago. But many in Haiti are still working to repair the damage caused by Hurricane Matthew.
The Category 4 hurricane struck the southwestern part of Haiti on Oct. 4, 2016, leaving the impoverished nation in the throes of the largest humanitarian emergency since an earthquake hit the country in 2010.
"We are enthusiastic to work for a second year in Haiti after Hurricane Matthew destroyed dozens of pastors' homes and church buildings," Johnson said. "We are working collaboratively with Ministry In Mission, a Recognized Service Organization [RSO] of The Lutheran Church—Missouri Synod."
During the recovery effort, LCMS Disaster Response also has been working with Mission: Haiti, an organization affiliated with the LCMS Florida-Georgia District; Water for Life Haiti, a Christian nonprofit organization; and the Evangelical Lutheran Church of Haiti (ELCH) to ensure funds are distributed in a timely manner and used properly for those in need.
Aid Provided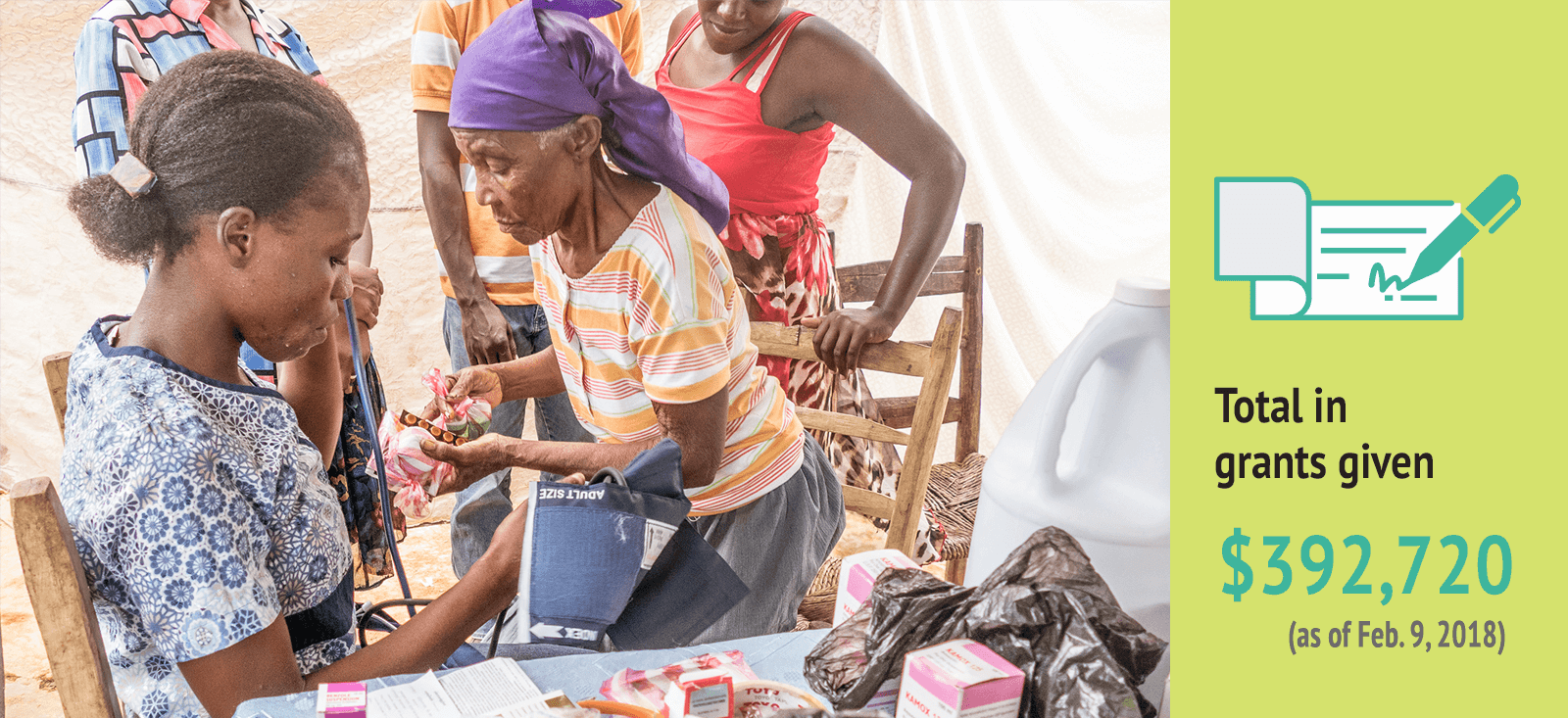 Within days of Hurricane Matthew, LCMS Disaster Response provided a $10,000 grant to assist with relief efforts. At that time, food and tarps were airlifted into the area, since bridges and other access points were still impassable.
Soon after, another request was granted that provided for medical care and more tarps and food for those still in need.
This $70,000 grant provided medical care for more than a thousand people, as well as food for people in areas where there were still obstacles to larger organizations' distribution. Nearly 50 pastors and prayer-station leaders worked to distribute food to hundreds of people. In addition, roofs were repaired on pastors' houses damaged in the hurricane.
LCMS Disaster Response also worked with Water for Life Haiti to dig 10 water wells, with plans for more wells in the future. Each well provides water for approximately 350 people and 50 livestock, according to Water for Life Haiti.
More Work to Do
Future work in the country will focus on rebuilding ELCH church buildings and digging more wells.
"We will be rebuilding half a dozen destroyed Lutheran churches," noted Johnson. "Each church is in a remote part of Haiti and has over 80 Lutherans attending each Sunday. Currently, they are worshiping under tarps where churches once stood before the hurricane."
Clean water also is still a pressing need. "We will be drilling four additional deep-water wells in communities that have been devastated by Hurricane Matthew," Johnson said. "Water wells give clean water to families in areas that are affected by disease and cholera."
Highlighting the connection between meeting physical and spiritual needs, Johnson said, "We are locating the wells on or near our church properties. The wells bring people to the church, and the church speaks to the community about the living water of Christ."