National Work
Local Witness and Mercy
'Stand With Your Community' grants enable outreach in communities across the U.S.
Military veterans, inner-city kids, refugees, the homeless, single mothers, those with special needs. These groups may not seem to have much in common, but in locations across the United States, Lutheran laypeople are reaching out to them with the love and mercy of Jesus Christ.
To support these local witness and mercy efforts, The Lutheran Church— Missouri Synod (LCMS) launched the "Stand With Your Community" grant program in 2015. The program — a partnership between the LCMS, Thrivent Financial and Lutheran Church Extension Fund — was a special initiative to reflect Martin Luther's passion for all to know the true Gospel. The church body that bears his name continues his pursuit 500 years after the Reformation.
The response to the program was tremendous. Overall, 512 applications, totaling more than $8.3 million, were received from all 35 LCMS districts.
Since only $1 million was available, 55 recipients were selected in early 2016 to receive grants of $1,000 to $25,000, depending on the scope and duration of the proposed project. Some grants were given for brand-new efforts, while others supported ongoing projects.
"I was impressed frankly with the ingenuity, creativity and compassion revealed in so many project designs. Witness and mercy were wed together with a clear focus on outreach to those who needed to hear about Jesus," said the Rev. Randall Golter, who coordinated the Synod's celebration of the Reformation anniversary.
Read on to learn more about the types of projects that are taking place in rural, suburban and urban communities all around the country.
In San Antonio — $12,000
In a laundromat in San Antonio, the church and community are coming together.
Once a month from 6–8 p.m., members of St. Paul Lutheran Church, San Antonio, help people wash, dry and fold their clothes. As nearly 70 loads cycle through, church and community members eat pizza together, talk, pray and form friendships.
On a recent evening, a volunteer comforted a man whose mother had just died. "They care for me here," the man said afterward.
St. Paul was able to establish Laundry Love — a national initiative to care for people by helping to provide clean clothes — at a local laundromat thanks to a grant of $12,000.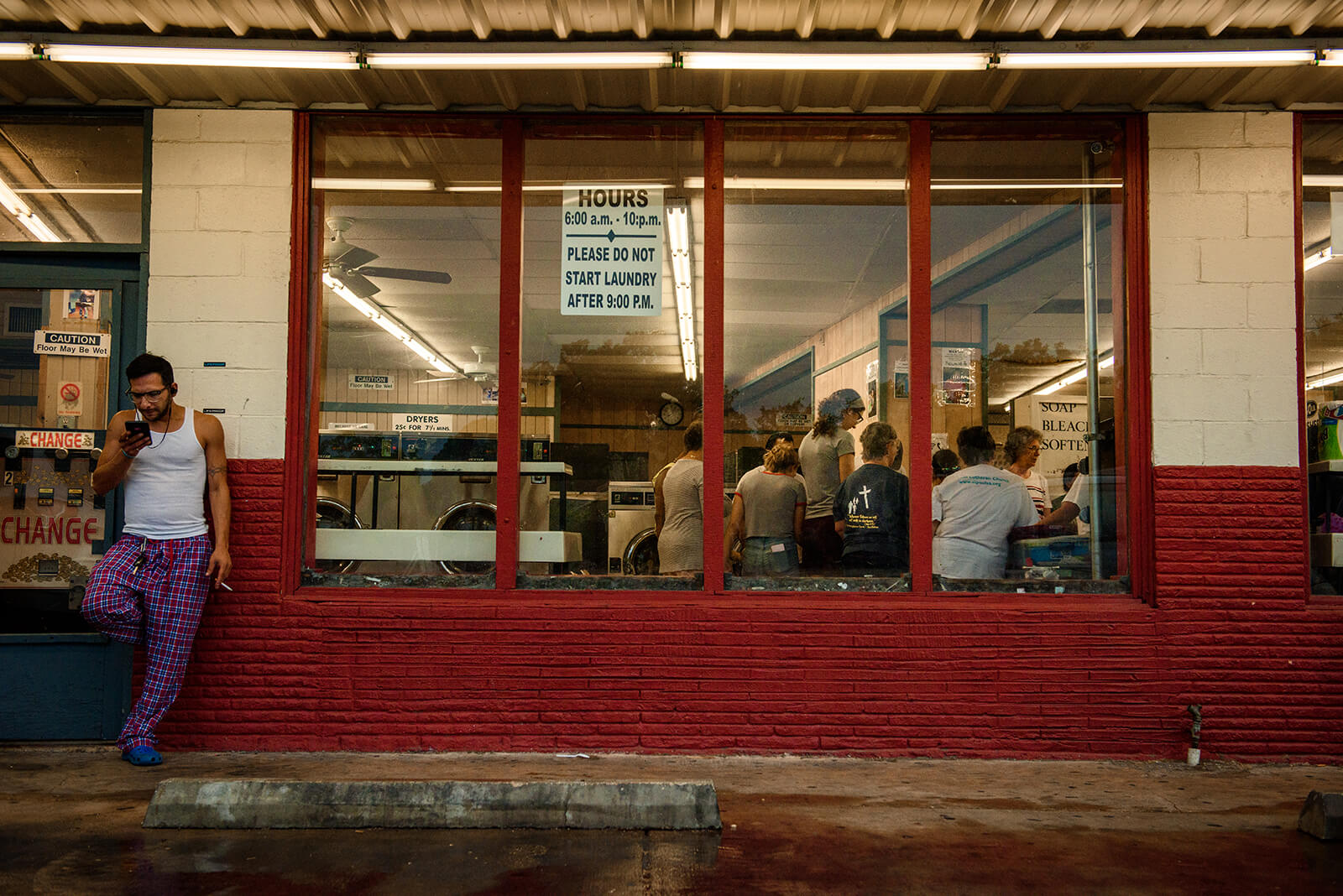 "It's super simple," said the Rev. David Murillo, senior pastor of St. Paul. "We show up. We bring food and soda. And we pay for laundry until we run out of quarters. Jesus does the rest."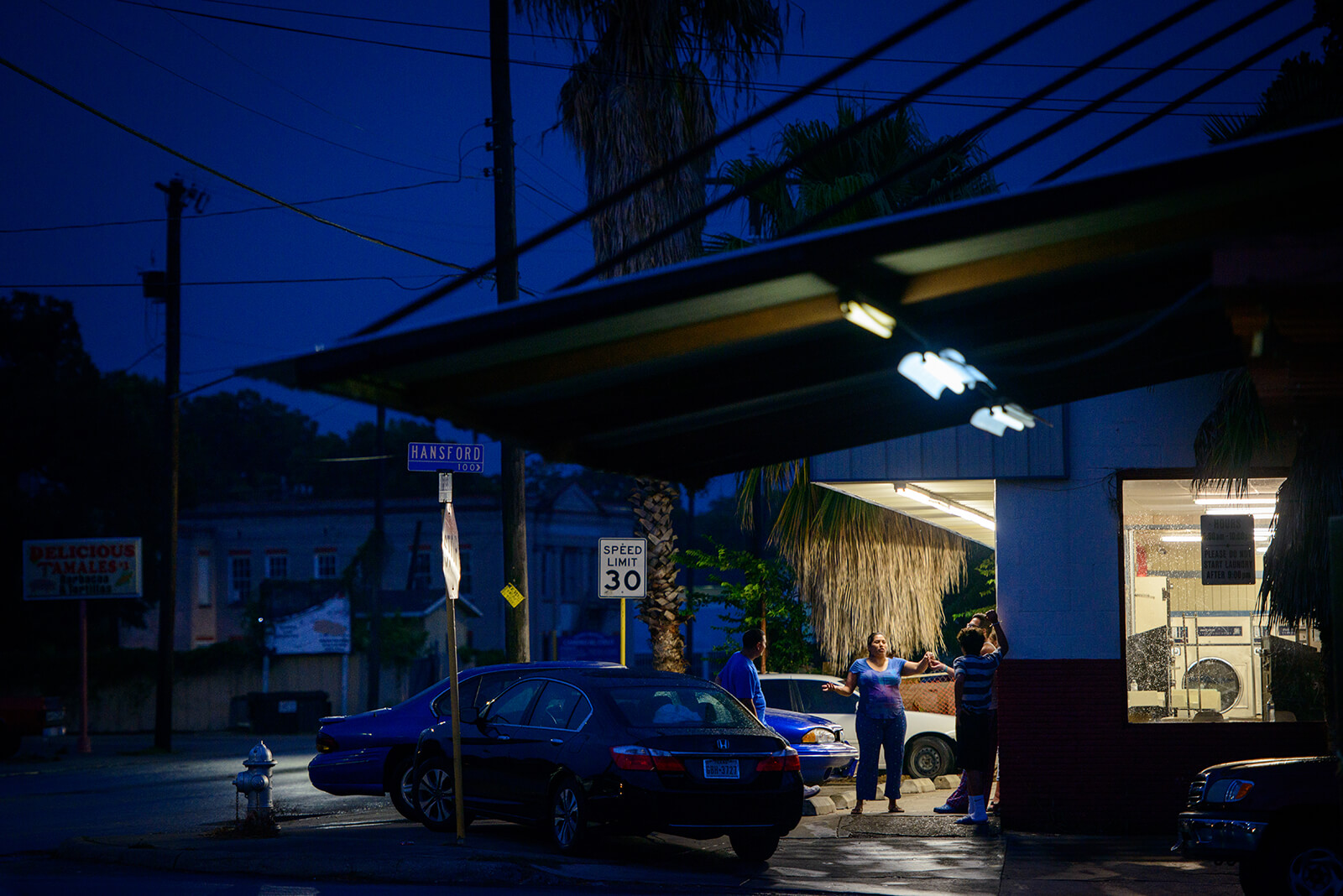 In Quincy, Ill. — $19,612
The mission of the Lutheran Church of St. John in Quincy, Ill., is "to be a place where grace is overflowing," said the Rev. Steven Hayden, the church's senior pastor.
That's why the congregation operates a food bank — the second largest in the county — and sends members out into the community twice a year during its Service Sundays. On these Sundays, more than 100 members help at a veterans' home, pick up trash in the park, cook a meal for first responders, or serve in a variety of other ways.
St. John received a grant of $19,612 to help fund these projects over two years. The congregation also purchased a new industrial refrigerator and condenser to expand the capacity of the food bank.
Hayden calls these projects a "training ground" for members. "These are practical ways that we as a church are helping to equip and train our members. They are getting opportunities to practice grace overflowing so that it comes more naturally at home."
In Grangeville, Idaho — $18,547
In a rural area of Idaho where there is little support for military veterans, one LCMS congregation has stepped up to provide mercy care, emotional and spiritual support, and recognition for those who have served their country.
Nearly 20 percent of the male members of Trinity Lutheran Church, Grangeville, are veterans — as is its pastor, the Rev. Michael Musegades — which uniquely positions the congregation to connect with other veterans.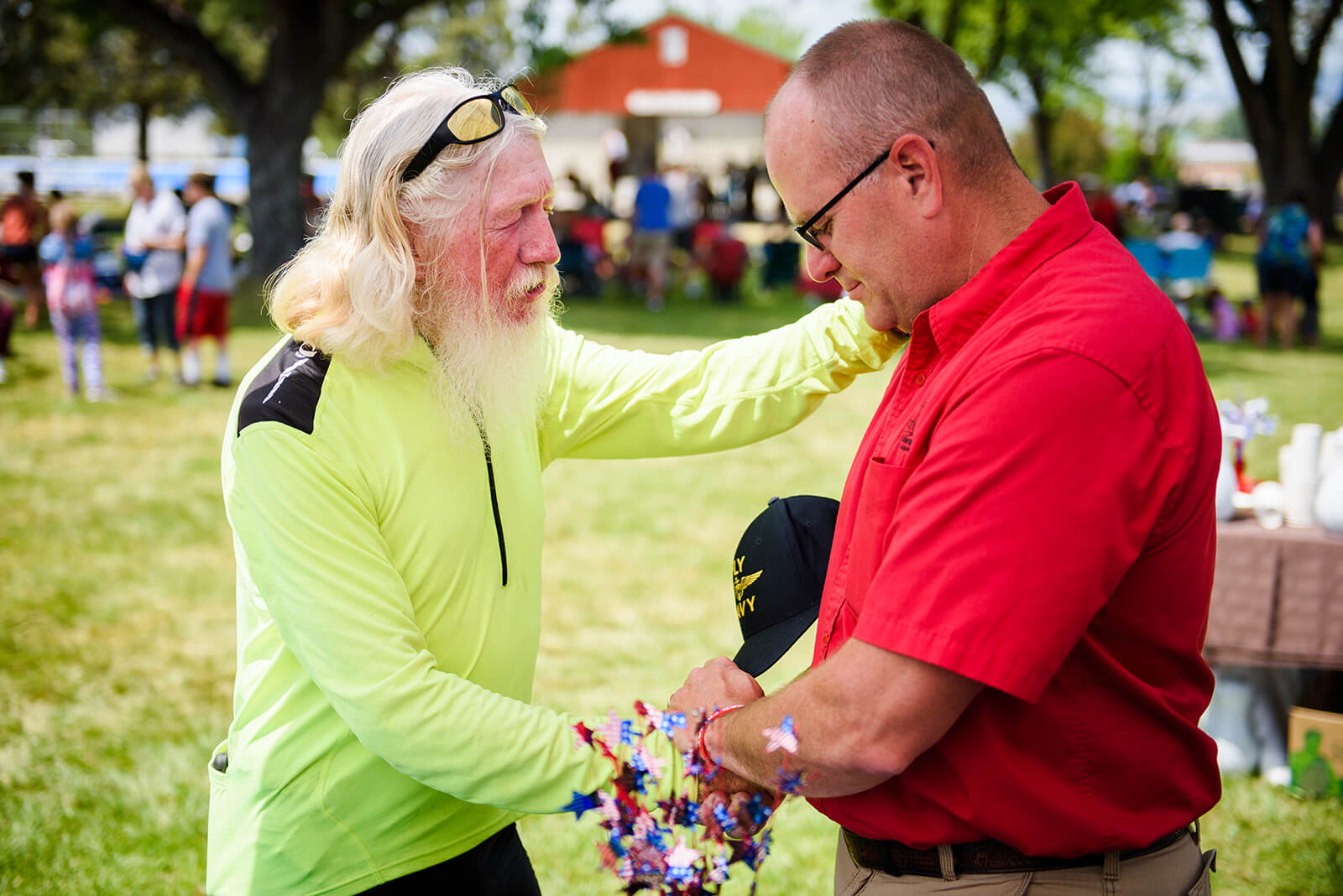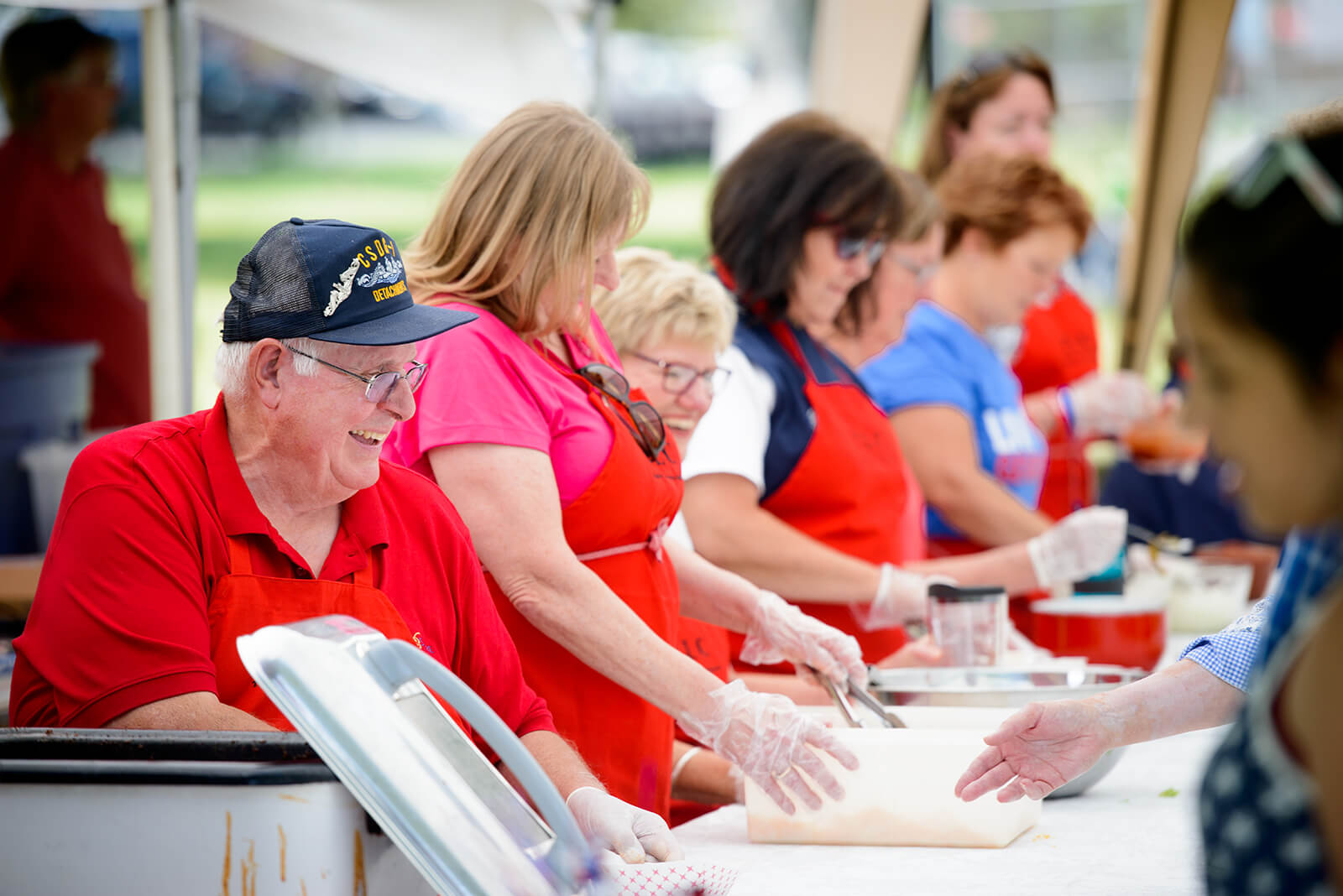 In 2016, Trinity received a grant of $18,547 for its TLC4VETS outreach program. Immediately, members began hosting a monthly meal for veterans, and they were involved in helping a newly formed veterans' center gain momentum.
Paul Turpin, who coordinates the program, said the meals have provided opportunities for veterans to form friendships and share memories — sometimes even difficult ones that they haven't told their family members.
"The rest of the community has seen what we're doing," Turpin said. "They like it, and so they are stepping in to pull some of the weight too."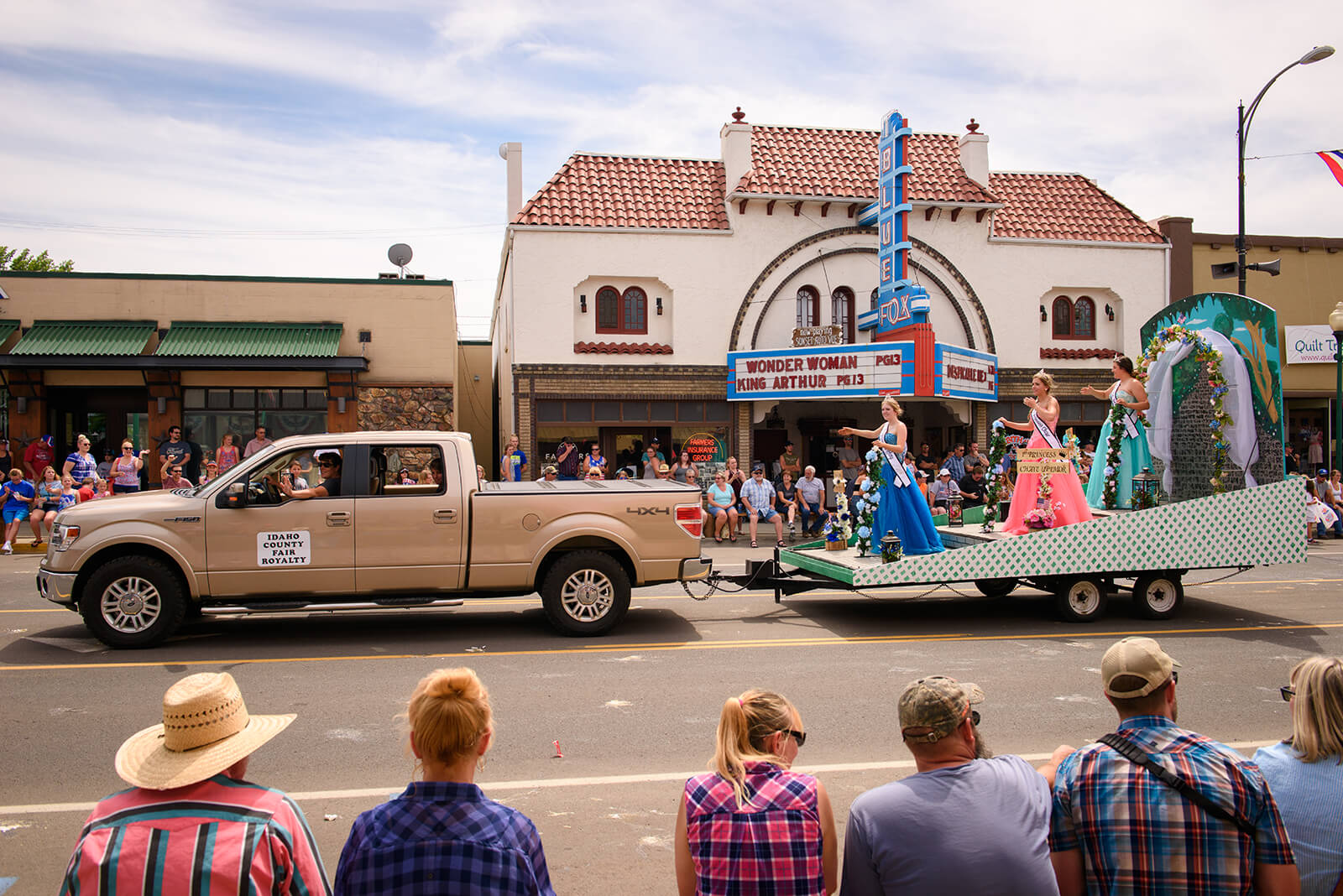 In Sioux Falls, S.D. — $17,808
Once a month, members of Faith Lutheran Church, Sioux Falls, S.D., get together to prepare and serve a home-cooked meal to some 70 men, women and children at the Bishop Dudley Hospitality House, a homeless shelter one mile down the street.
The meal is just one way the congregation serves the homeless community. Members also lead a reading program for children at the shelter and staff a medical clinic. To help with startup expenses for these programs, Faith received a $17,808 grant for much-needed kitchen appliances, medical supplies and food.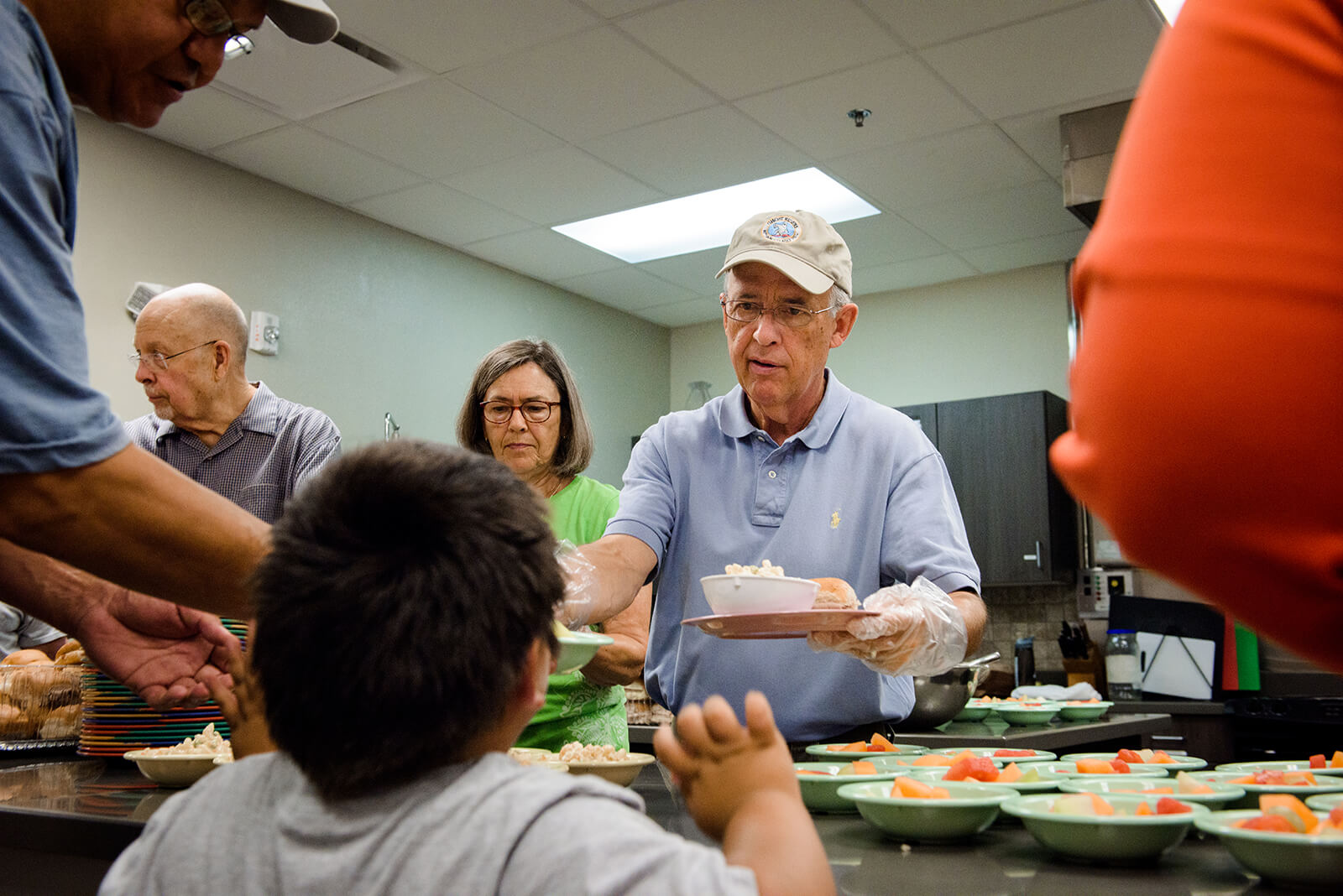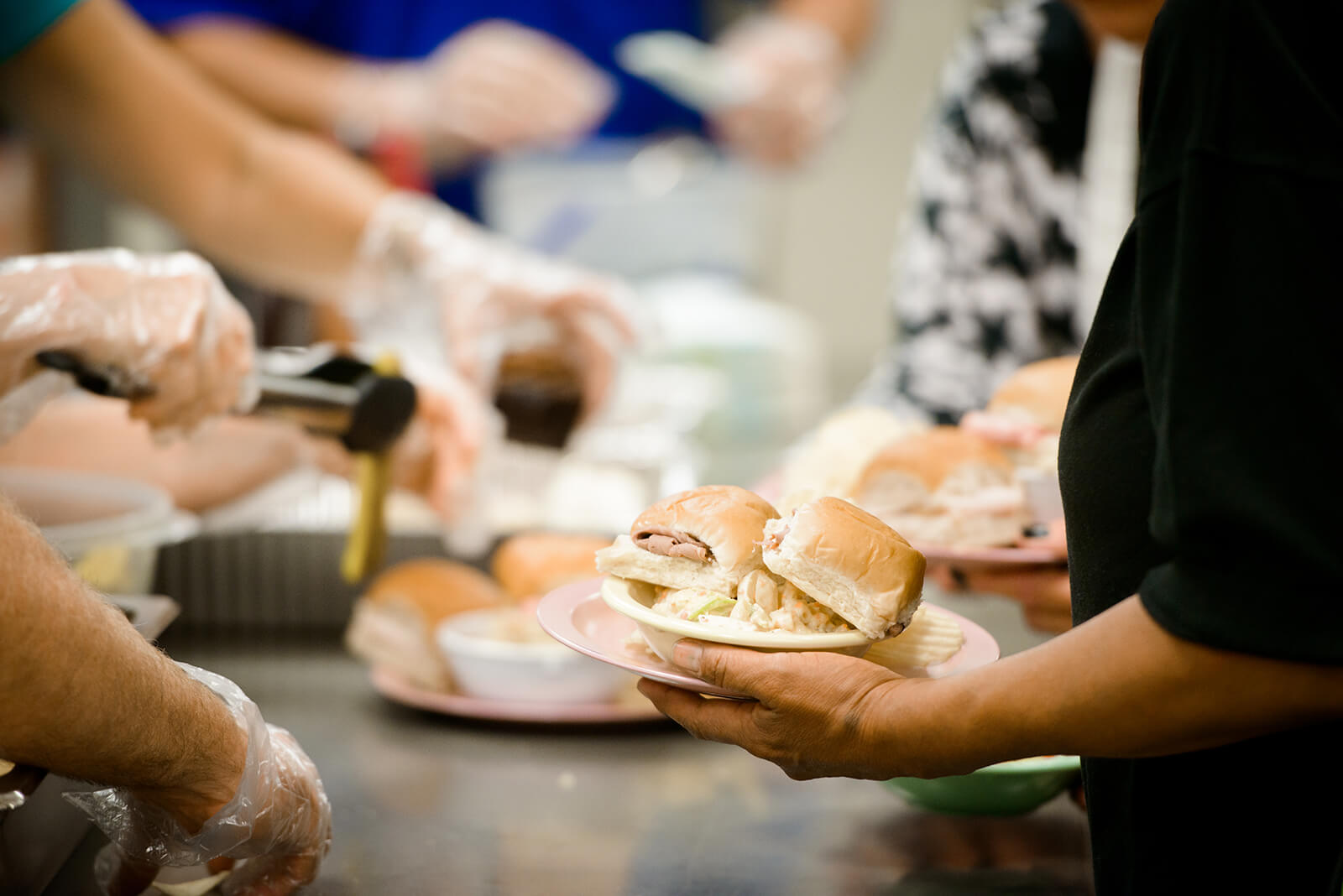 "We took a look at the needs around us and realized that we were in a good position to address those, especially with the medical clinic," said Associate Pastor Kory Janneke, noting that the congregation is blessed with seven doctors, 13 nurses, several pharmacists and other medical professionals.
"Our church was very grateful to receive the grant," said Dr. Patricia Peters, who was instrumental in setting up the clinic. "It spurred us on."
In Detroit — $25,000
Children and families are coming to East Bethlehem Lutheran Church, Detroit, thanks to a partnership with Gifts for All God's Children, an organization started in 1988 by a group of Lutheran women who wanted to provide Christmas gifts to at-risk children in the city.
The two opened the Connecting Kids to Christ Center out of East Bethlehem's unused school building to offer tutoring, summer camps and other activities for children living at or below the poverty line.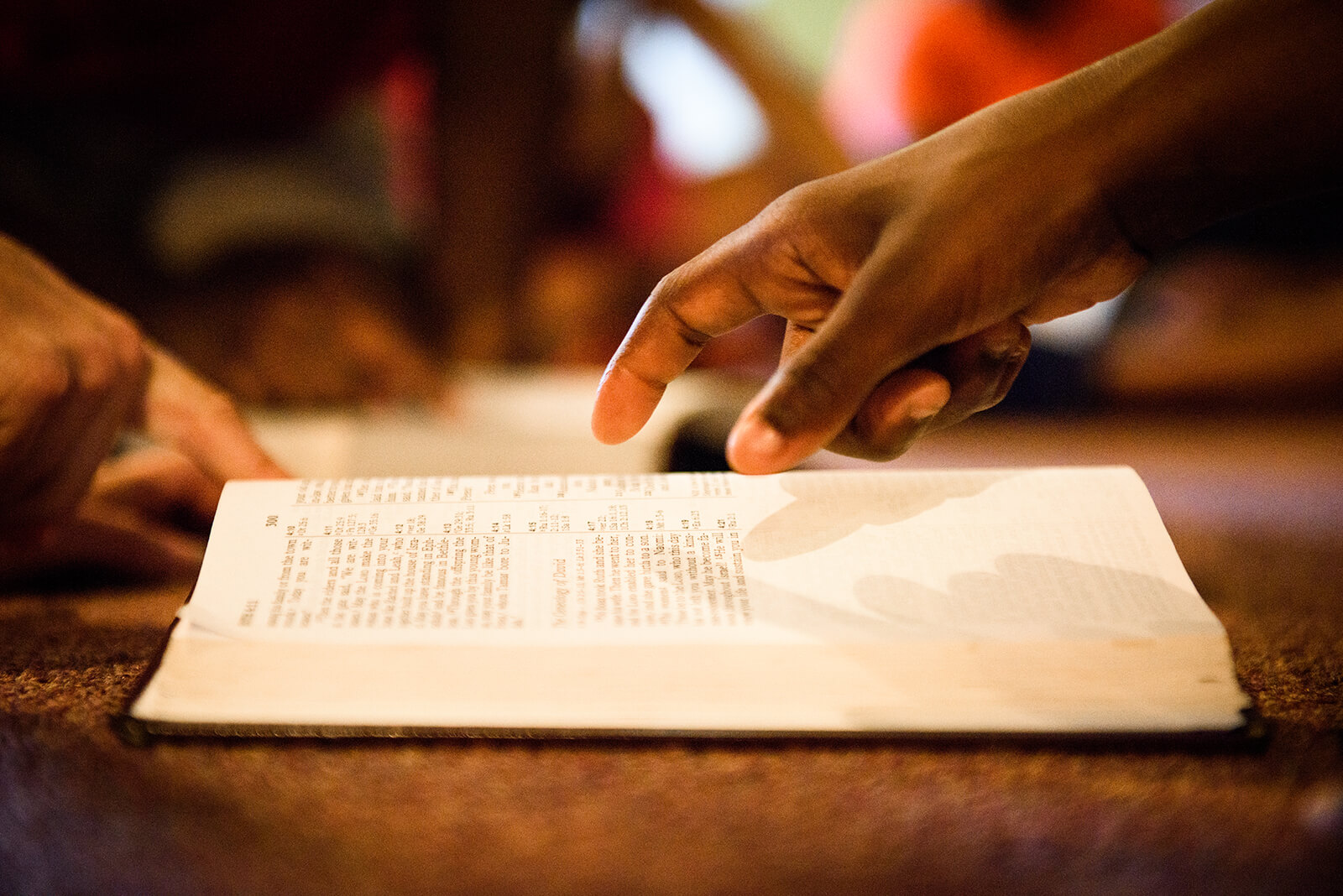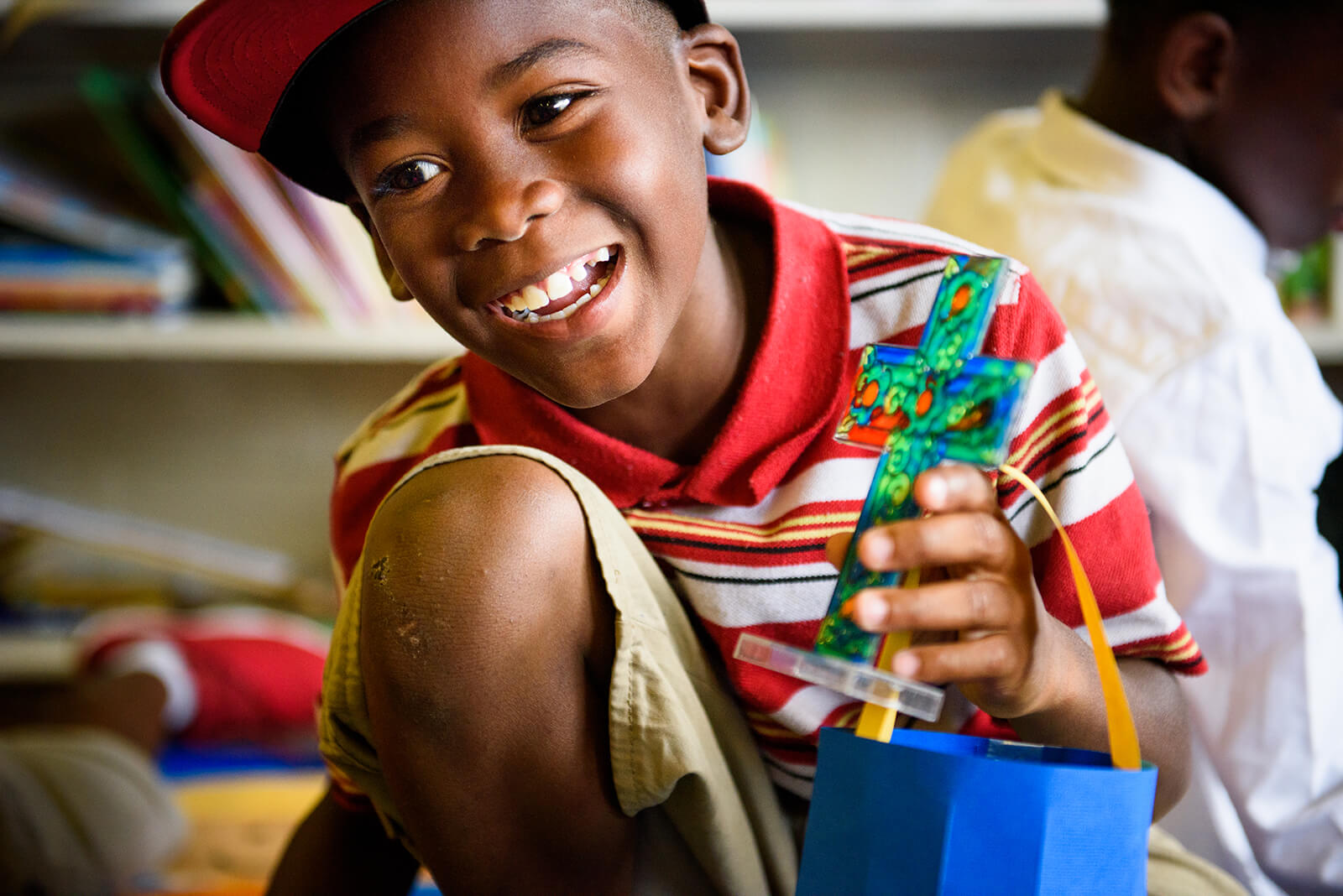 The center received a $25,000 grant to purchase curriculum, supplies and eight laptops for student use. Funds also were used to make much-needed repairs to the restrooms and furnace in the older building.
Susan Gawencki, who oversees the tutoring program, said their goal is to "connect the kids to Christ" and to "build families and family memories where they are involved in the Gospel."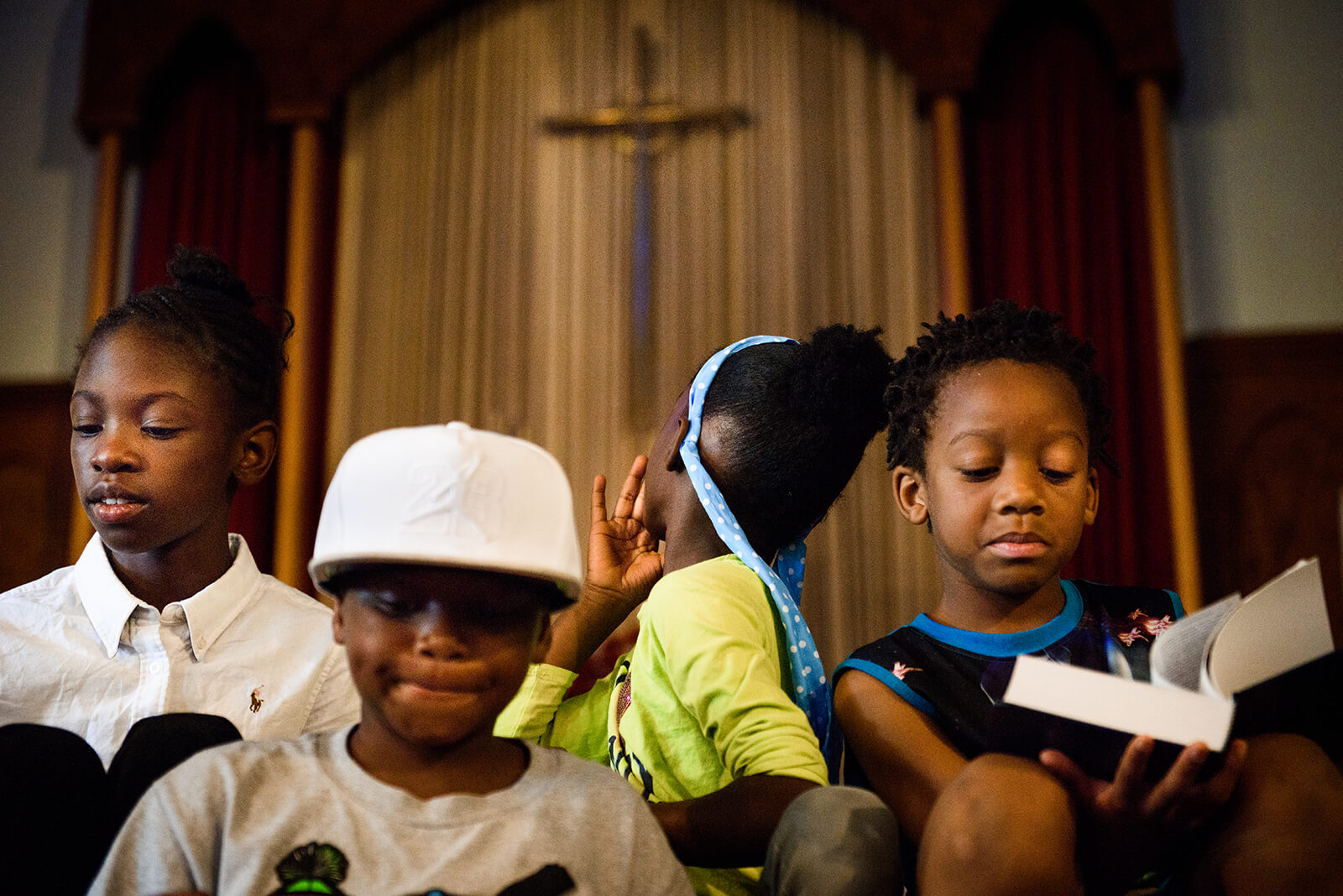 Pray with Us
We thank You, Lord, for the generosity of Your people to provide "Stand With Your Community" grants. Bless the efforts of those reaching out to their communities. Give them wisdom and patience as they bring Your Word to the people You place in their lives. May all trust in the death and resurrection of Jesus Christ for salvation. Amen.