Witness Moment
Generations of Service
The seeds of one missionary family's work continue to sprout in Papua New Guinea.
Shortly after Dr. Steve and Julie Lutz arrived in Papua New Guinea (PNG) as LCMS missionaries in 1986, they noticed a small, gray-brown bird with a red head flitting among the foliage outside their new home. They soon learned it was the Mountain Red-headed Myzomela — Kalipinjiwan in the native Engan language — which was known for planting seeds that would later feed other birds.
"The Enga say, 'Don't be like that bird. Don't put your effort where you won't directly receive benefit,'" said Julie. "But that, to us, is Christian service. You're not doing it for yourself; you're doing it so that God's blessing can run through you to others."
The Lutzes come from a long line of missionaries. Steve's grandparents went to India in 1912, and his father also served in India for his entire ministry. From the beginning, Steve and Julie knew that they wanted to serve internationally as well — although it took 14 years of preparations before God called them to PNG. In the United States, Steve studied to become a general surgeon specifically because he thought it would be a useful skillset for the mission field. The family spent the early years of their marriage preparing for medical mission service, including taking specialty courses in tropical medicine. They also had four children along the way. Altogether, the family — including grandparents, both sets of parents, siblings and children — has served more than 150 years with the LCMS in PNG, India and Côte d'Ivoire.
In PNG, Steve was often the only doctor available at Immanuel Lutheran District Hospital. Yet, "his heart was always over the next hill. Who are the people who can't get to medical care?" Julie recalled. "During the '90s, we conducted medical patrols. We'd fly in to remote villages and then walk to the different villages, five to 10 hours away from each other, to give vaccinations and basic medical care. That was very rewarding and fulfilling work, but occasional patrols are not the permanent solution to provide health care for underserved people groups. The focus changed to building infrastructure."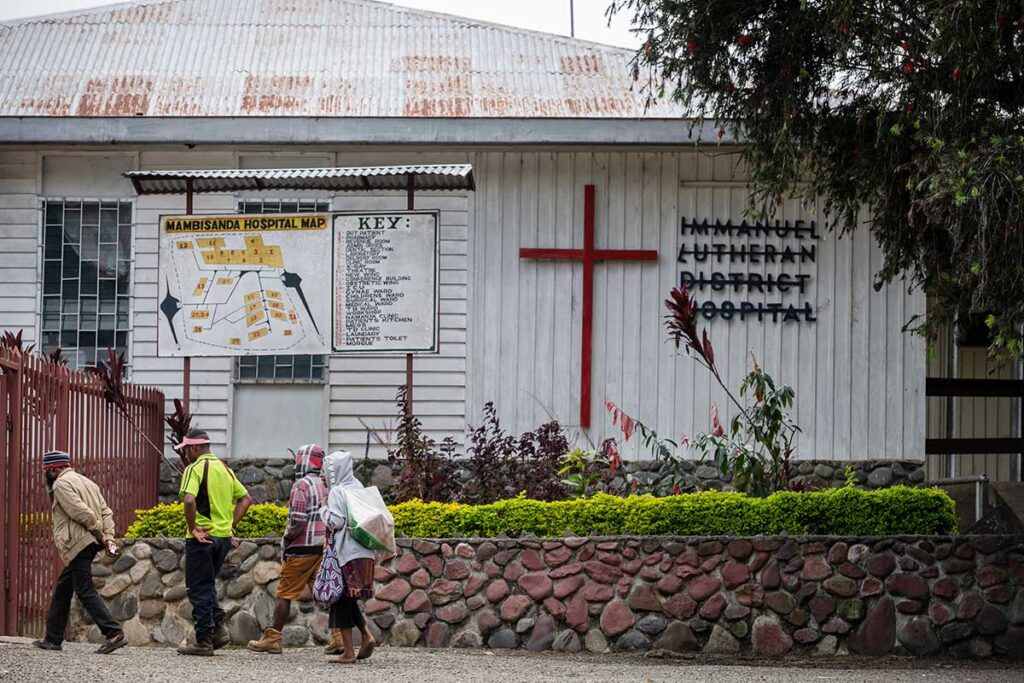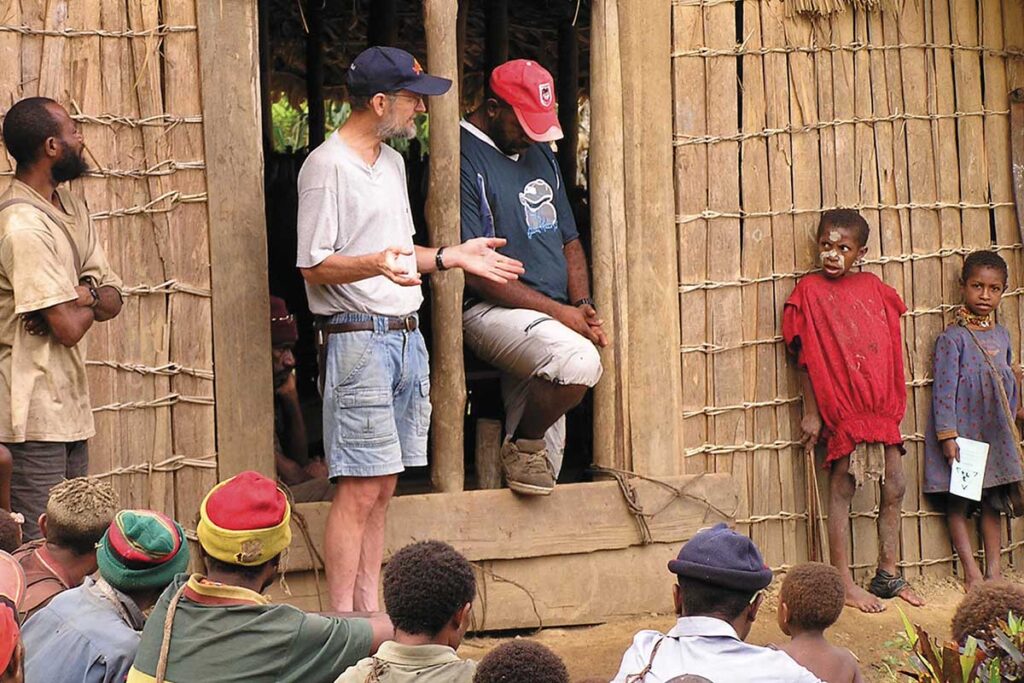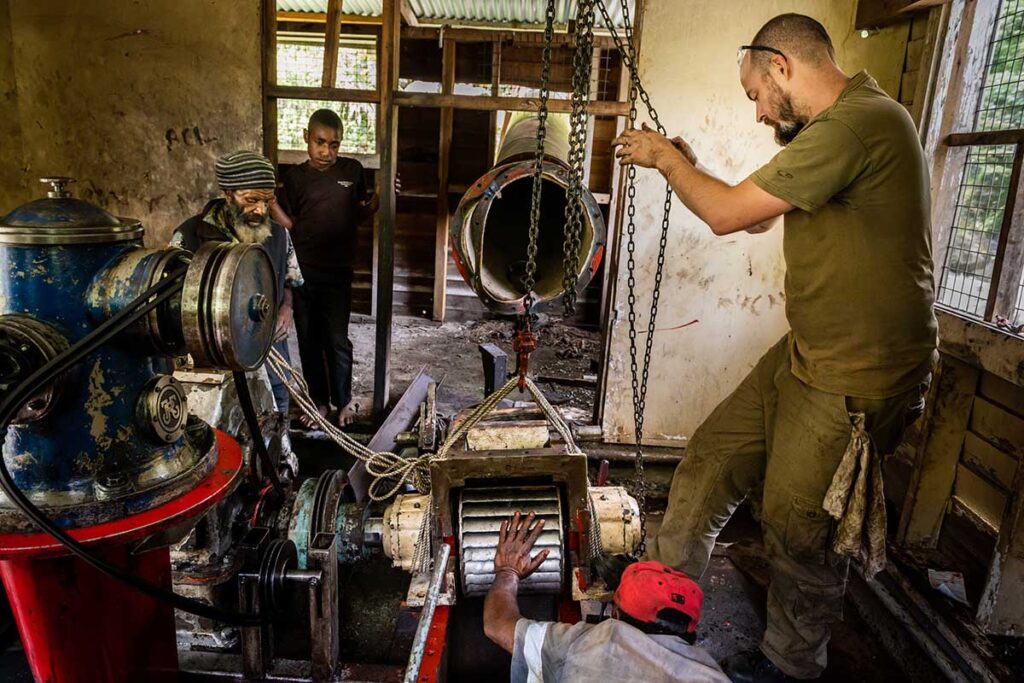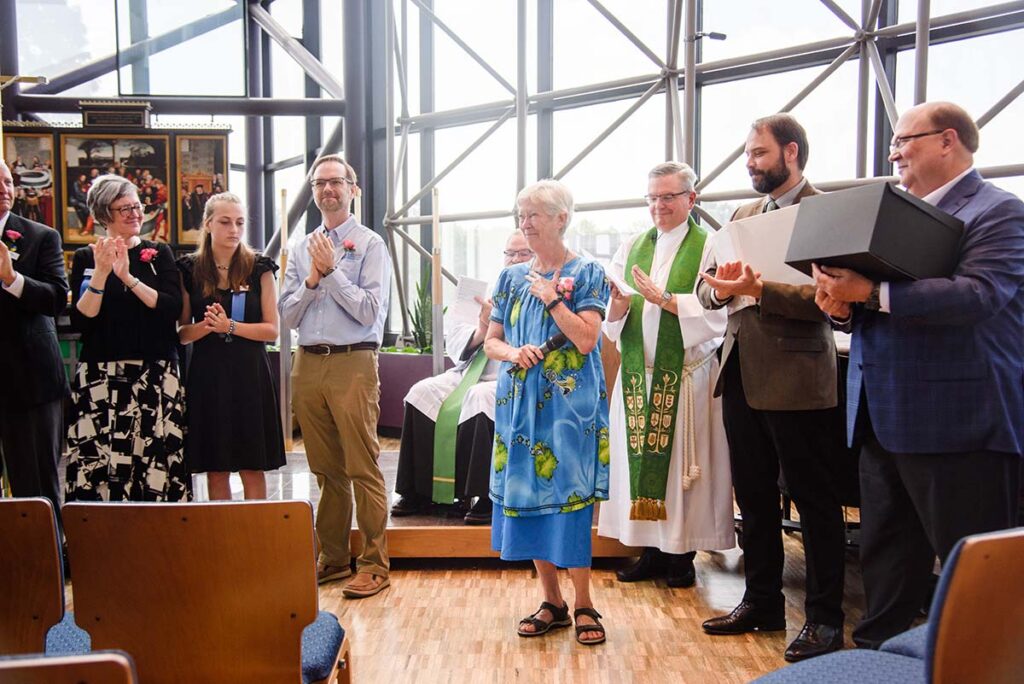 In the early 2000s, Steve oversaw the construction of a health center and school at Wanakipa for the Hewa people and an airstrip and community health post at Kaiam for the Penale people. The Kaiam airstrip was later completed by Steve and Julie's oldest son, Anton, who served with the LCMS from 2004 to 2021.
Although Julie's official position title was mission service coordinator, she called herself "the hole filler" and did whatever was needed to facilitate the ministry. Over the years, she provided support as a wife, mother, teacher and listener, as well as a host for volunteers, medical students, new missionaries and others. "If you have people visiting, they have to eat, they have to sleep," she said. "It's a life calling."
She also assisted with patrol and construction logistics, communication by radio, and mission team administration. In addition, she had what she called an unofficial "backstoop ministry" listening to local pastors and others who were frustrated or discouraged.
The ministry hasn't always been easy. The Lutzes have provided education and care to the community through crises like HIV/AIDS, the COVID-19 pandemic and sanguma, a superstition that has arisen in the last decade. According to sanguma beliefs, when a person unexpectedly dies, one or more people — mostly women — are blamed for the death, accused of witchcraft and tortured or killed. In recent years, Anton has rescued those accused of sanguma from their captors or buried the bodies when help arrived too late.
Over the years, the Lutz family came to view the Kalipinjiwan as much more than just an interesting native bird. It symbolized their 36 years of service in the PNG Highlands. Early on, they named their house on the hospital property after the bird. When Steve passed away in 2010, Julie had the bird carved on his headstone.
Now, as Julie retires from missionary service, she trusts that God has used the Lutz family's service to bless others even when she could not see it, just as He uses the humble Kalipinjiwan to feed His creation. "As we have opportunity, let us do good to all people," Julie says, quoting Galations 6:10. "God is the one who's at work."
Learn More
Megan K. Mertz
Managing editor of Lutherans Engage the World and chief copy editor for LCMS Communications.