Feature
Hope for the Future
A collaboration between the LCMS and the Evangelical Lutheran Church in Kenya supports the education and Christian formation of young people in need, from primary school to college.
For the last seven years, Erick Davis Kwoba has been able to attend primary and secondary school thanks to a unique collaboration between The Lutheran Church—Missouri Synod (LCMS) and the Evangelical Lutheran Church in Kenya (ELCK). The two church bodies work together on Project 24, a series of eight boarding facilities throughout Kenya that care for about 200 children who come from difficult family situations. Staff also remain in contact with another 163 students who have graduated from primary school, moved out of their Project 24 site, and now live and study at one of Kenya's many residential secondary schools.
While in the Project 24 program, the children attend a local school and are fed, cared for, and taught important life skills such as how to tend to the site's crops and livestock. Most importantly, the children learn about their Savior, Jesus Christ.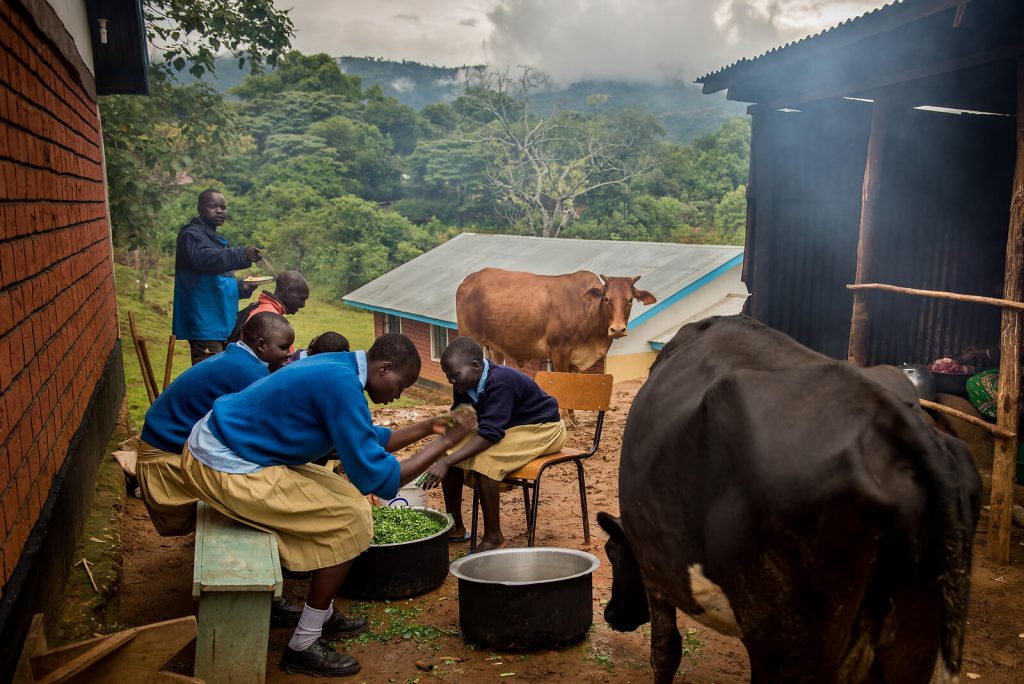 A Solid Education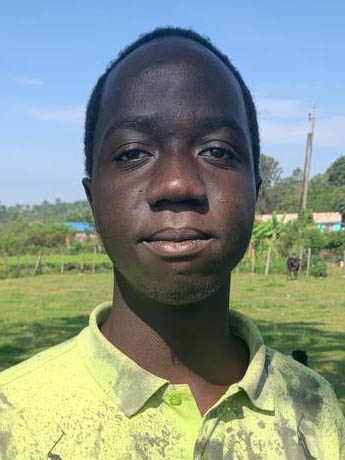 Kwoba originally came to live at the Othoro Project 24 site near Kisumu, Kenya, after the death of his father. His widowed mother struggled to provide for the family while paying the mandatory school fees for Kwoba and his four older siblings. The family attended an ELCK church, and church leaders identified Kwoba as a good candidate for Project 24.
"The program has positively impacted my life; the problem of school fees has been fully settled, relieving that burden, and helping me study with ease," Kwoba says, as he prepares to attend university later this year to pursue a Bachelor of Education degree. "This has given me hope of changing my life for the better."
During his time in Project 24, Kwoba was sponsored through Christ's Care for Children: Kenya (CCCK), which connects sponsors — individuals, families and other groups — in the United States with children at the Project 24 sites. Once matched, sponsors receive updates about the children, and all are encouraged to write letters to each other.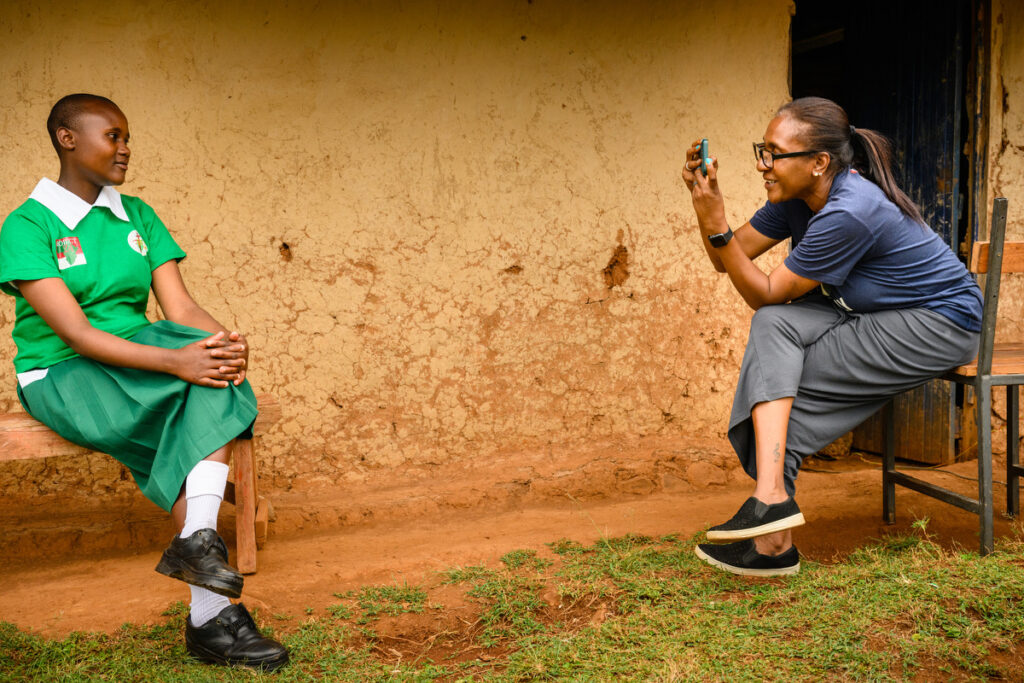 "My sponsors are kindhearted, dedicated and ready to support me. I appreciate the efforts they have made to send lovely letters to me," Kwoba says of the correspondence.
To College and Beyond

Although Kwoba has now graduated from secondary school and the Project 24 program, he is not on his own. During the break before heading off to college, Kwoba participated in the Pre-College Lutheran Academy (PLA), which was held at Matongo Lutheran Theological College at Neema Lutheran College in western Kenya.
Britt Odemba, an LCMS missionary to Kenya who assists with Project 24 and oversees CCCK, says the PLA was envisioned to help these young people transition from high school to college. Since there is often an extended break before college begins in Kenya, Project 24 graduates are encouraged to participate in this program, where they take refresher courses on the Bible, the Small Catechism and study skills, among other things.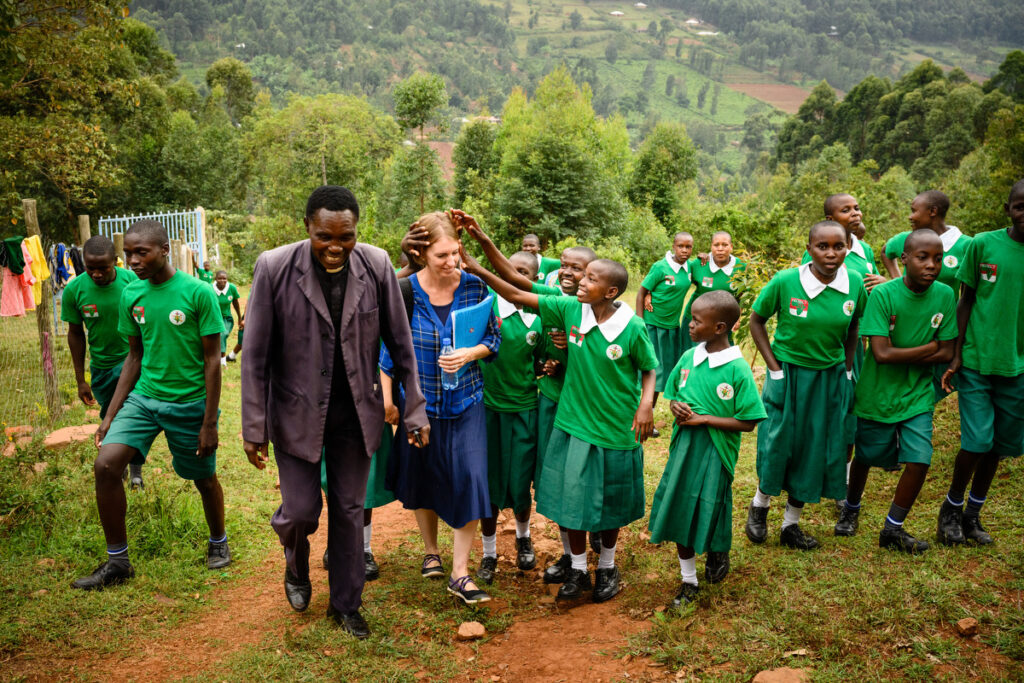 "The goal is to help strengthen the faith of those students. It's also an opportunity to see what college is like," Odemba says. "Our hope is that some of the kids will like it so much that they consider going into church work."
The Rev. Dr. Walter Steele, an LCMS missionary who teaches at Matongo, is one of the faculty members who teaches courses through the PLA. One course he thinks is particularly useful is about "how to maintain your Christian faith while you are in a very secular environment. Many of these children have gone through the schools of the church here, but then when they head off to high school some of that knowledge … drops away. This gives them the chance to have their faith strengthened."
Ultimately, Steele, Odemba and the Project 24 staff want these young people to be successful in whatever vocations they choose, although they hope that some of them might decide to become pastors, deaconesses or evangelists in the ELCK in the future.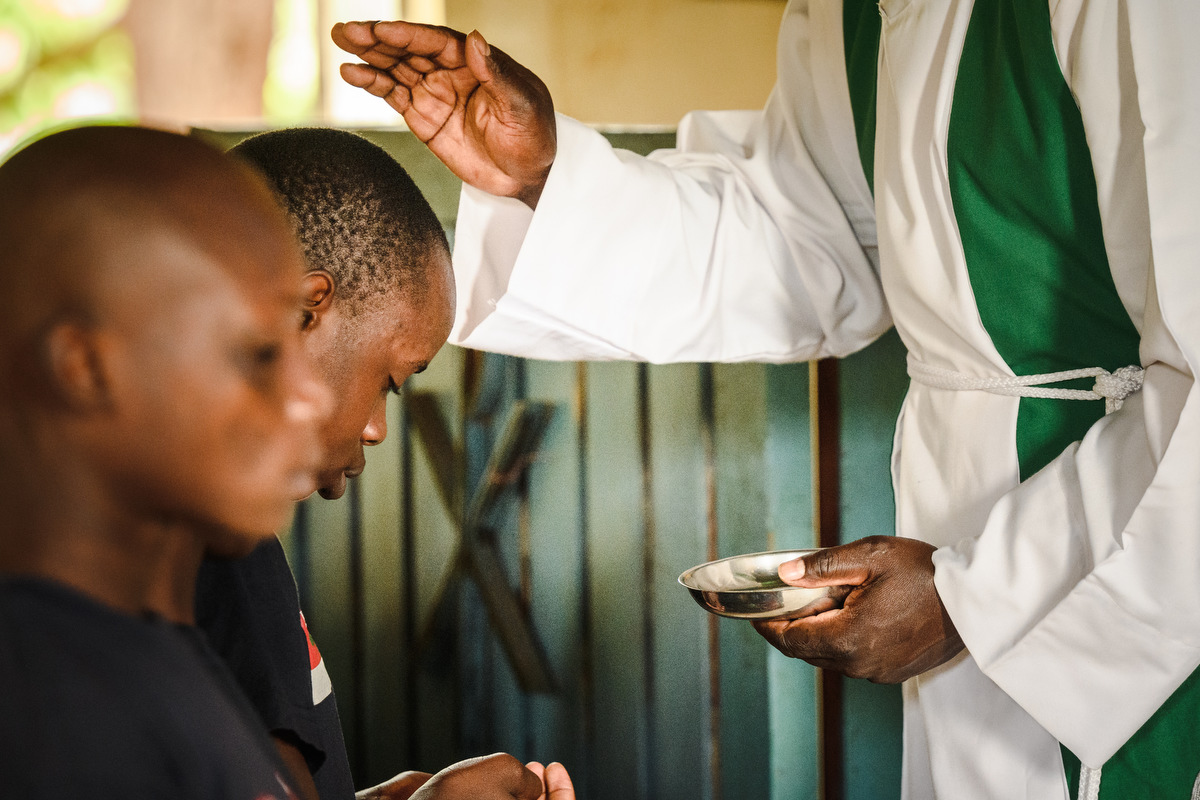 Some of the graduates are already returning to their Project 24 sites to support the good work of the program. "We're just learning how the graduates can come back and help. Erick has come back and encouraged the children to work hard. Another graduate, Evans, is doing some masonry and plumbing work around one of the sites," Odemba says.
As he prepares to head off to university, Kwoba looks forward to one day becoming a science teacher — possibly at one of the ELCK's schools — and being able to give back to the Project 24 program. "By God's grace, I want to … come back to support my fellow [residents]," he says. "I want to be an example and change the future of our family and community."

For More Information or to Sponsor a Child

A matching opportunity is currently available for sponsors who make a two-year commitment to a child through Christ's Care for Children: Kenya. New sponsors agree to fund half of the yearly sponsorship amount, and an anonymous contributor will donate the rest. For more information, contact Program Coordinator Jennifer Hummel at Jennifer.Hummel@lcms.org or 800-248-1930, Ext. 1326.
Learn More
Pray with Us
Heavenly Father, Your promise of salvation came to us through the promise of a child. Your Son, the Promised Seed, loved the children and bid His church to instruct them in all that He gave to them. Strengthen those who teach and those who learn in Project 24. May all rejoice in the Good News of Jesus Christ and, by Your Spirit, confess that Jesus is Lord. Keep these children of Yours, we pray, in the one true faith, that we may all rejoice together at Jesus' return, in whose name we pray. Amen.
Share Jesus with the World
Your generosity today makes possible your Synod's witness and mercy efforts both at home and abroad.

Are you looking to direct your gifts for work that's more specific?
Visit the LCMS online ministry and mission catalog to find those opportunities most meaningful to you!
Don't see what you're looking for?
Contact LCMS Mission Advancement at 888-930-4438 or mission.advancement@lcms.org to talk about all the options available.
Megan K. Mertz
Managing editor of Lutherans Engage the World and chief copy editor for LCMS Communications.