Q&A
Q&A with Missionary Joyce Erber
Erber serves the LCMS in the vital role of Africa regional business manager.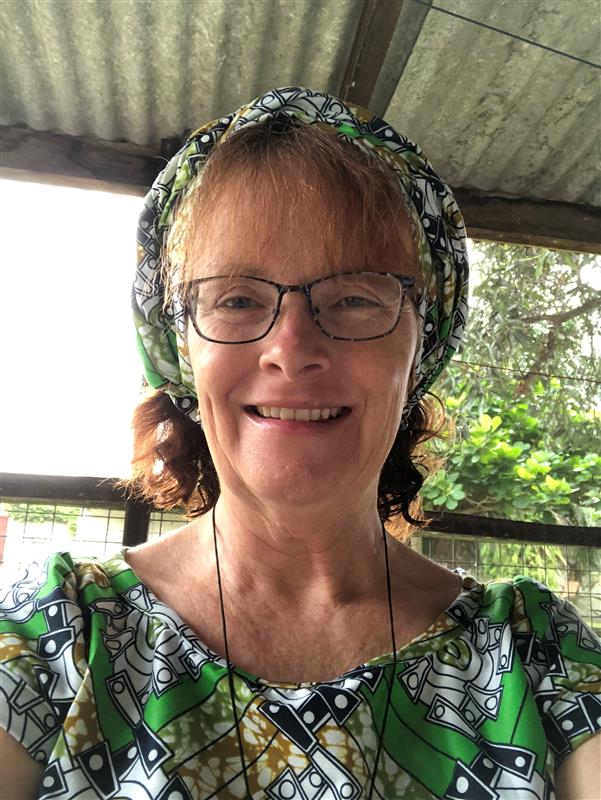 Joyce Erber and her husband, the Rev. Dr. David Erber, have spent the last 37 years living and serving as LCMS missionaries in West Africa — first in Nigeria and now in Ghana. David is a theological educator, and Joyce serves as regional business manager, a position that allows her to use her accounting skills while providing vital support to the Synod's people and projects throughout the African continent.
Tell me about how you became a missionary.
A: My interest in serving overseas began when I was studying accounting at Valparaiso University. The LCMS missionary recruiter, who spoke in chapel, shared that there is work for every college major. Being intrigued, I met with him … and it planted a seed. After college, I worked for a CPA firm in Colorado, passed the CPA exam and then married David. During his seminary years, I worked in CPA firms in Indiana and Minnesota. After seminary, David received a foreign call to Nigeria.
How did you get involved in the business side of missionary service?
A: We spent our first 14 years in Nigeria in one of the Bokyi-speaking villages. Until our youngest child graduated from high school, I was involved in homeschooling, language and culture learning, and developing relationships to tell others of salvation in Jesus Christ. My most enjoyable times were going out in the evenings with our children to visit and pray with people.
Then, in 2012, the LCMS asked us to serve in Ghana. We were empty nesters, and the LCMS needed a regional business manager for Africa. I had the same intrigue that I felt when I heard the recruiter speak in college.
How have things changed over the years?
A: Accounting is still the same. However, technology has changed a great deal. We started with short-wave radio, kerosene refrigerator, wringer washer and solar panels. We now have cell phones, internet, an automatic washer and even air conditioning! The internet connects missionaries in ways that we would not have dreamed possible in our early years. I now lead a team of other Africa missionaries and national staff, who manage cash, grants and missionary logistics throughout the African continent. I meet regularly by Zoom with our Africa leadership team; staff in St. Louis; and the regional business managers in Asia, Latin America and Eurasia.
How does your work support the proclamation of the Gospel?
A: The work I do enables the LCMS Africa missionaries to do their jobs. I assist with anything that has to do with finances and logistics, such as moving to the new country, finding housing, purchasing a car, immigration, taxes, education for their children, and managing grants and projects.
What are some of the joys of the job?
A: Most enjoyable is the privilege of being involved in LCMS work throughout Africa. What I first experienced as a missionary wife in a little village in Nigeria, I'm getting to witness all over Africa. Our LCMS missionaries are working with partner churches to train pastors to reach out to the many African people who still don't confess Jesus Christ as Lord and Savior. Bringing people into a right relationship with God through His Son continues to motivate and excite me every day. The LCMS needs more missionaries with training and experience in accounting and business as the Body of Christ works together to reach out to more people.
Learn More
• Learn more about the Rev. Dr. David and Joyce Erber
• Learn more about LCMS International Mission
Megan K. Mertz
Managing editor of Lutherans Engage the World and chief copy editor for LCMS Communications.