Mercy Moment
Welcoming Ukrainian Refugees
An LCMS congregation helps a Ukrainian family find shelter in a small town in Iowa amid the ongoing Russian invasion of Ukraine.
More than 8 million Ukrainian men, women and children have fled to Poland, Germany and other European countries since Russia invaded Ukraine in February 2022. For Alex Gerzhyk and his wife and young daughter, their journey brought them all the way to the small town of Hubbard, Iowa — thanks to the diligent efforts of an LCMS congregation.
Gerzhyk is from Odesa, where he served until recently as an administrator for the Evangelical Lutheran Church of Ukraine. In 2016, he met the Rev. Dr. Matthew Rueger, pastor of St. John Lutheran Church, Hubbard, when Rueger traveled to Ukraine to lead a theological workshop.
When the war started, Rueger reached out to Gerzhyk to ask if there was anything the family needed. At first, Gerzhyk declined assistance in moving to the United States. However, when Russian forces attacked the electricity infrastructure of Ukraine in September 2022, he began to worry for the safety of his wife and daughter.
"As head of [my] household, I cannot imagine if we run out of electricity, run out of water and heating in the middle of winter with a less than 2-year-old baby," Gerzhyk said. "We decided if God gives us His hand, we have to take it."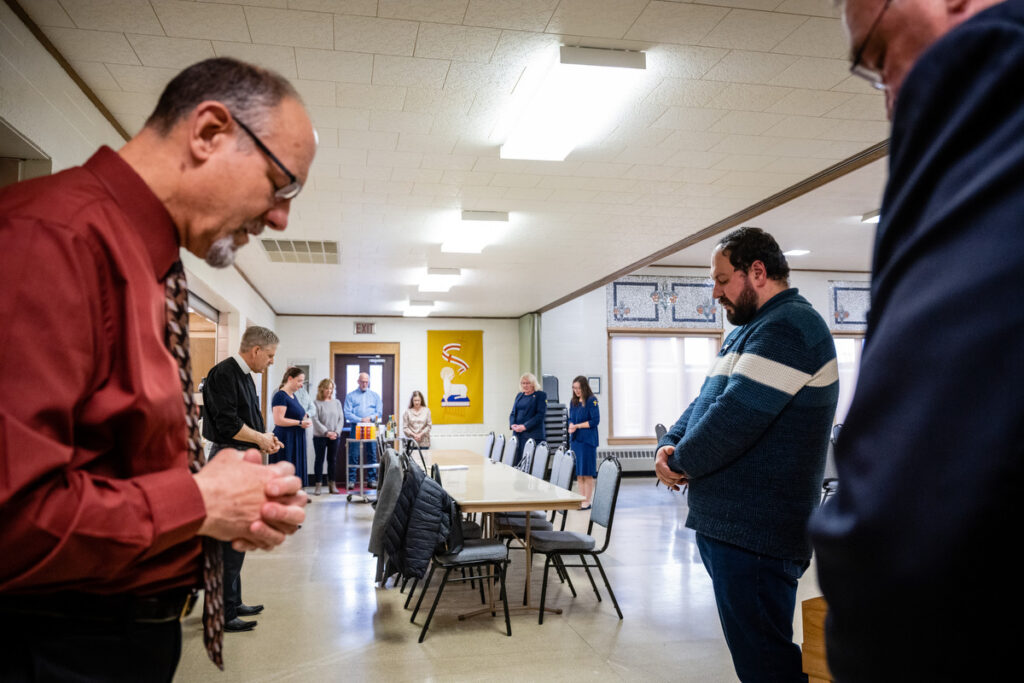 Gerzhyk contacted Rueger, who discussed options with his congregation, and they decided to assist the Gerzhyks by participating in the U.S. government's Uniting for Ukraine program. This special opportunity allows Ukrainian citizens who have an American sponsor to come to the U.S. on a two-year humanitarian "parole." Under immigration law, "parole" is permission from U.S. Citizenship and Immigration Services to enter the U.S "for a temporary period for urgent humanitarian reasons."
There were piles of paperwork, but the process progressed quickly. On Dec. 14, the Gerzhyks landed on American soil. Members of St. John welcomed the family, found housing and a car for them, and helped them get settled. Rueger says the congregation paid about $9,000 up front and approximately $1,000 per month for the first few months to cover rent and food.
"I think we get more out of it than the Ukrainians do," Rueger says. "Just knowing that we're having an opportunity to actually help those in need like that … and love them as Christians should [do] has gone a long way in the congregation for helping people see real, face-to-face application of the Gospel. It's not just well wishes but putting themselves on the line, and God has blessed this congregation with decent resources and very generous people."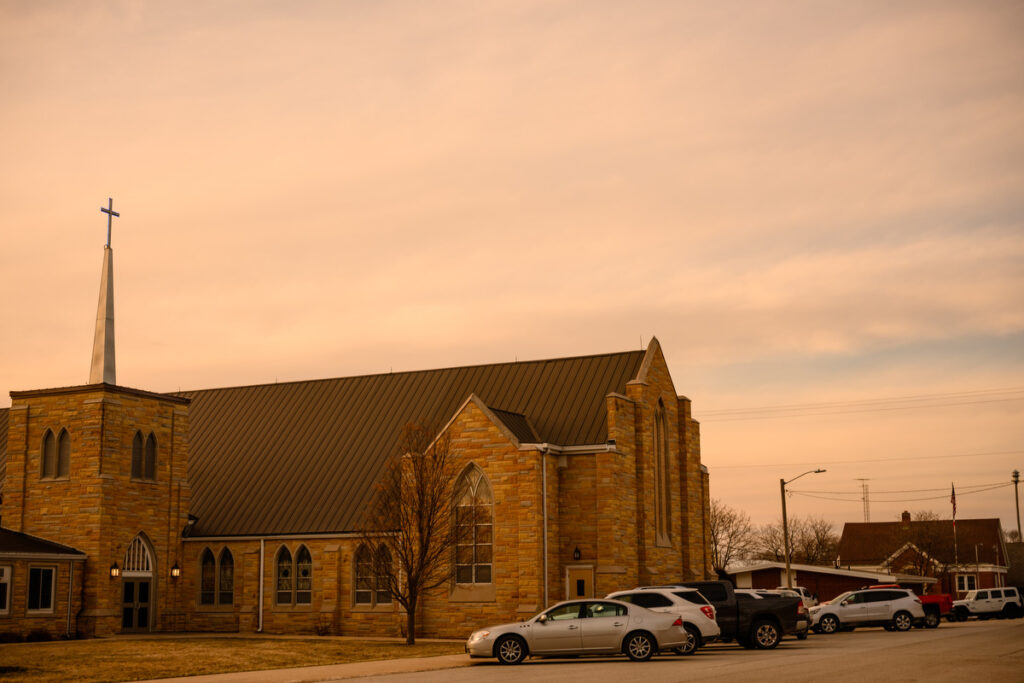 Although it was a big shock to go from a Ukrainian city of 1 million people to an American town of 800, the family's transition has been made as smooth as possible by the care and concern of the congregation. Plus, Gerzhyk spoke English prior to his arrival, which made it much easier for him to find a job as soon as his Social Security paperwork went through.
Gerzhyk is grateful for the opportunity to bring his family to the U.S. and especially for the ability to be connected to a Lutheran congregation. He prays for his country and its people, and he hopes that more Ukrainian refugees will find American sponsors. But even if a congregation isn't able to take that step, there are still ways to help.
"Look around and you will find maybe another Ukrainian refugee family already here. You can talk to them. You can bring some food to them or invite them to come to church," he says. "It will be really nice. It [may] be enough for them to open their heart too, and maybe even start to be a member of your congregation."
Grant Opportunity
The LCMS is offering a special grant program to aid LCMS congregations and Recognized Service Organizations that want to share Christ's love by sponsoring Ukrainian refugees like St. John, Hubbard, did. The grant program works through the U.S. government's Uniting for Ukraine program, with the sponsoring organization coming alongside the refugees and offering friendship and support during their temporary stay in the U.S. Visit lcms.org/ukraine-grant to learn more or apply.
Learn More
Megan K. Mertz
Managing editor of Lutherans Engage the World and chief copy editor for LCMS Communications.