Winter 2023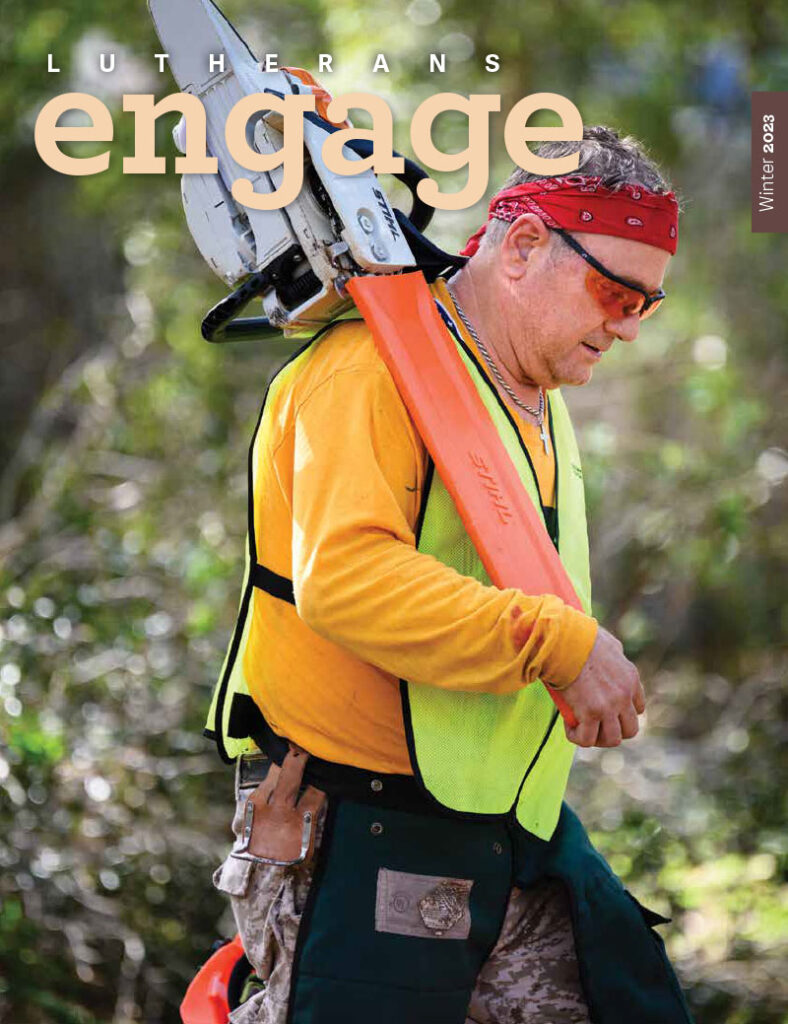 "Most people … don't understand the importance of church. … It's hard to explain, but it's just the place I need to be," says David
Rode, a member of a Lutheran church in the small town of Chapicuy, Uruguay, that recently dedicated its new building after many years of meeting in people's homes. The church is the place to be because it's where God's gifts are distributed to His people. And Lutherans all around the world — from Peru to Papua New Guinea to Florida's hurricane-ravaged coast — find comfort there that is foolishness to the world.
---
Feature Stories
'There in the Name of Jesus Christ'
After Hurricane Ian hit Florida in September, LCMS Disaster Response and its volunteers and partners were quick to provide helping hands and the Gospel to those in need.
Encouraging the Church's Young People
For 42 years, the LCMS Youth Gathering has strengthened teenagers in the faith while also raising up young adults for service to the church and world.
---
Also in This Issue